Deep Linking in Mobile App – Attract and Retain More Users
Deep Linking – What Is It All About?
Deep linking is a development practice that enables mobile app creators or owners provide seamless cross-media user experience. Using this development practice, app developers can launch a native mobile application merely through a link, also known as a 'deep link'. Simply put, a deep link is a unique URL which connects users to relevant content within app or to particular location within the mobile app.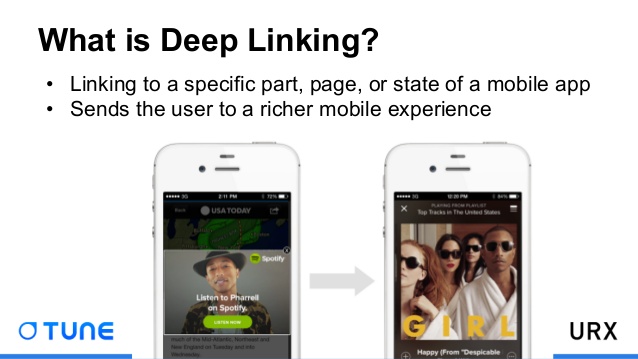 Why is it needed?
Before we discuss why deep linking is needed at first, please note that mobile app and web (pages, emails, browsers, etc.) are two different technology segments. For example, the desktop apps like Microsoft Word and Excel aren't same as websites. Similarly, in early days, mobile apps were in no need to access relevant web data.
The HTML links work in web world, but not in the app world. And this is where deep linking comes at rescue. This methodology unites these two different worlds for better user experience. So, now if you receive an email from a mobile app already installed and logged in, deep linking can help you access the relevant screen of the app directly in one click.
Without deep linking, in above scenario, you would have rather directed to a browser of a mobile website which will ask you to log in. But using deep linking, users can directly access relevant part or screen of the open apps (apps you have already logged in) using web links.
Top Advantages of deep linking for app users and publishers
Deep linking proves to be extremely useful for digital marketers to win user engagement and make the most of their marketing efforts by simplifying web-to-app access process. While the tech mechanism of deep linking methodology exists since 2010, it is the hottest buzzword in the app development world today as deep linking is vital for seamless re-targeting and excellent advertising experience.
Deep linking can help trace referrals and gauge real efficiency of promotional campaigns. It can make apps more accessible and also adds to its usability. And remember, deep linking works on all platforms, but it can open relevant view of the app directly when on a mobile device.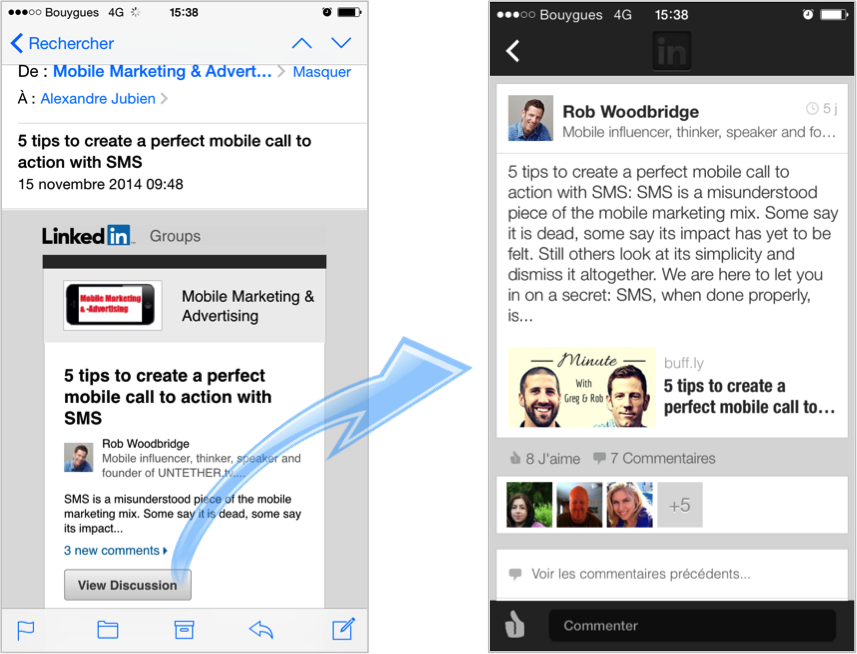 Say you have a discussion related email from LinkedIn and how amazing it is if you click on the content in the email which directly takes you to that relevant content in your LinkedIn app. Let's take another example, if you have deep linking your app with the Facebook app, all your app users can access your business or company profile page on Facebook in one tap only.
Using deep linking, you can direct target users straight from web to specific view in your app, saving them time to search for your app in the app store. Implementing a right deep linking strategy can help you draw in new users for your mobile app.
Bottom line
Deep linking helps simplify the app on boarding process, enhance user experience, attract new users, and improves mobile app marketing deliverables. Not to be outdone, deep linking enables you to measure success quotient of your app marketing and advertising campaigns. The two top-notch players Google and Apple have revealed their plans to increase usability and applications of deep linking in their mobile operating systems.