How much would it cost to develop a Food Delivery App like Ubereats, Zomato and Eat24? A Comprehensive Guide
It is midnight and you are busy working for an important project presentation scheduled in the morning. While working, you, out of the blue, crave for your favorite Italian Pizza. What will you do? You just have to pick your phone and order food online. Isn't it so simple and convenient? You don't have to move an inch while ordering your favorite dish from your favorite restaurant. A delivery boy will come with a fresh, hot and mouthwatering pizza at your doorsteps and all you need to do is to have it.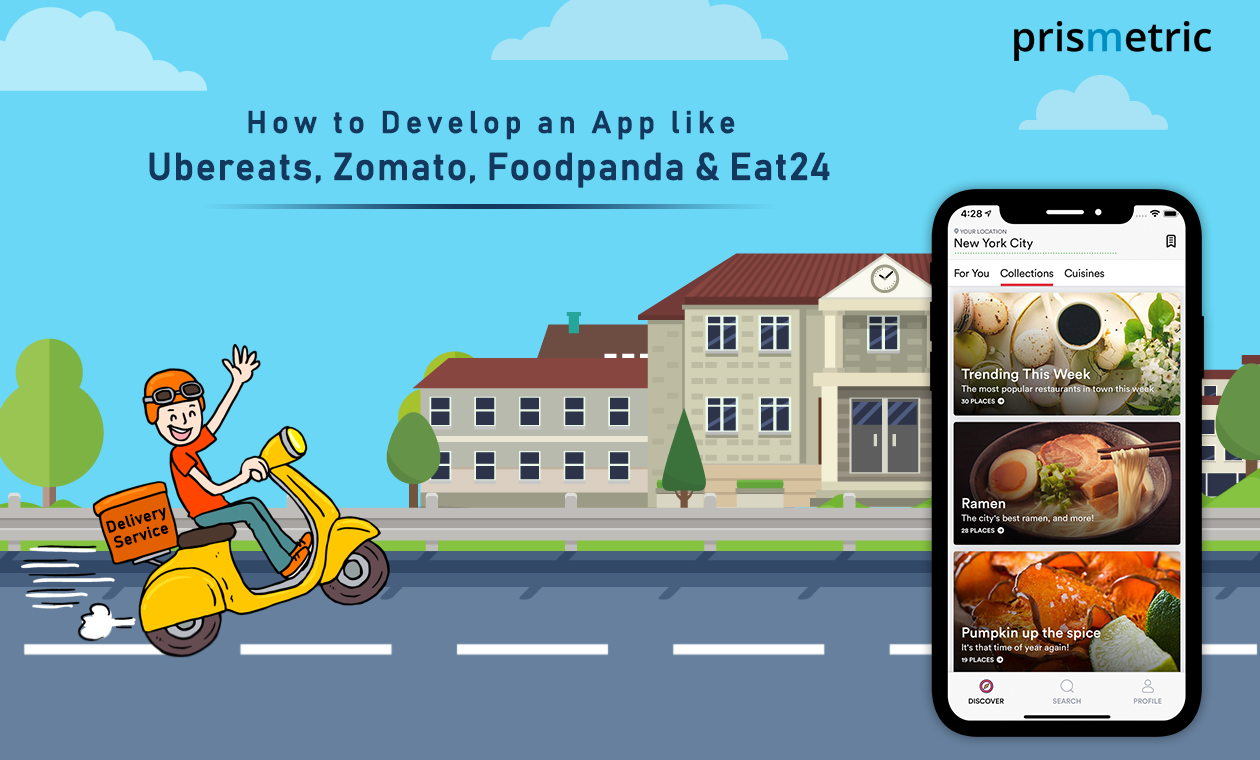 In recent years, these food ordering and delivery apps have given a paradigm shift to the way we order food. Not just delivery, you can book a table, choose dishes from the menu cards and also read reviews and comments about restaurants from real users. It is way more luxurious, suitable, and offers superior power in the hands of customers.
If we discuss from the business perspective, mobile app development companies get many such requests from potential clients asking about the potential of such food ordering and delivery app. Further, they ask about the estimated cost, features to include and overall profitability of such business.
UberEats, GrubHub, Zomato, Foodpanda, Local eats, and many such players are already in the market capturing a huge market share but still, there is a great potential for you if you want to grab the opportunity.
In this post, we will discuss almost everything about a food ordering, restaurant finder and food delivery app- potential, estimated cost, features to include, app development cost- as I said, almost everything.
What Is The Need To Develop Such An App?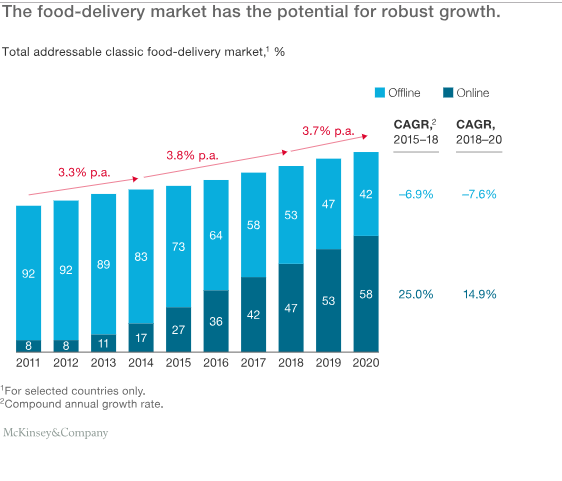 Though we have already discussed the importance of food delivery app, let's discuss why you should opt for this business.
These stats show immense potential hidden in the sector and it is the right time to jump into the sea of million possibilities.
Benefits of Food Ordering Apps
First of all, let's discuss some benefits of food ordering & delivery apps for customers.
Benefits for Customers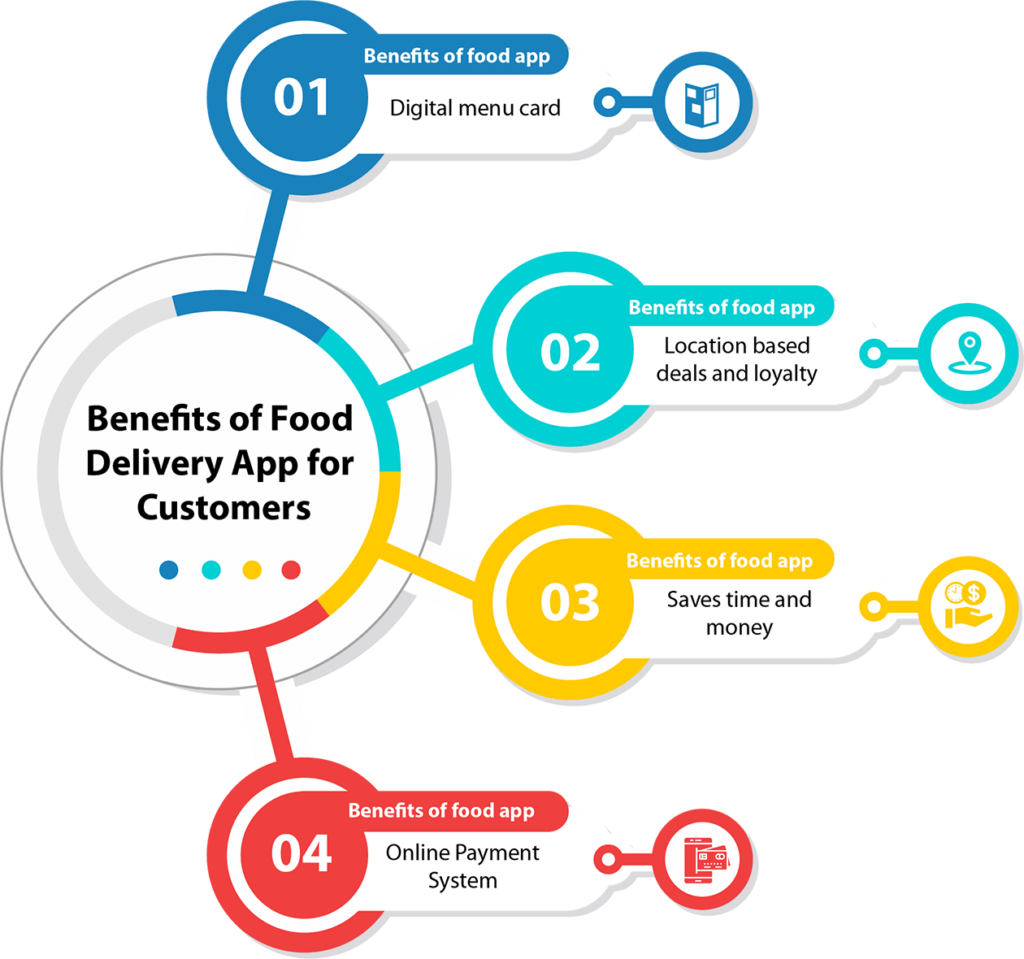 Digital Menu card
With digital versions of menu cards available, customers can browse the cuisines they want to have.
Location-Based Deals & Loyalty Programs
Food delivery apps can send push notifications for location-based deals. If a restaurant nearby is offering some festival discount or special offer, the user will be notified about the same.
With regular loyalty programs such as special offers on every 5th or 10th order enables users to save money on different occasions.
Saves Time and Money
Gone are the days when visiting the restaurant used to be a prerequisite to have your favorite cuisines. With such food delivery apps, it is easy to order food online without visiting the restaurant. Also, most of the restaurants offer special promotional offers and discounts, thereby, saving money.
Easy and convenient availability
You can place an order anytime throughout the day provided the restaurant is open at that time. Also, in a food delivery app, a restaurant serious about its business will reveal the delivery hours and the customer can place the order accordingly.
Secured Online Payment System
Leave all those cash hassles. You can just pay online with credit/debit cards, net banking, PayPal, eWallets, and others digital modes of payment.
Benefits for Businesses with Food Delivery Apps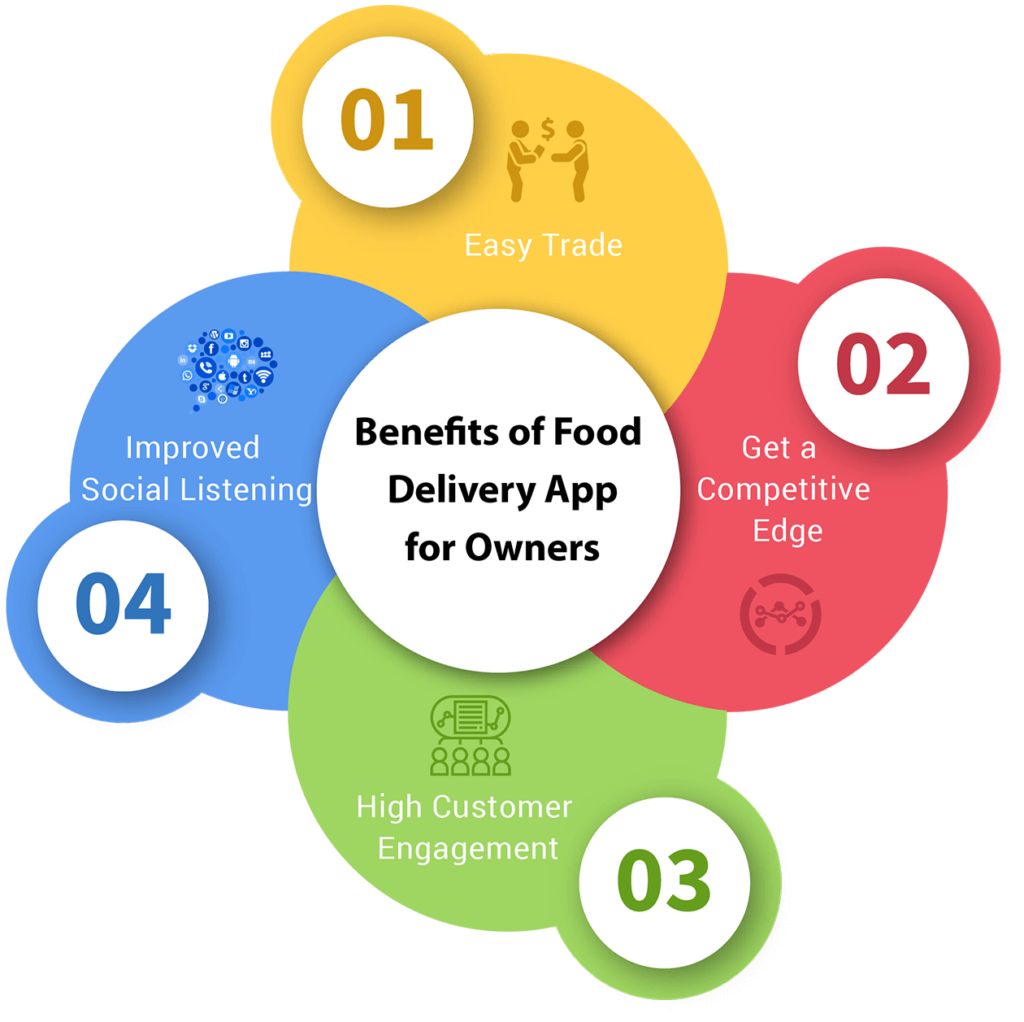 What benefits a food delivery app bring to the entrepreneurs? Here is a list:
Easy Trade
For restaurants, a food delivery app provides an opportunity to earn more by delivering food to the customers' home. It improves their brand awareness and recognition in the area.
Get a Competitive Edge
The food delivery app has a review section on the profile of every restaurant listed so as to encourage some real users and customers to add some reviews. Good reviews can give businesses a competitive edge their competitors, as people prefer restaurants with good reviews and ratings.
High Customer Engagement
Food delivery apps connect the restaurants with their customers instantly and if you have offered excellent customer service with high-quality food, you will add a loyal customer to your list. It engages the customer in no time.
Improved Social Listening
With social media listening, you will be able to monitor your social media profiles. You can read reviews, comments, posts, and mentions about your business venture. Here, measuring and analyzing the presence on social media will be vital to take the necessary steps to improve your services.

Difference between Food Delivery Apps in the Market Such As Ubereats, Eat24, Zomato and Foodpanda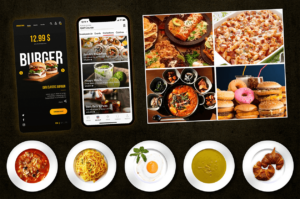 There are many players in the market with unique offerings and services. Let's discuss some of the features they offer that enhances overall customer experience and gratification.
UberEats
UberEats offers unique smart curation to users with the help of Machine Learning and Artificial Intelligence. A user can watch out the photos of the meal before ordering.
Also, it suggests cuisine preferences based on past orders or search history. Users can get tailored suggestions and customized recommendations.
With a new analytics tool called Restaurant Manager, restaurant owners can make data-driven decisions. Partners can analyze the data and can amend their food ordering and delivery strategies to improve user satisfaction.
In addition to that, with UberEats, users don't have to worry about locations. It is a limitation of many delivery apps service providers that you don't get delivery from restaurants that are located far away from your location. With UberEats, users don't have to worry about the location.
Eat24
Eat24 offers a wide range of payment options such as PayPal, cash cards, cash on delivery, debit/credit cards, Google Pay and net banking.
Also, reordering the food is easy and hassle-free process using the app.
It has superior filters that make it easy for users to find menus easily.
Zomato
Zomato has carved a niche for itself by offering superior services to the customers. It offers best-curated information to the users with scanned menus, geocoded matches, restaurant photos, rating and review facilities, and many such important features.
In addition to that, users can make their own group of friends to recommend personal choices.
FoodPanda
FoodPanda enables users to track your order throughout the journey. In addition to that, they have recently launched a feature called "Recommended" tab in the search panel. When you search for any cuisine or restaurants, you will not see just a list of restaurants, but two options called "Recommended" and "All Restaurants".
There are some other prominent food delivery apps too such as GrubHub, Seamless, Postmates, and others that offer various food delivery services to customers.
How food delivery apps make money?
Certainly, as a businessman or an entrepreneur, you need to know the revenue model from any business idea. A business idea must have the potential to generate revenues as it is the bottom line. Let's see different ways you can get revenue from the food delivery app.
Generally, food delivery apps function as a mediator between restaurants and customers. Customers subscribe to the app, search for restaurants, place an order and pay online. This is the working cycle of food delivery apps.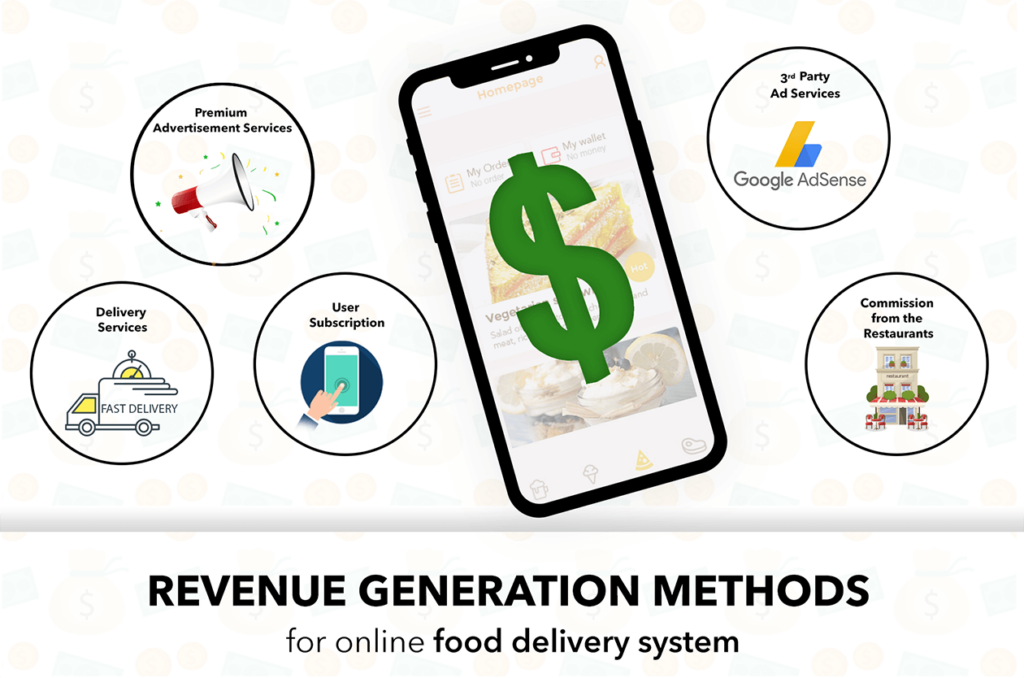 Premium Advertisement Services
Another way to earn revenue is to offer premium services to the restaurants by highlighting their profiles on the top of the search listings.
3rd Party Ad Services
An app owner also can generate revenues by allowing third-party ad services to post ads on the app such as Google AdSense. It is one of the most powerful and most used revenue models that apps prefer.
Commission from the Restaurants
Whenever a customer places an order, a certain commission is paid to the app by the restaurant owner.
User Subscription
With a user subscription option, users can get special discounts from restaurants, free delivery, and other lucrative offers.
Delivery Charges
A customer can be charged with an extra delivery amount in some scenarios. For example, if a customer is looking for a quick delivery or he lives very far from the restaurant. In such cases, you can ask for delivery charges.
Business Model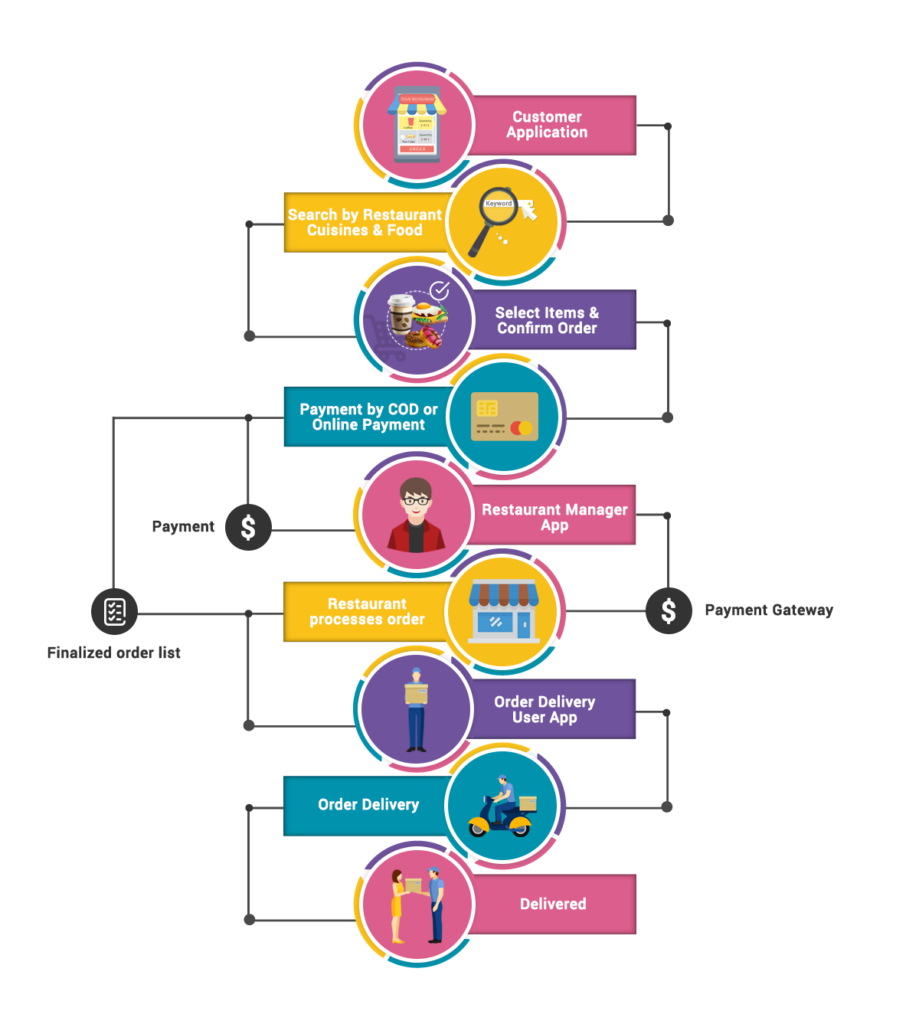 The lucrative and high potential business model of different food ordering and delivering apps has set a benchmark in the food delivery vertical across the globe. There are various players planning to enter the market with something new and unique to offer. When we discuss the business model, the app has two roles to play.
Restaurant Finder
Users should be able to find a restaurant of their preferred cuisines easily and effortlessly. It is the primary thing that users look for based on the area in which the delivery service is provided. Being a developer, you need to ensure that users can get a relevant and perfect list of restaurants with accurate geographical information.
Delivery Service
Another role to play is of the delivery service provider. Some of the apps such as UberEats have their own food delivery facility and some rely on restaurants' food delivery facilities.
The future is bright as restaurant owners have realized the importance of virtual presence in the era of digitalization.
If you want to expand the services, you can add features such as restaurant directory with ambiance photos, relevant information such as opening hours, the approximate cost of the dining and accurate location in maps, and contact details including a physical address.
People do love to read reviews and watch the photos of the ambiance before making a decision. It is real and happening. This is the reason restaurants are registering themselves with food-delivery apps like UberEats and Zomato.
Features to develop for a Food Delivery Mobile App Like Talabat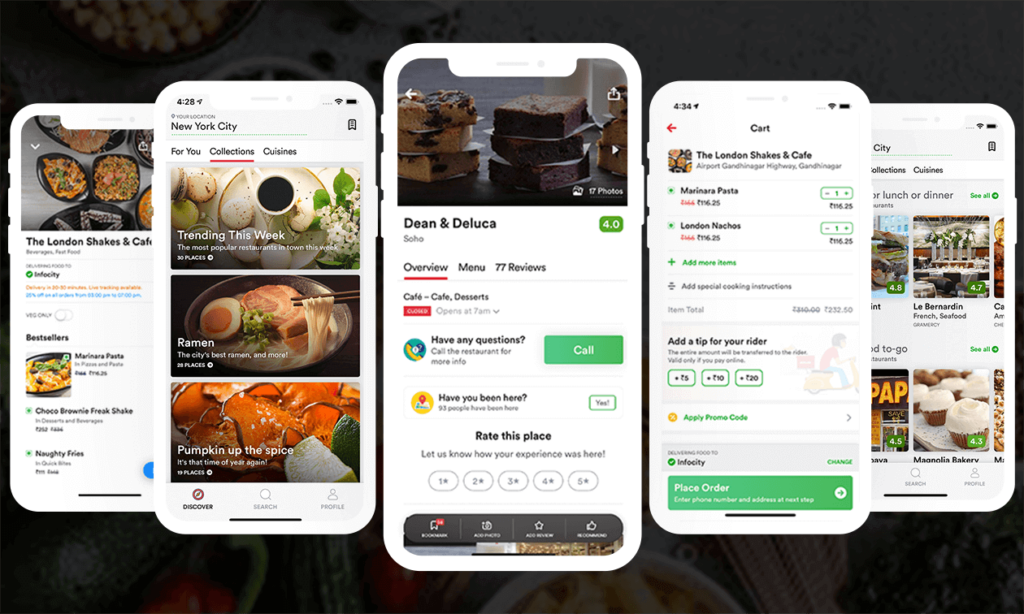 Customer Mobile App features 
Sign up/Sign in: Users can Sign Up/Sign In to the mobile app using their Email id/Phone number and password
Location: User can enter the delivery location manually or permit the app to auto-detect their current location.
Homepage: List of all the restaurants with their ratings and reviews can be viewed in detail.
Search & Filter: Search for different restaurants and filter the result using location filter, food category filter, price filter etc.
Order Food: Ordering food in 4 simple steps; view the menu, select the food, place the order and get it delivered. Order delivery can be scheduled for the user's convenient time.
Shopping Cart: View the list of all the food items available in the shopping cart along with their price, apply promo code if any and check out.
Payment: Users can view the total amount to be paid after applying the promo code, select payment method (Online/Offline) and confirm the order
Wallet: Wallet can be used to store virtual balance and can be used while paying for the order
Track Order Delivery: Track and locate the order status right from the kitchen and once it is out for delivery, track the location of the delivery boy
Call/Chat: Call the driver/restaurant for queries regarding the order placed ( call is done using the network service provider)
Rate & Review: Rate & review the restaurant after the delivery is successfully completed
Order History: View past orders and cancel orders
Offers & Coupons: User can get discounts by applying available coupon codes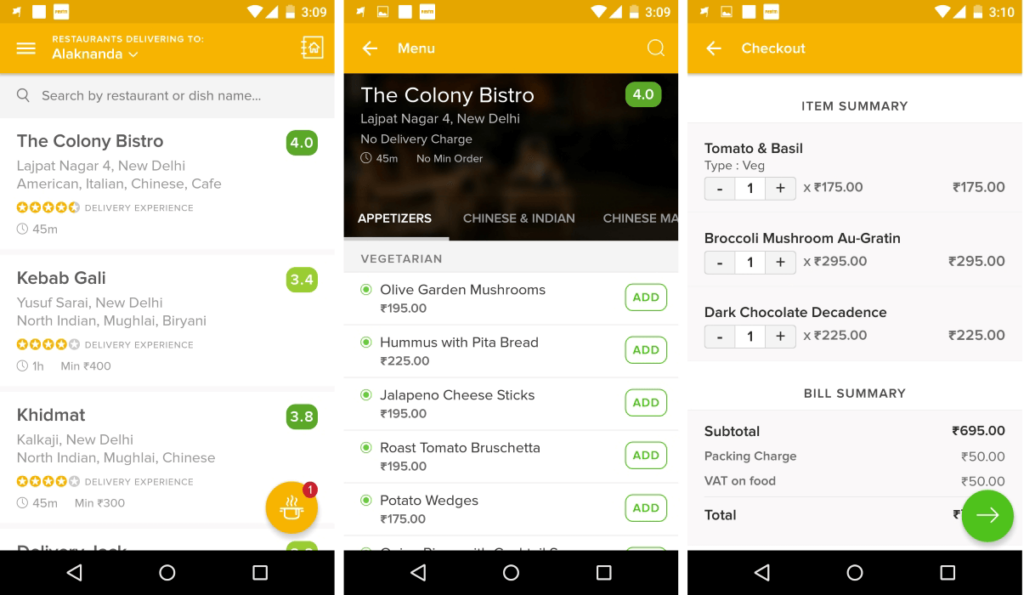 Restaurant Admin Panel features
Dashboard: View various order status like all the pending, upcoming, delivered & canceled orders.
Menu Management: Manage menu by adding/deleting various food items in predefined categories or cuisines
Restaurant Profile: Create restaurant profile with all the required information
Food Order Management: View details for upcoming orders and can update status
Order Cancellation: Orders that can be canceled by restaurant admin
Chat: Receive messages from the users or queries regarding their order
Order History: View past orders with the date and complete order summary
Delivery Driver's Mobile App features
Sign up/Sign in: Delivery Drivers can Sign Up/Sign In to the mobile application using their Email id/Phone number and password
Dashboard: View the summary and statistics of the completed, pending and rejected delivery.
Status: This is for delivery boy indicating their availability for getting delivery orders. If it's "ON", delivery request will be received which can be accepted or rejected, in case of "OFF" request won't be received
GPS-Navigation: Start navigation to the restaurant's and customer's location to collect the order and get it delivered
Call/Chat: Receive messages or calls from the user or queries regarding their order (Call is received on default mobile app)
Order history: View the summary for the past deliveries completed with the transaction and user details
Super Admin Panel 
Dashboard: View various order related information like: all the pending, upcoming, delivered & cancelled orders for the particular restaurant
Analytics: Real time revenue reports, areas where the app is used widely and time period of maximum revenue generation (using 3rd party analytics tool)
Payments: Payment management with restaurant owners
Transaction History: View the transaction id, order summary, order id, transaction date and method of payment for the particular order
Menu Management: Manage menu by adding/deleting various food items in predefined categories or cuisines
Restaurant Profile: Create restaurant profiles with all the required information
Food Order Management: View the details of upcoming orders and can update status
Order Cancellation: Orders that can be canceled by restaurant admin
Chat: Receive messages from the users or queries regarding their orders
Order History: View past orders along with its date and the complete order summary
Push Notification: Send push notification to the customer, restaurant admin and delivery driver regarding any system related news/offers.
Offer & Coupons: Generate new offers and coupons which can be availed by the customers while placing orders
Technology Stack and features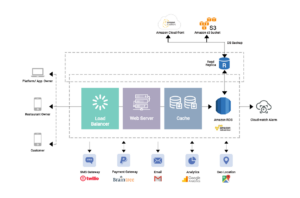 Additional Features to be added
SMS Gateway: Integration of SMS API into the mobile application to send the SMS notification related to the food order/promotional offer
Payment Gateway: Integration of payment API for the ease of payment for customer
Email: Integration of email API which will allow the system to send automated email for order related details to customers
Analytics: 3rd Party Analytics API to get the analytics regarding the number of user registrations, order confirmation, order cancellation, and successful order deliveries.
Geo Location: Integration of API to get the geolocation of the delivery drivers and real-time tracking for food orders
Delivery Model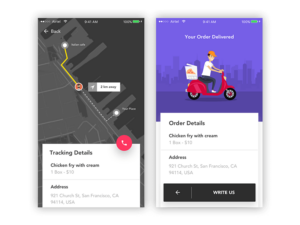 Before you start developing an app, you need to decide the delivery model. There are two options when it comes to a delivery model:
Own delivery service
One of the benefits of having your own delivery service model is that you can serve your customer in a better way. For example, generally, in rush hours, restaurant owners don't entertain new customers as they have a limited delivery staff. In such circumstances, if you have your own delivery staff, you can still serve the customer effortlessly.
One drawback of this model is that when there are no orders, your delivery boys will be idle doing nothing, so working on the productiveness of such times could be useful.
Rely on the restaurant's delivery service
Another option is to rely on restaurants' delivery services. One advantage of this option is that you don't have to build your own delivery network.
Also, you can combine both the options like Foodpanda.
Foodpanda has its own network of riders who can deliver food whenever it is convenient. Also, it relies on partner restaurants' delivery services too.
Factors to consider while developing an App
There are many factors you need to keep in the mind when you go for the food delivery mobile app development.
Add features that bring convenience and comfort
Users look for convenience when it comes to food delivery apps, ensure that they get it. Come up with new unique features that make the whole process of food ordering and delivery smooth and effortless. Features that don't take much time and offer utmost comfort to the users are the need of the hour. The payment process should be easy and quick to avoid order cancellations. The search options should be more advanced and highly functional.
Start locally
Being a startup, you need to start locally. Check out first with the local audience. Once you get a good response from them, spread the business to a larger scale – first capturing the market on the state level and then national level.
Discuss technical aspects in advance
There are many technical aspects that you need to discuss with the team in advance. Choose a technology that you want to employ depending on your budget, platform, features and other crucial details.
Moreover, take decisions such as iOS or Android, whether to use third-party APIs or not, the cross-platform or native platform in advance to create a smooth and streamlined technical roadmap.
Develop an app that is easy-to-use and impressive
Instant gratification is what consumers look for and you need to address it perfectly. A lengthy and tedious app with complex navigation will lose the users' attention in a few minutes. They will simply switch sides if they find your app poor and complicated.
Development Process
The development process does seem simple, but it requires a team of experts who possess sheer expertise in developing such apps. It is recommended that you choose an experienced mobile app service provider for the job that has a promising portfolio and a team of talented developers.
The app development process can be divided into 6 segments:
Plan
Planning is very vital to develop an effective and highly functional app that serves the core purpose. Here, a project manager prepares a product requirement document to list out all the stages of the development process with a detailed breakdown of the features and required timeframe to complete them. In the planning stage, every developer should have a clear understanding of the app and features.
Design
An impressive design is very essential to catch the user's attention. The designers will create a UI/UX design. The design should be simple yet visually spellbound to create a mesmerizing effect. Use color combination, graphics, texts, and other required components smartly to design a startling app.
Development
The actual development starts now where developers will write codes to create various functionalities and features that are unique and innovative. Hire experts who can code well and have adequate experience in using different technologies and tools.
Test of the Beta version
The first priority is to create a Beta version of the app to test its functionalities and also to get some feedback from the first real users. Here, a beta version will be tested by the users and they will evaluate different features and functionalities. They will also give valuable suggestions to improve the app features.
Launch
After the beta version test, the app with additional features will be developed and launched. A promotional event should be organized to create initial hype about the app. Social media platforms and traditional advertising options can also be used to promote the app launch. Remember, promotion of the app is very crucial to attract users in the early stage.
Also Read: A guide to Zomato's marketing strategies
Support
Once the app is in the market, you will get constant feedbacks and reviews about different features. It enables you to update the app features and create a more user-friendly app that enriches the customer experience.

Estimated Cost to develop an on-demand food delivery App 
The on-demand food delivery app's cost might vary. It cannot be estimated upfront. It depends on many factors you want to incorporate in the app, functionalities you want to add, app layout, a number of working hours required to develop an app and many other aspects.
However, if you ask me, the estimated cost might range from $12,000 to $25, 000 for a normal and simple food delivery app. If you want to make it more sophisticated and feature-rich, the cost might go beyond $55,000.
Read also:-How to build an On-Demand delivery app that perfectly
A Right Team of Experts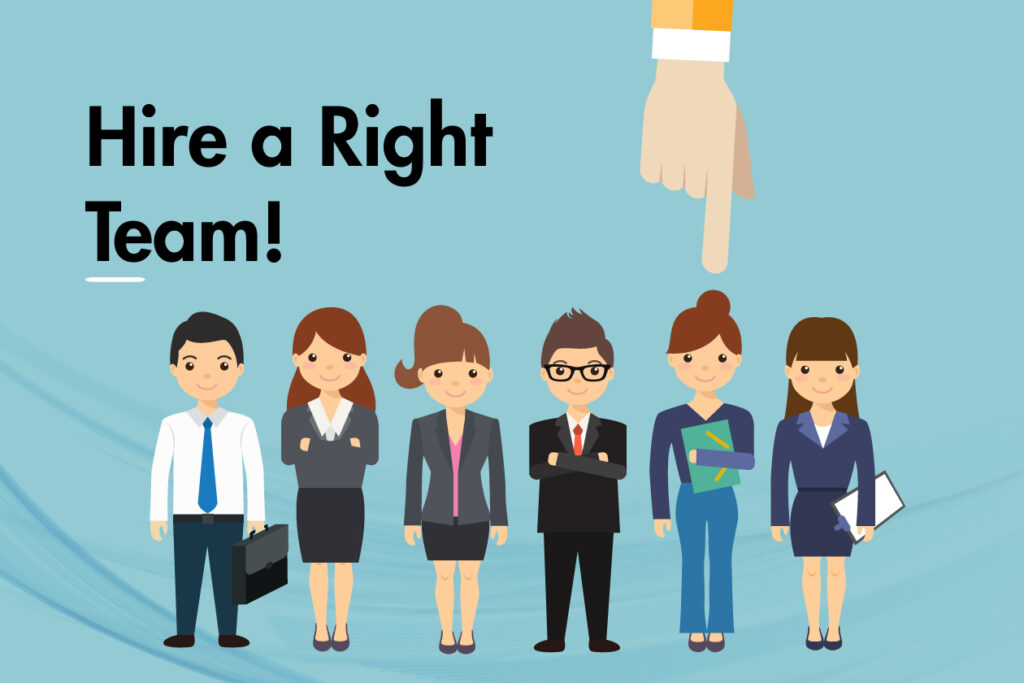 Choosing the right team for the on-demand food delivery app is vital. A team of experts who have adequate experience and sheer expertise will complete the project effortlessly. Hire expert app developers and designers who can work in a cohesive environment and have the right skills in various mobile app development tools and technologies.
An ideal app developer stays updated about latest trends in the mobile app development and implements them efficiently in the on-going projects.
Feature Wise Timeframe
This is a list of features with an estimated timeframe to develop:
Technical documentation (40-50 hours)
Registration (40-45 hours)
Profiles of customers and restaurants (50-60 hours)
Order Confirmation (30-40 hours)
Payment Integration (55-60 hours)
Database Schema (20-30 hours)
UI/UX design (100-130 Hours)
Front-end and Back-end development (400 Hours)
MVP testing (80 Hours)
Polishing and bug fixing (40 hours)
Conclusion
Food delivery apps are in demand and from the business's perspective, it is a lucrative opportunity for entrepreneurs too. A food delivery app with impressive design, helpful features, and easy payment system that is also secure can ensure a good number of users. This post gives an in-depth insight into food ordering and delivery apps.
Do you want to make an on-demand food ordering and delivery app? Let's get started right now!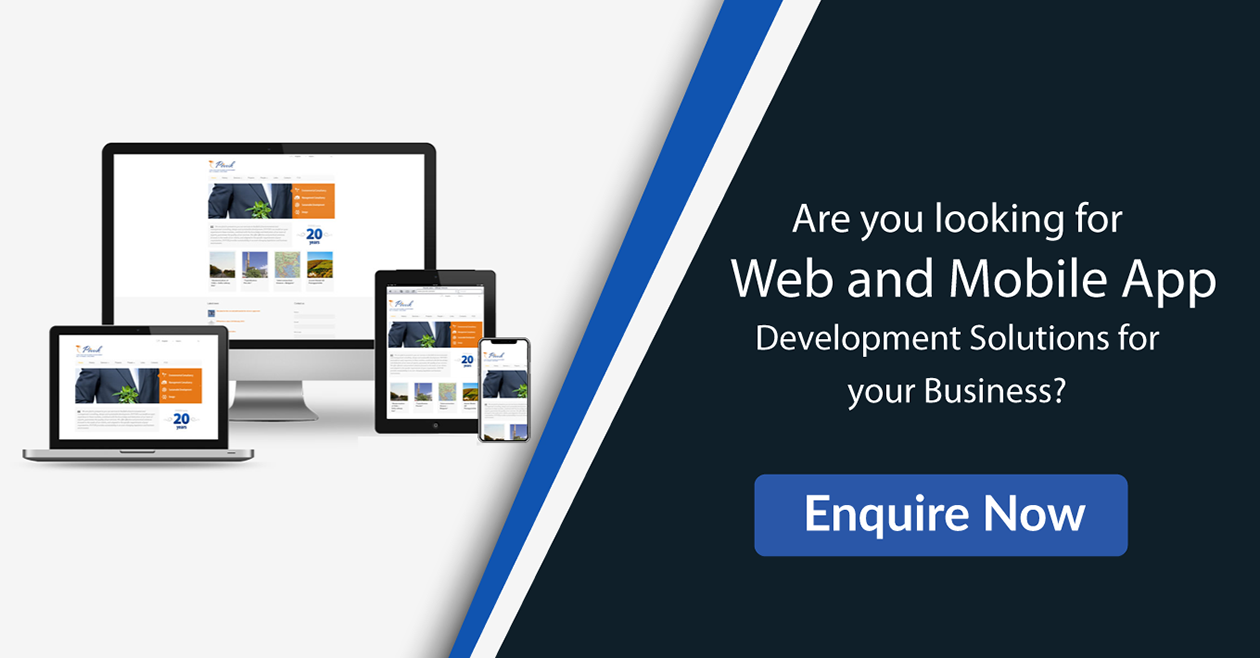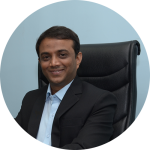 An enthusiastic entrepreneur, interested to discuss new app ideas, rich gadget tricks and trends, and admires signature tech business styles to readily embrace. He enjoys learning most modern app crafting methods, exploring smart technologies and passionate about writing his thoughts too. Inventions related to mobile and software technology inspire Ashish and he likes to inspire the like-minded community through the finesse of his work.