5 Mobile App Testing tips for a bug free Solution
Why consider App Testing at First Place?
A mobile app with major bugs can never be the sing song of millions of users or more and it's certainly not difficult to understand why. Even a small glitch in functioning or usability of the app can make your investment go in loss. At the same time, it's certainly not realistic to expect a 100% bug-free app from app developers before embracing a testing phase; it's not even an economically viable alternative.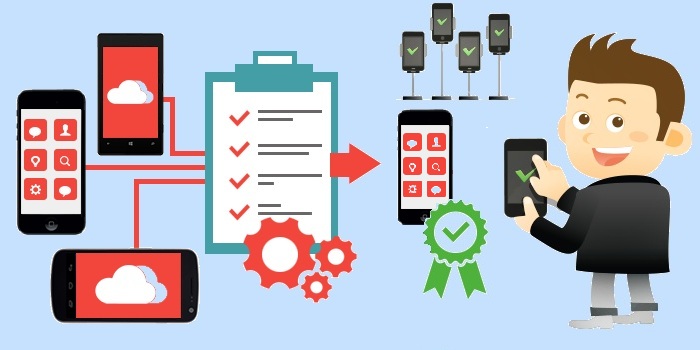 After a mobile app development phase is completed, a comprehensive mobile app testing is a must-do before you launch the app in the app stores. A right mobile app testing approach, rather a strategy I would say, will help you make a flawlessly running app that can win the heart of the masses.
Many Types of Mobile App Testing
Now when it comes to testing a mobile app, you must be aware that there are different types of testing you can perform; Usability, compatibility, network, performance, interface, security, and installation testing are some most fundamental types of app testing.
5 experiences-won tips on doing mobile app usability testing the right way
Here, we will cover some best tips for successful testing of mobile app usability. In usability testing, professionals testing the app mainly emphasize on user experience and user acceptance quotient of the app.
Without further ado, let's check out 5 proven tips for successful usability testing of a mobile app.
Sketch a replica:
Focusing on a user-centric design will surely yield good results at the right time in the app stores. You can use paper and card to mock-up your app's UI even before the development and design phase actually begins; prepare a replica of different screens you wish to have on your mobile app and imagine how it will interact with target Smartphone users. This approach will help you reveal the potential issues of your app ahead of time. Did I say it will also save a lot of time and money you may have invested in updating the code or buying expensive testing tools?
Observe how users interact:
Keeping both eyes on what's happening on the mobile screens isn't enough! Recruit some users for your app testing, carefully observe how they use the app, watch their facial expressions and change in body language, if any. Try to figure out if the users are satisfied with the way your app works. Keen observations will help reap some good fruits later.
Opt for the real-world testing:
If compared with a tightly controlled testing lab environment, the real world scenario can give you better insights in mobile app weakness. Test the app's interaction with the newbies, who are not developers, of course, and see how intuitive the app design actually is. This method of testing also provides a look into the performance of the app with various other apps already installed in the mobile.
Test across multiple platforms and devices:
There are different types of OS (iOS, Android, Windows, etc.) and a huge variety of mobile devices available out there. Every mobile platform will have a different set of usability standards and guidelines. Thus, it is recommended that you first identify your target OS and platforms before you begin the development process. Later, test your app across all OS and on maximum possible types of mobile devices to have an app that works great on different OS and every compatible device out there!
The Battery Issue isn't as tangible as you may think:
A survey shows that more than 50% of Smartphone users report issues with apps that consume excessive battery power. Monitor the battery consumption impact by your app. If your app is making users' phone battery drain faster, chances are it can stimulate users to uninstall your app faster too. Know how much power your mobile app is consuming and try to minimize the consumption to the least possible level.
Final Words
Besides these five tips, I strongly recommend the use of automated software and tools to make the first release of your app bug-free to the possible extent. Don't take any risk of spoiling the first impression of your app in the app stores. Negative reviews and poor rating can make all go in vain. Thus, adhere to the best practices for mobile app testing and make your app a totally bug-free solution!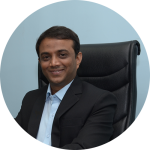 An enthusiastic entrepreneur, interested to discuss new app ideas, rich gadget tricks and trends, and admires signature tech business styles to readily embrace. He enjoys learning most modern app crafting methods, exploring smart technologies and passionate about writing his thoughts too. Inventions related to mobile and software technology inspire Ashish and he likes to inspire the like-minded community through the finesse of his work.