How virtual reality based Mobile Apps are changing business landscape
VR (Virtual Reality) is the next big innovation in the world of mobile technology that will change the way we do business dramatically. VI headsets have already launched the consumer tech market. And, we will see a massive increase in the number of businesses adapting to VR technology this year and in upcoming years, says Young Entrepreneur Council (YEC).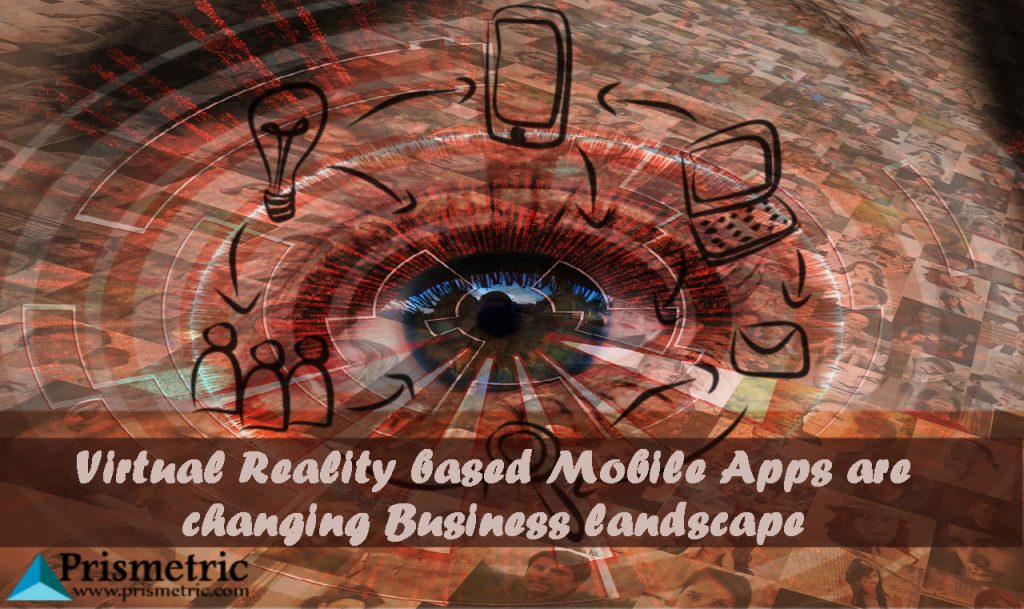 According to BI Intelligence's recent report, VR headsets manufacturers across the world are anticipated to witness a 99% compound annual growth in the product shipment between 2015 and 2020. The much affordable price of these headsets will turn out as a major factor contributing the fast adaption of VR apps by consumers. The hardware market ROI will reach the milestone $2.8 billion from estimated $37 million revenues of 2016, added the BI report.
Whether you belong to Real Estate, Fashion, Medicine, Entertainment, Manufacturing, Aerospace or any other industry, the arrival and innovation in VR apps will benefit all types of businesses. The new technology will change the way consumers will shop, experience and communicate to the businesses through mobile apps.
VR based mobile apps reshaping the business landscape
As its name suggests, VR technology will offer users with virtual perception of products, places, etc. that the users will see as real. Companies like Google (Google's cardboard), Facebook (Oculus Rift), Samsung (VR Gear) and Sony (PlayStation VR) have rolled out their VR enabled devices making Virtual reality a mainstream technology in the year 2016.
Here are several ways a virtual reality based mobile app can be a game-changer for a business.
Immersive shopping experience
Still many users are a bit reluctant to shop clothing, footwear, furniture and other products (where a wrong size can lead to the total waste of money for users) on mobile stores, as they are not assured of getting the correct size or fit. But, it is anticipated that VR apps will address this concern efficiently.
VR based m-commerce apps will be able to allow users to see the products and decide the right fit easily, which will boost the revenues of retail mobile apps. For example, if you will need to buy a wall frame from a VR app, you will be able to see how the frame will look on your wall before buying one for your main room.
Improved customer loyalty
A VR based app can help you offer an experience of a lifetime to your users. With its impeccable story-telling capability, you can educate, delight and win your users more effectively than ever before transforming them to your loyal customers. VR apps will turn passive spectators of your app into active shoppers. They will help businesses establish a stronger relationship with their target audience.
New mode of customer communication
Currently most businesses provide phone based support to their mobile app users along with other optional like Email and Live Chat. But, VR based apps can integrate a more effective mode of communication – Real time video call feature which will allow users to make direct eye contact with the customer support representatives.
Highly productive business meets
VR based apps can also help businesses to transform the way they organize teleconferences and save on business trips' expenditure considerably. With a right VR based enterprise app, you can make your business conferences or meetings more productive.
Enhanced learning experience
VR apps can deliver more interactive and enriching learning experience to students. If you are into education business, VR apps can make learning more enjoyable for your students bringing you a potential opportunity for the growth.
Related: How Mobility in Education drives smartness in Students – Revealing some Innovative Trends

Get amazing experience anywhere on-the-go
When it comes to using VR for the benefit of business, only sky is the limit. VR enabled app development will allow businesses to provide their customers with amazing experience anytime anywhere. Industries like e-commerce, real estate, tourism and hotels will be able to create a virtual experience of the product/service they have on offer, so users can get a real feel of what they are purchasing.
Related: Virtual Reality and Mobile Apps: The Flag-Bearers of Today's Digital Revolution
For example, if you are a real estate business, you can roll out a VR app that let app users (potential customers) take a 360 degree virtual tour of the property sitting at their home, office or any place in the world. All they will need is a VR headset and your mobile app installed in their Smartphone. Similarly, if you are a tour operator, you can use VR based mobile app to make your customers experience their travel destinations well before they buy the travel package and leave for the journey.
Bottomline
VR apps will make businesses better connect with their target audience. Virtual reality apps have already taken health, fitness, entertainment and many other industries by storm. These apps will greatly enhance the power of media and content in the business ecosystem and will empower brands and marketers boost sales.
We aren't too far from the time when geographic location will be of less importance. Find out how VR based app can help your business prosperous in the five years from now.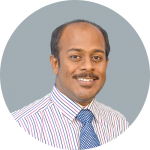 The world is now very much compact, we call it Global Village as a result of digitization and this impresses him! He likes to explore the nooks and corners of the incessantly modernizing world and marvel technologies. His passion for digital trends taught him the knack of reaching the huge digital mass to find business opportunities instantly. He writes articles about digital, technical and marketing tactics for business enhancements.