Top AI Trends envisioned Transforming the World in coming years
Wish we had the power to look into the divination ball and discover the future of technology. However, with no access to such magical gadgets, and with the intelligence of merely a human mind, one thing we can surely predict is that Artificial Intelligence will continue to steal the spotlight. Thanks to the smart assistance of Apple's Siri, Amazon's Alexa and Google Home, AI assistants have become a part of our daily routine. Also, more and more people are relying on AI to carry out their routine chores. So from being a futuristic technology, AI has now become the mainstream technology.
The year 2019 takes a leap into more advanced assistants, and they will be able to accomplish more complex dealings. You can expect a more personalized experience with improved speech recognition techniques. So, just like Aladdin could speak with his magic lamp, you too can communicate and assign tasks to your refrigerator, coffee machine or command your car to discover the best route and drive you to your destination. With AI being the Genie here, transformation across industry sectors is expected to be drastic and swift.
Let's take a sneak-peak into the future of AI, trends which are expected to rule the roost in the near future;
eCommerce
eCommerce was amongst the early adopters of AI, and in the near future, there are two significant areas where AI will be a high influencing factor –
(i) How retailers communicate with their customers.
(ii) How retailers function backstage.
Let's explore the top AI eCommerce trends that'll impact online users and businesses.
Semantic Search Engines With Added Precision
AI will continue to contribute to the new norm of an eCommerce website, i.e., the Semantic search engines. Instead of displaying results merely based on keyword inputs, NLP (Natural Language Processing), and AI together will be able to help in understanding synonyms of the searched text. Furthermore, NLP & AI enabled semantic search engines can quickly identify typos, suggest auto-correction, provide a dynamic display of targeted merchandising; enabling the customers to choose from more relevant search results. Also, AI has extended the way through which consumers search for products by introducing options like Voice Search in a mobile phone or computer.
Chatbots to Perform Beyond Just Assistance
Chatbots with their human-like capabilities to interact with their online visitors 24/7, not only act as sales assistants in a physical store assisting users with their needs but they also suggest the users for the best products after taking inputs from them. Moreover, these bots can correspond with the users in their native language by tracking their location as they can be trained to communicate in multiple languages. AI allows these Chatbots to evolve as smarter assistants and can enable them to communicate with human-like responses through text, voice, images.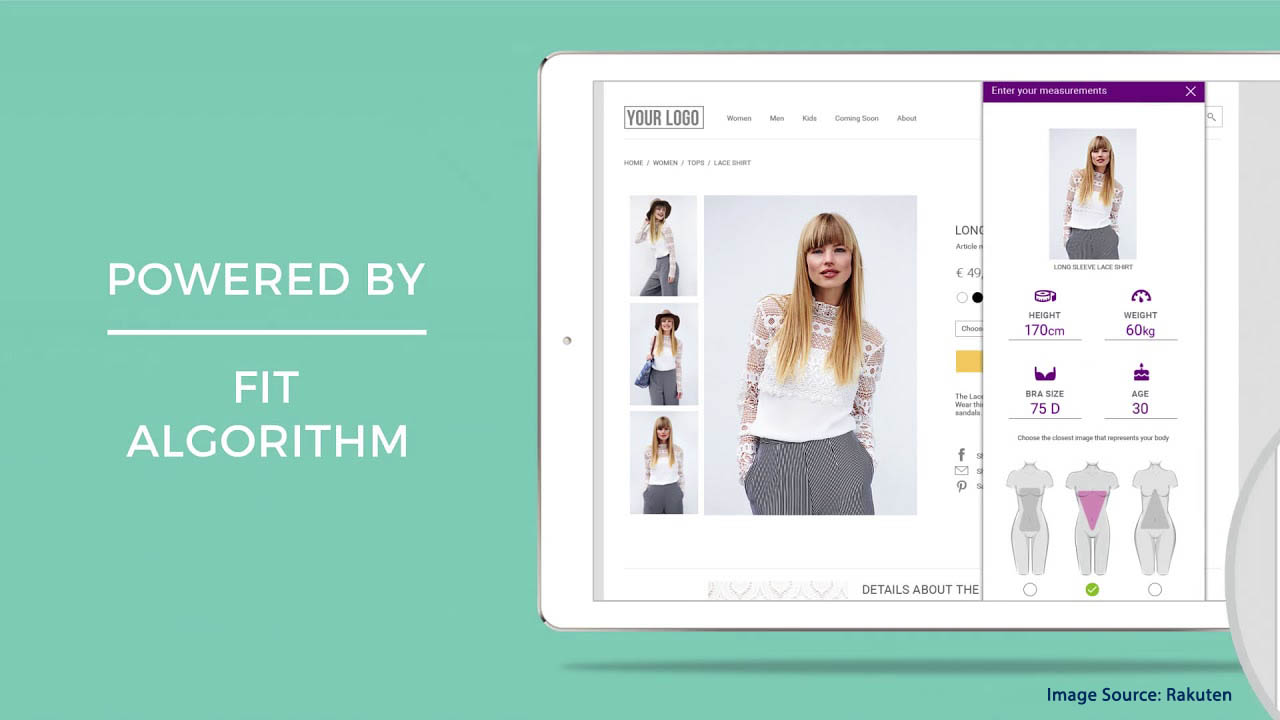 Rakuten's Fit Me Chatbot is one of the best examples of an evolved chatbot that can suggest the best fit apparels to the users based on the input received on their body shape. Get ready for a future-ready online bot fashionista's who'll guide you with the best fashion advice and will take your online shopping experience to the next level.
Cognizance of advanced Marketing & Procurement
As AI & Machine Learning team up, marketers can expect great assistance in content extraction and creation with aptness. AI assistance, along with machine learning, is enabling marketers to sell their products more efficiently by enhancing marketing material and content. Also, through analyzing years of user conversation, AI can assist the marketers in identifying and creating standardized FAQs.
Further, while AI excels in exhilarating the online retail experience, warehouse management is also flourishing with AI-powered robots performing tasks like sorting of the parcel, packaging, and categorization. AI is also playing a role by delegating and assisting the delivery personnel, using real-time traffic information, AI helps the fulfillment staff to reach out to the user with faster delivery by suggesting the best route.
Speaking about the best route, our attention is drawn towards the logistics industry that is one step ahead in reaping the AI benefits due to the boom in eCommerce. Now, let take a peek at some of the major industries where the use of AI technology will impact a wider section of mankind upgrading them to a better quality of living.
Also Read: Top 5 Ways Artificial Intelligence is taking eCommerce industry by storm
Logistic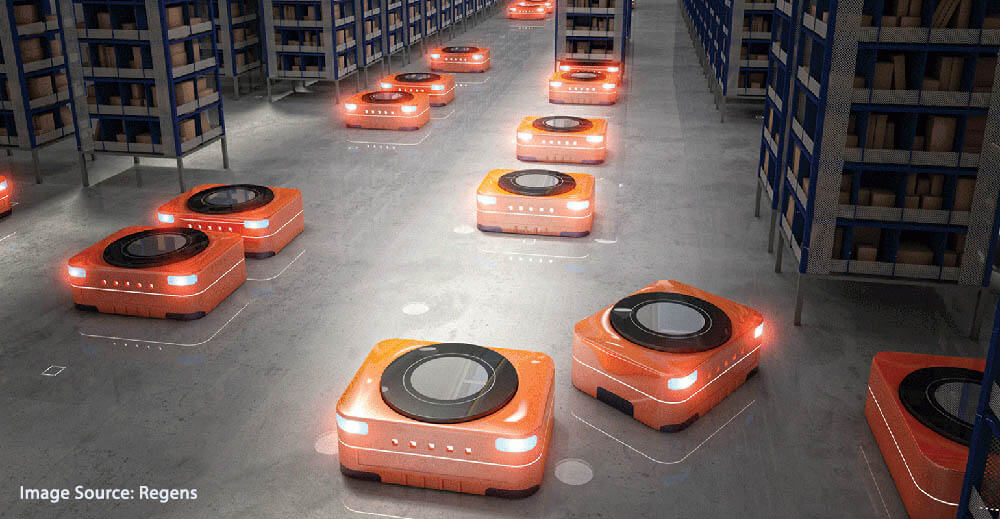 The Logistics & Transport market is incredibly dynamic and competitive, and it is anticipated that we will soon be able to run a 20,000-square-foot distribution center with AI enabled robotic crew. Also, with the assistance of AI, Anticipatory logistics is soon going to be trending in the logistics industry. By using information extracted from the algorithms running on Big Data, predicting demand even before the consumer places an order is definitely going to help logistics professionals for improving the quality and efficiency of their services.
Also, with transparency becoming one of the most integral aspects of the consumer experience, companies are emphasizing on adding more visibility of their operations. Thanks to the modern AI-based solutions, real-time tracking of fleet and workforce from the first mile to last mile to the long haul is made possible. Using heat maps and trend lines, businesses can now analyze the entire supply chain operations and also compare the planned vs. actual SLA's.
Automobile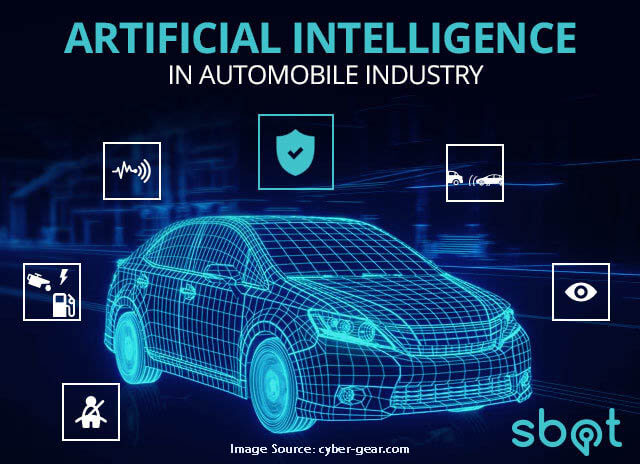 The year 2018 had experienced the hype of autonomous vehicles with the launch of driverless taxi services by Google's Waymo in Phoenix, Arizona and Uber's millions of test miles for its fleet of self-driven vehicles. However, with many accidents and fatalities reported for the driverless vehicles, these projects were put on hold by many players to evaluate their systems, hardware, and algorithms further.
It is widely believed by experts that 2019 is all geared up to embrace an upgraded and enhanced driverless technology. AI, along with IoT technologies, will play a significant role in revolutionizing the automotive industry. Delivering remarkable vehicle transformations and device connectivity, such as – electric power trains, autonomous driving, and shared mobility will make the driving experience more safe and productive. By employing AI and facial recognition, many companies are in the process of designing the next generation of electric cars. Facilitated with self-driven and data-storage capabilities along with other intelligent interactive feature, car makers are now further experimenting with brain-to-vehicle technology in order to improve car safety.
Also Read: The Convergence of Virtual Assistant and IoT App – The Match Made in Heaven!
Renewable Energy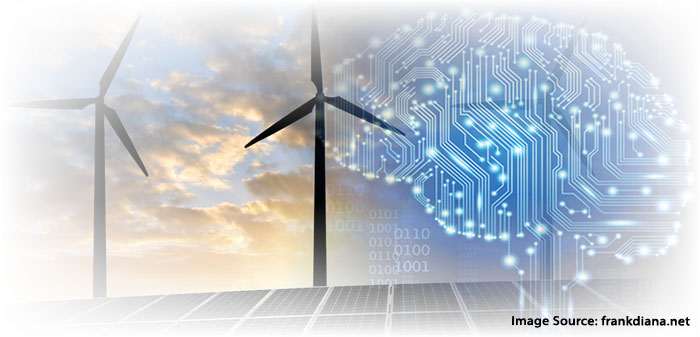 Renewable energy seems to be our only hope for the future. However, amongst the leading sources of renewable, solar, and wind are dependent on the weather – which is unpredictable. Furthermore, the advancement in storage technology might seem promising, but it's still not up to the mark. There are chances of renewable energy falling short of demand that might eventually lead to consumption of energy through fossil fuels, which actually defeats our purpose to shift to renewable in the first place.
Cutting demand for renewable energy when the supply is low and pumping it up when there is plenty available could be a solution. Use of demand-side flexibility can be made possible by advanced load control through equipment and appliances. For example, large air conditioners or industrial furnaces can be switched off at the time of low power generation and can consume more energy during excess supply.
While this could possibly be a breakthrough idea, there could be few glitches while implementing the same. Before deciding whom to tie up with, the grid has to know how many devices are available and how much can they contribute to the storage of energy. Also, safeguarding the energy consumption data collected from these devices can't be ruled out, in order to avoid misuse or misinterpretation.
Thanks to machine learning and AI technologies most of these issues have been taken care of, and by applying it to the data generated by advanced sensors and smart devices beyond-the-meters, the grid operators can predict the behavior of individual appliance and the storage life too. As per the recent research by Infosys, it is said that 48% of the renewable energy and utility industries consider AI to be the ultimate source for their success, whereas 46% are in the process of integrating AI.
Thus, with the intervention of AI's assistance for restoring Renewable Energy, in-depth research and development is being conducted over the exploitation of sources of renewable energy through:
Developing better management and distribution system
Technical Developments to source more energy production from available natural resources
Increasing Environmental Awareness
Further, AI can assist the industry to enhance the safety, efficiency, and reliability. The visibility of energy leakage, equipment health, and consumption patterns has improved with the help of predictive analytics through sensor data, again – all this is possible due to AI. The near future may envision the launch of new service models by renewable energy suppliers with the help of AI, which would eventually expand the renewable market place with increased participation.
Conclusion:
Automation powered by AI has equipped technology with robotic intelligence as well as data management, that has led to a collaborative world where the interactions between humans and machines or amongst the autonomous devices are much more effective. Such advanced intelligence will empower the times to come with a data-rich environment, enabling businesses to deliver a performance edge. However, we cannot rule out the cybercrimes that have actively targeted software platforms, cloud infrastructure, and IoT devices. Hence, in the near future we can anticipate AI to be more effective in defeating these cyber threats and help track down potential hackers. Many organizations have deployed AI and machine learning technologies to identify cyber threats even before they spread.
AI will continue to bring forth an unprecedented revolution in all the industries across the globe that will open a Pandora's Box full of opportunities.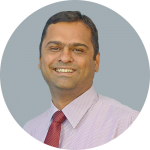 With a deep interest in new technologies, analyzing mobile application trends and impressive technical concoctions keep him inquisitive. He likes to read and write a lot. New app technologies, gadget fascinations, and big technology announcements kindle the writer in him spontaneously. His articles are his passion for innovative technologies.