SAP S/4HANA migration: A planned approach is what you need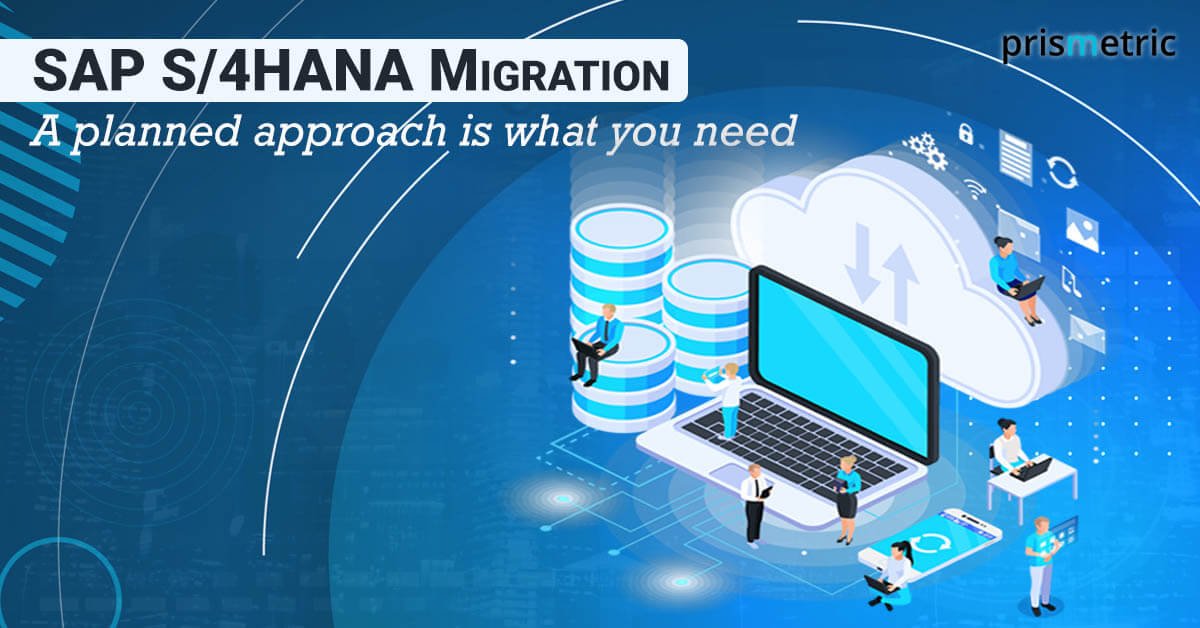 SAP is one of the most prolific enterprise resources planning software available right now. The German company's software is powering thousands of companies all over the world today. A significant development for people using SAP is the introduction of SAP S/4HANA. The new application from the house of SAP allows users to use in-memory database technology which enables the application to process massive amounts of data in real-time. The technology is revolutionary because it will allow the engine to process data stored in RAM, which improves the speed drastically as opposed to reading the data from a disk.
SAP has announced that by 2025 they will no longer support the current SAP platform and all its customers will have to move towards SAP HANA.
Many companies are thinking about migrating to HANA. We have prepared this guide which will help you gain a better idea about migrating to HANA with ease.
Why move to SAP S/4HANA?
SAP S/4HANA will help your business in realizing its true potential by giving you access to innovations in data analytics technology like embedded real-time analytics. It will also provide you with the latest user experience by using SAP Fiori. HANA also provides you with better response times and better performance.
As a company providing SAP S/4HANA consulting services, we understand that in future, a large number of SAP applications will only be available on SAP S/4HANA. It will create problems for companies who are still using legacy systems of SAP. HANA combines the traditional ERP system with cloud applications like SAP success factors. Another advantage with HANA is that by integrating it with SAP Leonardo, a company can open the doors of new innovative technologies like IoT, Big Data and blockchain.
Another strong reason that you must migrate to SAP S /4HANA is that you are going to be left with an outdated system by 2025 if you do not shift quickly towards the new system. The faster you make the transition, the sooner you will be able to start taking advantage of the new system.
The steps to take while migrating towards SAP S4/HANA
Step 1: Determine the correct size of the HANA landscape
Determining the exact size of your SAP S/4HANA landscape is essential for keeping your project costs to the minimum. Correctly sizing the HANA landscape also helps in realizing the maximum benefit from your investment.
Under-equipped hardware can cause delays in execution, hampering the operational performance of the system. While on the other hand, overprovisioning the size of HANA landscape can lead to bloated hardware.
While determining the correct size of an SAP HANA database, the actual data stored in memory is taken into account. We recommend the use of SAP Quick sizer tool to determine the actual memory size as, without it, it is complicated to guess the exact amount of memory needed.
While determining the correct size of an SAP HANA database, a memory sizing for static as well as dynamic data, disk sizing for persistent storage and analyze the CPU sizing for transactions, queries and calculations. A company experienced in providing SAP HANA Services will be able to help you out efficiently.
Step 2: Choose the correct platform and determine the best migration strategy
While migrating to HANA, one of the critical questions that you need to answer is whether you want to go for an on-site or a cloud platform.
If you choose cloud deployment, then take advantage of SAP's private cloud offering known as SAP HANA enterprise cloud. The platform comes with SAP HANA software license, foundational cloud infrastructure and an array of SAP cloud services. You can also take the assistance of commercial cloud service providers like Microsoft Azure, Google Cloud and Amazon Web Services using SAP HANA cloud service platform.
With an on-site deployment strategy, choose a certified SAP HANA appliance which can be installed by an SAP hardware partner. Installing the device makes it easy to harness the power of SAP HANA's in-memory platform computing. A TDI (Tailored Data Centre Integration) approach can also be opt forto leverage your existing hardware for integrating SAP S/4HANA into your system.
Once the type of HANA deployment is decided, it is now time to choose the most effective migration strategy.
Before deciding the migration strategy, we recommend that you analyze your business needs and determine the correct migration approach.
There are mainly two approaches to SAP HANA implementation.
 In the Greenfield approach, a company decides to implement SAP S/4HANA from scratch. The drawback of this system is that it is significantly time-consuming and tiresome; while the advantage is that you have the liberty of designing a new system entirely from scratch.
In a Brownfield approach, a company decides to convert and upgrade the current system to make it compatible with SAP S/4HANA.
Once the most appropriate approach towards data migration is decided, then we can delve upon the actual migration methods.
The most popular method is conventional migration in which the entire database of the system is copied using traditional tools like SWPM, R3load or migration monitor. This method is best suited when you do not need any version updates and are concerned only with the actual migration process.
Another option is using the database migration option in the software update manager. This method is best suited when it is required to upgrade the version so that it is compatible with the SAP S/4HANA platform.
Step 3: Best data migration practices to follow while migrating to SAP S/4HANA
An expert sap implementation service provider will tell you about the importance of data purging. While migrating, many companies overlook the critical process of data cleansing. In data cleansing, we remove the unnecessary data, thereby reducing the data costs associated with SAP HANA licensing fees as the costs associated with the infrastructure and hardware needs.
Less data also translates into reduced business downtime while performing the migration, as less information is easily migrated.
By keeping only the necessary data in your SAP S/4HANA system, the system performs better as it does not have to analyze the unnecessary data. We suggest that it is best to archive your old business data which can include technical data, application logs and system logs so that you only have the most critical data in your new system.
Do not try to cut corners while implementing the technical migration phase of the project. Having an experienced SAP partner on your side can help you in completing the professional migration phase with ease.
Here having full backup and archive logs at regular restore points is fruitful. It will help in saving your data, in case anything goes wrong.
Ensure that the source system version supports the migration and is running on the latest release version. It is essentia because SAP delivers bug solutions with its every update, and having the latest version will ensure that the migration process is completed smoothly.
To validate your migration process to the SAP S/4HANA platform, we recommend that you do a proof of concept in a sandpit environment. Copy your SAP production system and create an SAP sandpit environment to do this.
Some people might argue that there is a cost involved in creating an SAP sandpit environment. But understand that doing this will give an exact idea of how long it takes to complete the migration process. It also helps to identify potential issues earlier in a sandpit system, thereby reducing the project risk significantly.
Some other valuable points to consider while SAP S/4 HANA migration
Custom code transitioning
While migrating on HANA, it is required to spend some time in thinking about custom code remediation. Understand that custom code will not be optimized by default while completing the migration process. By not doing custom code remediation, you are risking performance problems and functionality issues.
You can use tools like custom code cockpit and clone finder, which will help you in understanding the custom code.
Go for cross-functional project teams
While conducting the migration process, it is required to address multiple aspects like OS, network and storage and database Management.
Having a cross-functional project team will help in planning and executing the SAP S/4HANA migration without any hassle. At Prismetric, we have an efficient cross-functional team to ensure that you have a smooth SAP S/4 HANA implementation for your business.
Summing up
While you still have time till 2025 to complete the SAP S/4HANA migration, it always helps to be one of the earliest companies to migrate on the platform. By migrating early, you will be able to gain valuable experience, which will ensure that you are way ahead of your competitors who are still figuring out how to migrate to SAP S/4HANA system. Take help of our SAP S/4 HANA migration services to ensure that you complete the process smoothly. We hope that you have gained some knowledge about migrating to SAP S/4HANA.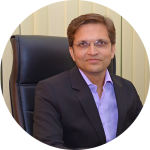 With in-depth knowledge in International Business Management and Information Technology, he can effectively craft business enhancement strategies and can skillfully untangle technical complexities. Writing about the new age technology and sharing his thoughts on the continuously evolving business trends keep him content.