A peek into the future with Wearable Apps
Wearable devices like Google Glass, SmartWatches, and fitness bands have brought mobile app developers a new opportunity to build more advanced apps for the wearables' ecosystem. With the release of Apple Watch 2 and Pebble Time in the year 2015, the wearable technology has gained more traction. In fact, it is the hottest techno buzzword of 2016.
According to a Gartner report, the number of Wearables will exceed more than 500 million shipments by 2020; and more than 35% of core industry segments will invest in minimum one wearable platform. As the popularity and demand of wearable devices are taking off across different industries including fitness, healthcare, fashion, enterprises, tourism, finance and automobile, to name a few; the demand for custom apps for those smart gizmos are also going to increase at a fast pace.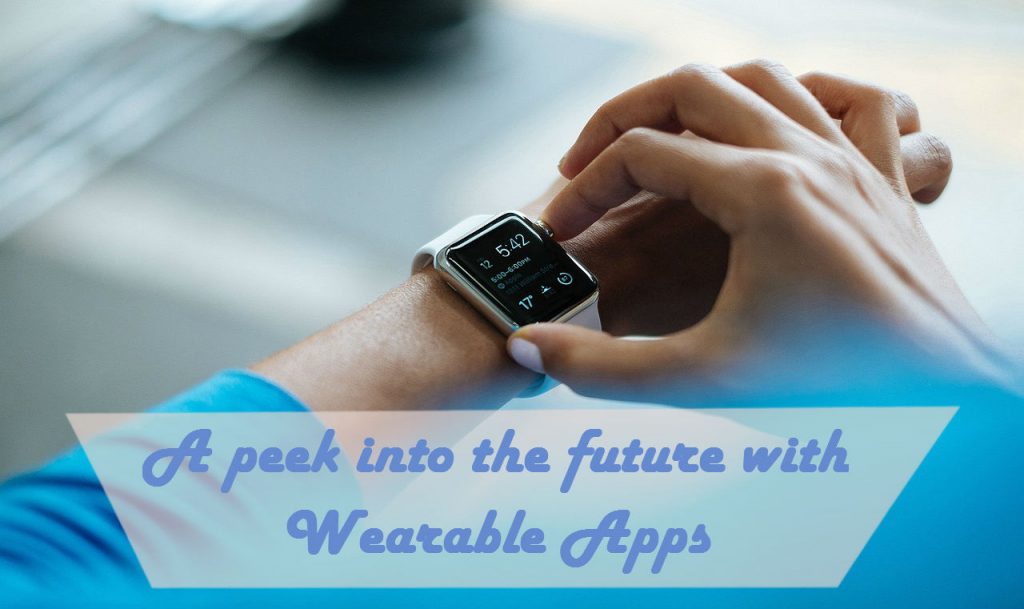 The international wearable technology hardware market will generate revenue of $53 billion by 2019, says a recent report issued by Juniper Research.
The absolute amount of user data collected from wearable devices is remarkable, however the brilliant application in real-life is feasible when those data are well-interpreted, says a study by Argus Insights.
Related: Mobile App Development in 2016 – Does the Year Belong to Wearable Apps?
Let's review the scope of opportunities offered by wearable apps to diverse industries.
Hotel and tourism
Tourism and hospitality industry can use wearable apps to provide their users with real-time location-based tracking of places of interests and offers.
Fitness
Fitness is amongst the first industries to adapt wearable device trend. Today we have a wide range of fitness wearables, activity trackers and medical wearables, taking the fitness industry by a storm. Fitbit, an activity tracker band, is the top name in wrist wearables. This wrist band can help you keep track on sleep cycles, distance traveled, steps walked and burned calories to name a few.
Yet, wrist bands seem like a past story now as many entrepreneurs have already jumped into wearable clothing. Big names like Google, Under Armour and Samsung have already started embracing wearable technology in shirts, shoes, socks, pants and other fitness gears so users can get more reliable and accurate data signals.
Under Armour has announced its partnership with IMB in CES event held at Las Vegas in January this year. The aim is to upgrade the Under Armour's wearable app known as 'UA Record app', which is capable of interpreting data signals from a line-up of wearable fitness clothing, footwear and accessories, to provide more detailed and accurate insight to your fitness, health and nutrition.
Healthcare
This industry has the largest share of the wearable app market. Both, wearable devices and sensors gather data more efficiently and feed it to the app in real-time. Leveraging the potential of next-generation wearable apps, we can learn about heartbeat rate, blood pressure, burned calories, No. of steps walked, running speed and many other clinical data.
And, Medical wearables can help doctors get patients clinical condition including blood pressure, ECG readings, glucose level, etc. from a remote distance at real time.
Related: How can Mobile Applications improve Automation in Healthcare
Lifestyle Finance
Banking and financial institutions can provide their customers with the next level of service by facilitating them with an app for balance checking, money transfer, and searching for the nearest ATM or branch.
Wearable can act as a standalone device. For example, Philip Campbell has designed Kerv, a contactless wearable ring (also called a payment ring) that lets you transfer money and make payment anytime anywhere without using PIN, Smartphone, card or bank account. And the great news is that this smart payment ring doesn't need charging. It's secure and water-proof too.
Enterprise
Wearable apps and devices will enable enterprises monitor staff, help them boost productivity and ensure security to employees. These apps will help professionals keep track on their task, avoid distractions, stay connected to the work system or workplace round the clock, regulate emotional intelligence and do a lot more than you could imagine right now.
You will be able to operate various electronic appliances like TV, AC and refrigerator from mind, rather thoughts. Mind controlled wearable devices will prove to be a boon for people with disability. Electronics giant Sony is soon to launch a new range of smart and stylish watches.
Travel
While there are many travel mobile apps that let you find best food joints, accommodations and sights nearby you in real-time while on a trip, the wearable trend will instead put all required information in front of your eyes through a smart glass.
Social communication
Wearable technology is anticipated to make a huge impact on the way people communicate and connect to each other on social media platforms these days. Wearable devices that can be operated using voice commands will help overcome the size, battery and other constraints.
Talkey, a wearable app by Fluenty leverage the potential of AI to help users save time on replying messages through their SmartWatch or SmartWatch. The app basically uses AI power and bring user some suggestions for message reply on line of their current mood or attitude.
In closing,
Wearables and IoT is anticipated to transform the consumer market. Wearables devices including, smartwatches, fitness trackers, virtual reality and augmented reality headsets (or smartglasses) and sensors were major highlights of the CES event 2016.
However, the fast improving design of wearable devices demands more sophisticated and advanced apps. Wearable apps will benefit from the sensors in fitness wearables and provide users with personal information, tips and suggestions using a cloud repository. In short, wearable apps will blur the interface between us (human or user) and the hardware device. And every wearable app will need a unique set of features depending on the particular industry it is built for.
Thinking of investing in a wearable app? The best time to wearable app development is NOW!
We, at Prismetric, can turn your idea into a fully functioning wearable app featuring stunning visuals and intelligent UI. Gear up for the bright future!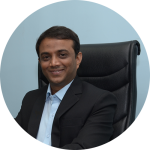 An enthusiastic entrepreneur, interested to discuss new app ideas, rich gadget tricks and trends, and admires signature tech business styles to readily embrace. He enjoys learning most modern app crafting methods, exploring smart technologies and passionate about writing his thoughts too. Inventions related to mobile and software technology inspire Ashish and he likes to inspire the like-minded community through the finesse of his work.