Innovation and Technology put Start-Ups in pursuit of Improvised Functioning
"If you can't fly, run, if you can't run walk if you can't walk crawl, but in any case keep moving forward", this famous quote by Martin Luther King Jr. is enough to inspire us to keep moving forward. This same theory can be applied on the startups.
Building a business from scratch can be a daunting task. It comes with minimal guarantee of success and huge possibility of failure. Moreover, with the advent of technology, more startups have emerged with their innovative thinking hoping to make growth for the same. But, due to poor management, lack of experience and bookkeeping skills, around 25% of startups lose their steam in their first year itself. Therefore, entrepreneurs should look in for prior industry experience and expert consultancy along with adequate planning and design of the app.
As we all know that "Technology drives the modern world", therefore innovation alone cannot facilitate success. Innovators should look in for optimum technological opportunities that can complement their idea and helps them to explore newer and better avenues. Moreover, superlative technology and its flawless execution can bring down the attenuation rate drastically.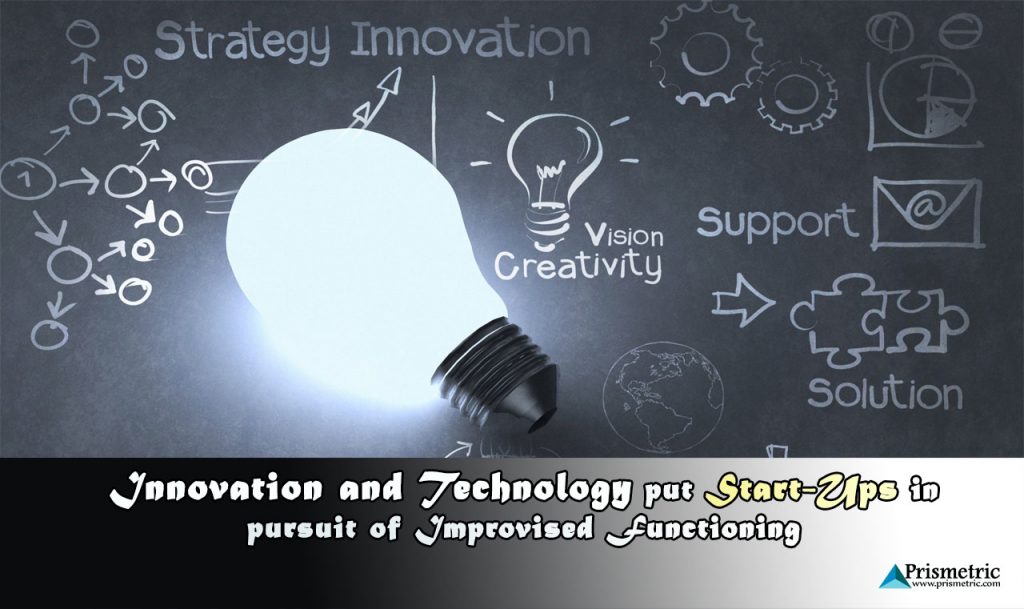 Let's have a look how technology helps entrepreneurs to mould their startup giving it a "kick-ass" platform to grow:
"Money" Matter: Get funded the right way
The main concern for a startup is to acquire funding from established firms till the time it gets its own. Technology helps the entrepreneurs to find investor firms and established companies through online demos and live meetings. They can also use technology to head start their work making the investors their first customers. As investors only look for the "Cream of the crop" from the bunch of startups, an ambient partnership with the technology can give your idea the platform and money it desires for the growth.
Moreover, you can also become an active participant of startup blogs or forums, joining various networks. This will help you find many founders and funders (i.e. Angel Funding) and also market it to many people thus the option of crowd funding also widens up. Once you get the funding, there is an acute need to visualize its expenses and use it thoughtfully. Therefore, to develop sound financial plans and managing expenses, you can use surrounding solutions (apps) like Mint.com, iBank, MoneyDance. Thus, technology can help entrepreneurs to acquire money for their startups and also manage them well. In addition, you can use Bitcoin that provides positive possibilities in building and funding a startup. Its transaction fee is low, is easily accessible on the web and allows quick transfers for funds.
Get yourself Coined: Website Presence
World Wide Web plays an important role in helping startups to expand their reach to potential customers. Therefore, build a website that is compatible on both the big screen and small screen devices. Moreover, the image size and resolution should be designed in such a manner that it is accordant with every mobile. This will give your app the maximum exposure and also can be an evident communication platform for your customers.
Having an online presence helps in accelerating growth exceedingly and can influence the reach of your entrepreneurial progress. The website will showcase all the salient features of your apps, would be a go to medium to all business related conversations and many more. You can also register your website with Startup communities and forums. This will help you in getting listed with authoritative sources and will improve your ranking in the online searches. A website helps an entrepreneur to explore uncharted horizons and creating something for every individual that may have a greater significance in the future.
Also Read: Tips to boost your technology startup idea
Knowing from the Gurus: Expert Consultancy
Consultancy may look old fashioned, but in this cut-throat competitive scenario you can still hold your ground and succeed by seeking an advice from the experts of the field. As a startup owner, you have to make many decisions that could result in having a lasting effect on your company. Therefore, to turn problems into opportunities consider an expert with an in-depth knowledge.
With the use of technology, you can go on to platforms providing consultancy to startups. Become their members, choose your field of concern and fire in your question. Moreover, you can use video chatting apps for live solutions to the problem. In dealing with real world problems, entrepreneurial advice is very important. You can also mould your marketing strategy to an action based model and generate more outputs.
An expert advice is like a soothing wind flow which helps the ship to sail in the correct direction without any fuss. Therefore, a quick and open advice can make your thinking flexible and guide them in the correct direction.
The power of Internet: Social Networking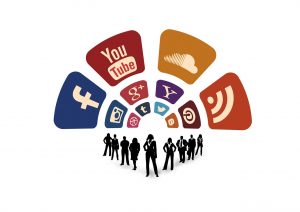 As the business world has gone through some major transformation over the past few years, social media has become a prominent marketing platform. Startups can look forward to platforms like Facebook and Twitter for brand awareness, content distribution and customer acquisition.
Previously, the reach of word of mouth was the best chance of successful marketing for startups. Thankfully, social media has significantly accelerated the pace of word of mouth and made it possible for bootstrapped companies to reach millions of customers at a single click.
An entrepreneur should understand his primary goal and then align social media approach with his startup's theme. Because, to gain the loyalty of your consumers you need consistency and truthfulness or else the customer can sniff out of your business.
Depending on your way of thinking and strategy, choose the most credible and authentic social platform which can increase your company's credibility. For optimal results and long-term growth, build a community on your social media page; listen to what people have to say. These would give you the clear insights and valuable feedback about your app.
Understanding your Customers:
As per a survey, 91% of customers leave a company without any direct or obvious warning. Therefore, in today's scenario more than attracting the customers, it's important to keep them. Because it's the customer retention that will determine how much investment your startup is going to get. Moreover, it will also decide the ultimate success ratio of your innovative app in the marketplace.
Therefore, understand your customers with the help of technology. Build sections on your website where customers can answer their own questions or seek suggestions from others. Moreover, better customer management tools can prove to be a boon in this situation.
Use data collected from customer analysis to analyze their needs and preferences. Provide tools to your staff in a way to improve customer treatment. Moreover, streamlining and automating your business process will also help in improving your customer understanding, thus increasing your efficiency.
Also read: Customer Listening : The Optimum Method to Market your Product Wisely
Mobile Technology:
Let us start with the facilities and opportunities mobile technology has provided to the startups:
QR Codes: This is the best way to connect with the smartphone generations. The millennial is so attached to their smartphones that it is the first thing they check in the morning. QR code makes it easier to add them to your websites, brochures, business cards, mailings or store front window. Moreover, you can also place QR codes strategically at market location to attract more customers.
Push Notification: Push notifications will help you to connect with your customers instantly. You can provide them with all your offers and updates directly to the app.
In app marketing: This is the best thing mobile technology has provided to startups. With people downloading your app, you can shower them with loads of goodies and in app purchases so as to increase your apps feasibility which will help in better spread.
Conclusion:
Startups today are prepared to go for the kill and work till the edge of their ability in order to optimize their work and give better customer satisfaction. Moreover, technology has been their greatest asset in doing so. With the world geared up for more technological advancement, innovative ideas with constant efforts are bound to reach the glory they aspire for.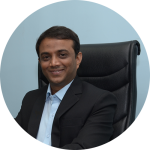 An enthusiastic entrepreneur, interested to discuss new app ideas, rich gadget tricks and trends, and admires signature tech business styles to readily embrace. He enjoys learning most modern app crafting methods, exploring smart technologies and passionate about writing his thoughts too. Inventions related to mobile and software technology inspire Ashish and he likes to inspire the like-minded community through the finesse of his work.