How to make an app like TikTok and Dubsmash?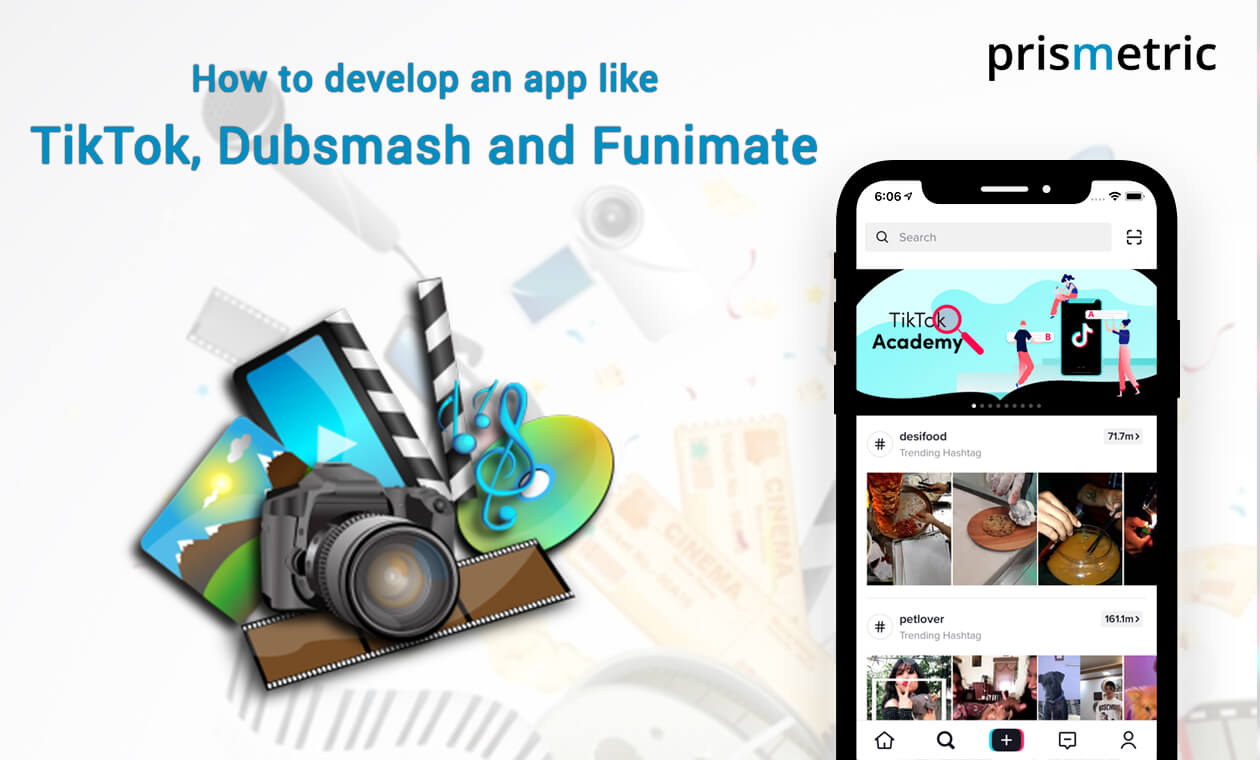 If it can be written, or thought, it can be filmed.
– Stanley Kubrick
Since mobile apps came into the market, entertainment is surely redefined. There are apps for almost every possible thing you can imagine. Whatsapp, Viber, and other messaging apps have turned the communication ways upside down. Now, we can see musical apps like Pandora, Spotify, and others that have gained popularity and attention of people especially millennials. At this juncture, TikTok made the most with a slightly different concept of the music apps that offered fun and entertainment in some unusual way. The app appealed and connected with the youngsters as well as the millennial and hit the jackpot. There are more than 150 million daily active users of TikTok and it is certainly not a small number. TikTok has given a paradigm shift to the way people seek entertainment. It is clear that in the recent future, such social video apps will dominate the market when it comes to entertainment.
There are many startups looking for similar apps like TikTok and Dubsmash. There is huge revenue potential for apps similar to TikTok and others. If you are one who is planning to build an app like TikTok and Dubsmash, this article is for you. We have covered almost all aspects of app development processes for apps like TikTok and Dubsmash.
How TikTok and other similar apps work?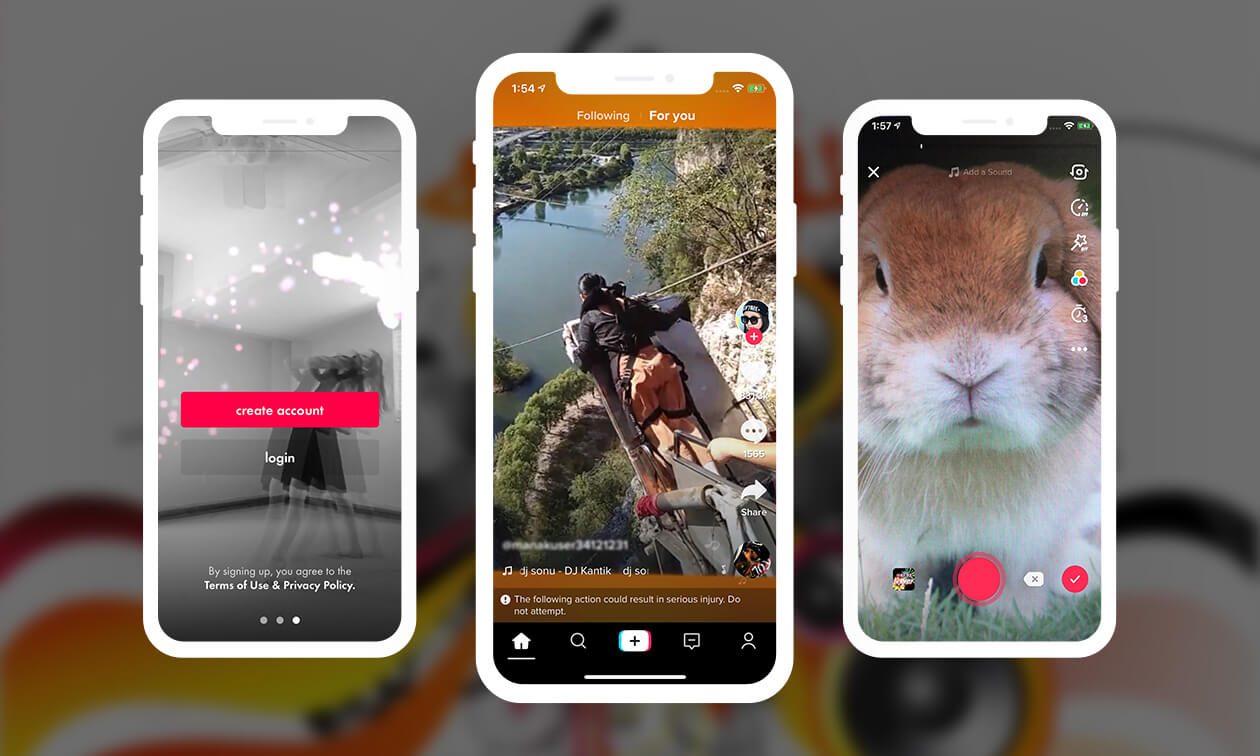 TikTok is a Chinese Music Video Platform that has carved a niche for itself in the mobile app world. Earlier known as Musical.ly, TikTok is the new buzz in the world. It is one of the fastest growing mobile apps in the world and is, in no way, stopping. It has the largest online music community.
TikTok has gained immense popularity due to a single feature it incorporates. It allows users to lip-sync to the famous songs and dialogues from movies and other events. They can dance on their favorite songs and can upload videos on the app and also can share videos to their Instagram, Facebook and other social media profiles.
Not just that, it also enables users to chat with their friends, edit videos by using various filters, special effects and stickers. In short, a wholesome entertainment is provided to the users by allowing them to create their own videos.
Furthermore, users can also edit sounds, use animations and filters and more. You can also add features such as electronic, rap, rock and other effects to make the app more interesting and engaging.
Users can select from categories and watch thousands of videos uploaded by others too. Some of the categories are funny videos, serious videos, informative videos and more. Users can share anything that they want to convey through the app and can also see what others have to say.
How TikTok earns money?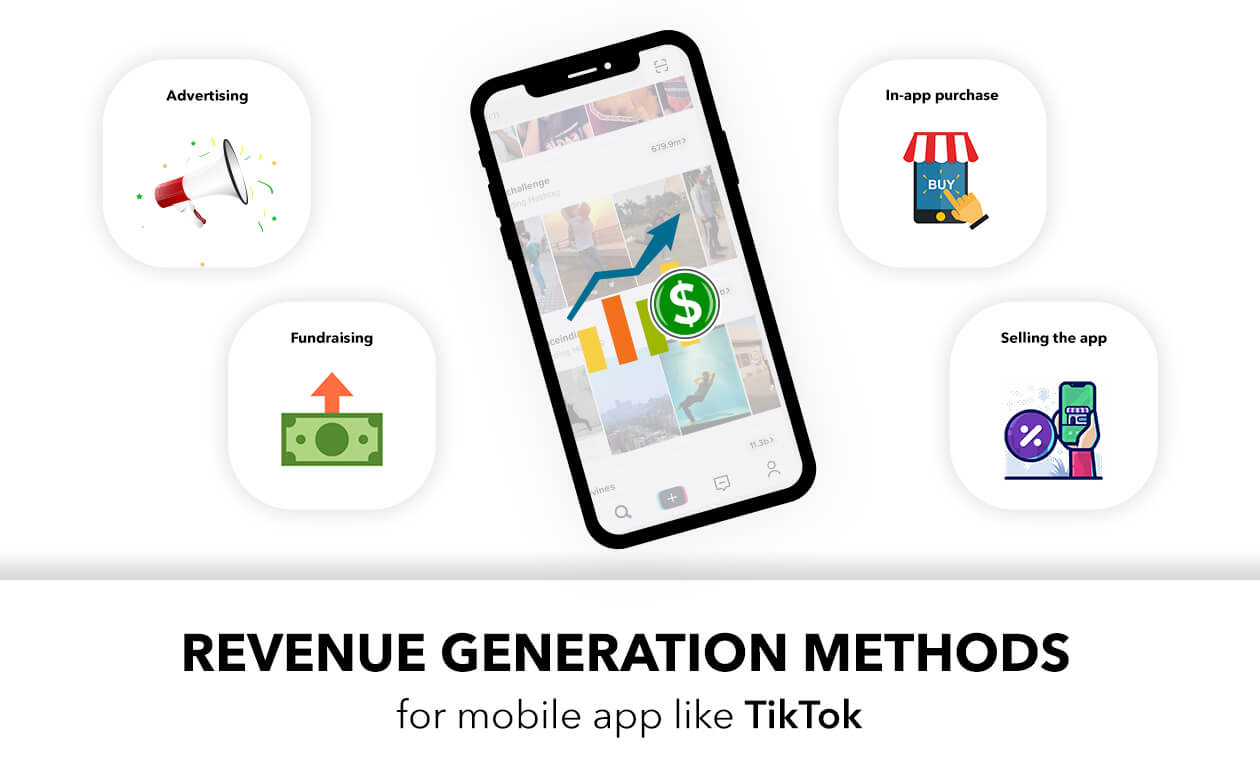 In-app purchase
Though TikTok and similar apps don't have this method for monetization, you can add this method to earn more revenues. In the in-app purchase, certain advanced features are accessible to users who pay for the premium version. If users like your app, they will happily pay for the premium version and unlock certain features.
Fundraising
TikTok, previously known as Mysical.ly has received funding from various investors. In this revenue path, investors invest money in your venture to make it more advanced and entertaining. You need to approach the professional investors and explain the app potential. If they love the app or an idea, they will surely invest in your app.
Selling the app
Yes, it is also a way to earn, however, one-time only. Once you have developed an app and it is popular among the target audience, you can meet entrepreneurs and firms and pitch them about the app and its revenue possibilities. However, you need to ensure that the app is gaining popularity and has an adequate number of active users. Entrepreneurs will conduct a thorough research first before buying the app. Non-performing apps will not be appreciated by businesses and entrepreneurs.
Advertising
If you don't want to sell the app and earn revenues, you can think about in-app advertisements. You can display advertisements for various companies and events and earn good revenues. Here too, select the ads as per various demographic and other factors. Advertising models are different such as Cost per Click and Cost per Install.

Things to consider while developing an app like TikTok and Dubsmash
Follow app store Guidelines
One of the obvious mistakes rookies do is that they end up making a carbon-copy of their competitors' apps. It is not a wise decision. Both main app stores- Apple App Store and Google Play Store have some rules to follow. Hire a dedicated app development company that can make a new, innovative and impressive app that serves the core purpose. Avoid cloning an app or developing an exactly similar app, it will take you nowhere.
Add unique features
When a user downloads your app, they are looking for something different that no other app is offering. A clone app of TikTok will not be able to entertain people for a longer period of time. Instead, add some unique features that no other similar apps have. Conduct competitive analysis and find out their loopholes and come up with a set of new features that can lure users. Check out reviews and testimonials apps have got and added specific features users are looking for.
Target a specific audience
Target a specific audience first. It will help to market the app easily. Choose a special category first and develop an app for those first to get the recognition that you need at an early stage of the app launch. You can target your users from a wider pool of talented individuals who are looking for a platform to showcase their talent. If they like the app, you will surely get more hits and traffic based on the innovative way they share their talents. You can diversify later and add more features too.
Location-based ideas
You are not in the position that you can cater to the whole world initially. Choose a specific location such as a city or a state or a country. It will get you more traffic as you have added location and culture based features. Once your app becomes the talk of the town, you can promote the app globally.
Make it simple
One of the fascinating things about TikTok is its simple and streamlined interface. Users love simple things rather than complicated interface with more clutters. Your app will be used by people who might not have solid technical knowledge. Build an app that can be understood and used by even common men too.
Features for an app like TikTok or Dubsmash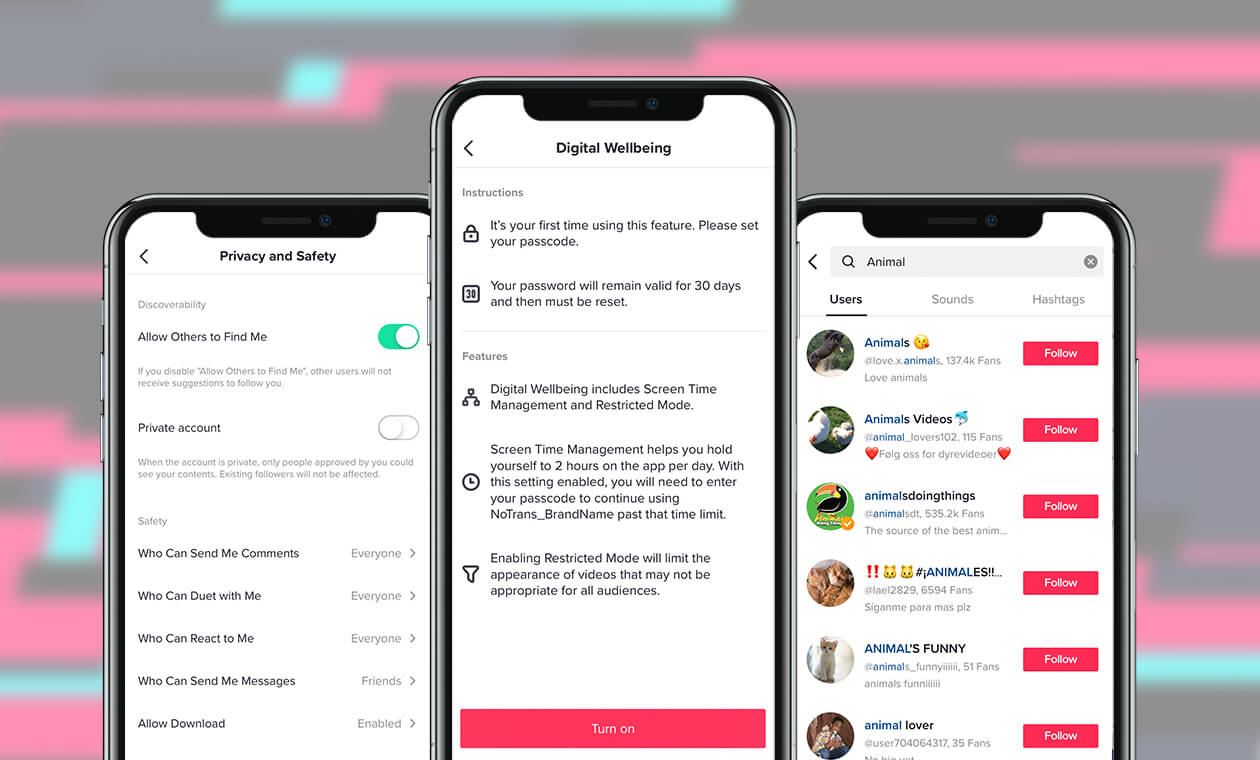 Users Mobile App (iOS & Android Application)
• Sign up/Sign in: Users can Sign Up/Sign In to the mobile app using their Email id/Phone number and password
• Home: Users can view feeds from various users that are registered in the mobile application, posts from people they are following on the homepage
• Search & Filter: Users can search for various users, hashtag and music audios in the mobile application
• Follow Users: Users can follow other registered users and view their videos created in the mobile app along with the details like the number of followers they have
• Find & Connect: Users can find their contacts on the mobile app and can connect with them to get regular updates about the posts that are uploaded by them
• Hashtag: Users can also follow hashtags in the mobile application and can view the videos posted with the same hashtag.
• Audio Files: Find audio of your choice from the vast audio library available in the mobile application
• Filter & Effects: Variety of effects & filters are available for the users to edit their recorded video contents
• AR filters: Ocean of augmented filters which are a life-like object placed as a filter on the video to be posted on the app platform.
• Like, Comment & Share: Users can like the videos posted by other users, comment on them and share them
• My Favorites: Mark hashtag, videos, audio and effect as a favorite to view it later within a few clicks
• Push notification: Receive push notification regarding new follower, new like & new comment on post or system related notification in the mobile app
Admin Panel (Backend Panel)
• Dashboard: View details regarding the number of posts done by a particular user, total followers of a particular profile, total followings for the profile, the number of likes received for the posts uploaded
• Manage Users: View list of all the users that are registered in the mobile application and view the posts that are done by them in detail along with the likes, comments  shares
• Manage reported posts: Admin can view/edit/manage various posts that are reported by other users for violating application's terms & conditions
• Comments/Replies Management: Admin can edit/delete the list of comments/replies on any post of any user if found inappropriate
• Reported User Management: Manage users who are reported by other on the platform for violating application guidelines
• Push Notification: Send push notification to the users regarding any news/offers.

API & Synchronization
• SMS Gateway: Integration of SMS API into the mobile application to send the SMS notification related to the posts/promotional offer
• Email: Integration of email API which will allow the system to send automated email for system related news
• Analytics: 3rd Party Analytics API to get the analytics as the filters used, user's total posts and number of liked received on any particular post and much more.
Some Add-on features:
• Social Sharing: Share the created content on the social media platform through the mobile application directly
• Privacy Settings: The privacy of the user is given a priority to the user where they can set the privacy for their profile and content uploaded
Payment Gateway:
The payment gateway will be integrated to buy some of the premium filters available in the application through coins that required to be purchased.
Know About:  How Payment Gateway Integration Plays a Crucial Role in Your Mobile App?
How much would it cost to develop an app like TikTok and Dubsmash?
It is a common question among startups and entrepreneurs. Everyone wants to know about the cost of making an app like TikTok, Funimate, Triller, and Vigo. Well, it depends on many factors. Some of the factors are platforms (Android and iOS or both), features and functionalities, resources availability, the total number of hours and cost per hour and whether you outsource the project or build it in-house.
An approximately cost of developing an app like TikTok and Dubsmash might be around $25,000 with simple and basic features and functionalities. If you want some more advanced features, the cost might go up to $40,000 to $60,000.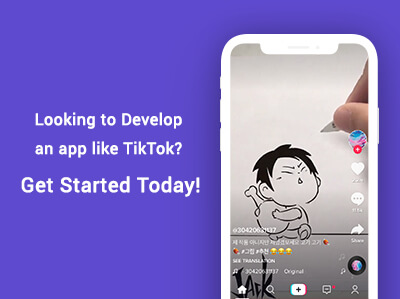 A team of developers
You need to hire best, talented app developers who can create an app from scratch. If you don't have an in-house team of developers, the best way is to hire a dedicated mobile app development company that has a promising portfolio and reputation in the market. Check out whether the company has accomplished such projects earlier or not. It is the team of developers who will make your app impressive and comprehensive. Ensure that you have the best team to rely on to get the best app as the outcome.
Conclusion
People love apps that entertain them. It is as simple as that. Presently, there are not many apps like TikTok, Triller and Dubsmash. It is the best time as there is less competition. In the nearest future, you can hit a jackpot by launching a social video sharing app. Hire the best mobile app development company to make an app development process like smooth sailing in the sea.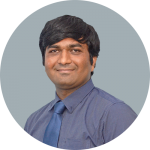 His admiration for app technology is boundless though! He writes widely researched articles about the app development methodologies, codes, technical project management skills, app trends, and technical events. Inventive mobile applications and Android app trends that inspire the maximum app users magnetize him deeply to offer his readers some remarkable articles.