7 Top Mobile App KPIs that worked in 2015
Without even knowing, there has been a sudden splurge of mobile apps in the market. Just some years back, competition across app stores was not much and the only important factor for app developers was to get their apps installed. Even this was considered as some achievement. However, times have changed now, the mobile apps development has increased by many folds, and the above activity in App Store is just considered as the beginning of a journey to taste long term success.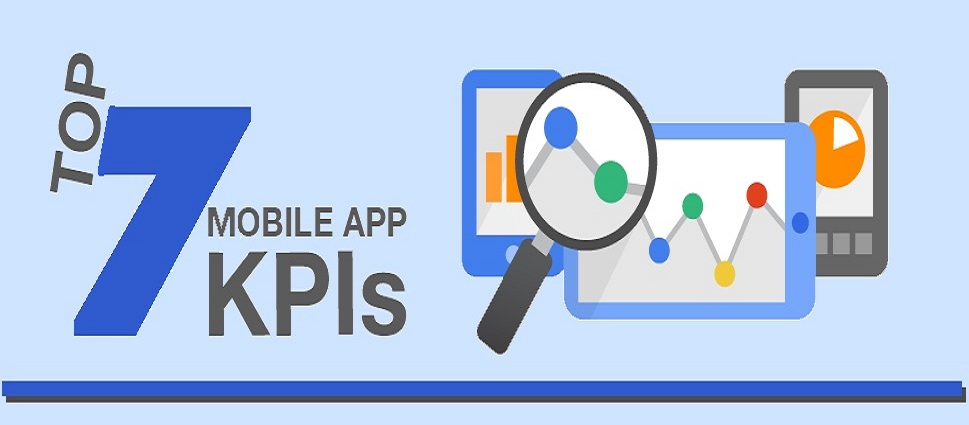 People install many apps every day; however, only a few of these apps stay on mobile phones for a long time, while others are just neglected or uninstalled after some time. All this has meant that developing an app that is customer-friendly and useful needs to be high on your agenda. Having said this, it does not mean that more downloads will ensure that your app is successful. Surprised? Well, this is a fact that will be cleared as you move ahead further while reading.
What is the metrics important for apps?
This question needs to be given prime importance. KPIs or Key Performance Indicators are aspects that you cannot ignore with regards to your app. Though these KPIs will differ for all, primarily there are some that are extremely necessary.
Again, as mentioned above, downloads cannot be the most important metric for proving an app success if it is not without context. Though the number of downloads forms the base for success, this does not actually indicate success.
So let us now see which are the metrics or KPIs that made their presence felt in the year 2015.
App indexing:


It (App indexing) allows you to deep link within apps. Googlebot can be allowed to index content in your app just as it is done for web pages. This allows Android users the facility of finding content in your app directly from the search results on Google.For example, if users are searching for some restaurant, movie, job or recipe to name a few, they can find relevant content on your app directly from the search results. Though this KPI is not new, major developments with regards to its capabilities ensured that scope has expanded for app developers. With Google announcing this KPI for iOS devices, developers rejoiced.

Organic user growth

Organic growth in relation to app installs cannot be ignored at any cost by businesses. This means that the new downloads which happen directly from some marketing campaign need to be given importance. You need to understand that if your organic users increase with time, this will prove extremely beneficial for the success of your app.

In the year 2015, webmasters gave importance to organic user growth. They started subtracting these organic users from the total users to come at a figure that suggested growth. This KPI proved advantageous for apps as it gave a clear picture of how new users came to download apps. This strategy along with other metrics was used profusely for gaining more and more users.

Friends and influencers:

Marketing via influencers or friends has gained significantly in the year 2015. This was largely due to the increasing use and dependence on social media. This method holds high potential for reaching out to your audience and increase awareness about your app.

Some important aspects that need consideration for successfully using this KPI is to first identify influencers and then correctly market your app to them for increasing loyalty amongst different communities. The process can lead to your friends or influencers becoming brand advocates for your app.

Download count:

Every time some user installs your mobile app on his or her phone, the counter for downloads increases. However, what you might miss here is that for people to download your app, they need to first know about its presence and then reach it on Google Play or App Store. What this means is that your efforts to increase download counter will depend on how well you market your app.

In 2015, app owners realized this aspect and made efforts to increase their download counter by initiating correct marketing methods to pull in traffic. These initiatives worked well for those who were vibrant in their efforts.

Active users:

Now that the download counter aspect is clear, it needs to be understood that though you can compel users to download your app, the important thing is to ensure that your app is used regularly. Remember that active users are the key for a successful app.

So if you expect people to keep on using your app, they will have to like it in the first place. There are many apps that made their mark felt in the year 2015 with regards to active users. This was possible by understanding user behavior and how the app can be made engaging to convert usual users to active ones.

Social media hype:

For people who have their apps made content centric, purchases happening in-app will not be their only KPI. Such apps will also need to monitor other aspects. Customers using mobiles are seen connecting apps with social accounts. What this means is that social sharing will indicate their interest in whatever content you share or deliver via your app is according to their liking.

Social media has always been a powerful force to reckon with for promotional endeavors. The year 2015 saw app owners using social platforms more robustly to increase their trustful communities.

Deferred deep linking:

App owners were already aware of the power of deep linking. However, this tool was useful only if the app was already present on the device of users. The deep links directed visitors to some pages in the mobile app; if the user had that app installed already.In the year 2015, webmasters found the process of deferred deep linking that helped to send visitors to pages that they actually intend to view directly. This increased their experience of using apps as users found the exact content that had initially sparked their interest in downloading apps.
This completes the list of 7 KPIs that worked perfectly for many apps in the year 2015. So next time you intend to use your app's analytics, ensure that you are aware of these KPIs and then focus on them to find success. Remember that tracking data is important; however, ensuring that action is taken on insights received is what will be required.
If you are confused and need more insights about using KPIs, connect with us HERE. We will guide you in the process.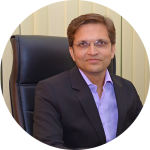 With in-depth knowledge in International Business Management and Information Technology, he can effectively craft business enhancement strategies and can skillfully untangle technical complexities. Writing about the new age technology and sharing his thoughts on the continuously evolving business trends keep him content.