10 Highly recommended attributes dignifying UI and UX designer
If channelized in a proper manner, human resource is arguably the most important resource of a company. Because if you have a good team of talented individuals working on a project at a time, you can work efficiently and thereby reduces costs while submitting the project to the client before the deadline. When it comes to the process of app development, you need to hire several individuals or a mobile app development company who has expertise in all areas of app development process.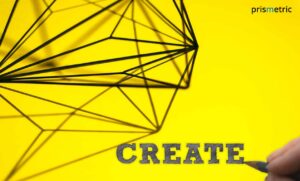 You can add several different functionalities and features to your mobile app, but unless and until it is aesthetically appealing with easy to use features, it is tough to find a good audience. You need to lay an equal emphasis on your app's UI (User Interface) and UX (User Experience) to ensure good user acquisition and retention.
Make sure you focus on these ten attributes in the while employing UI and UX for a mobile app.
UI attributes that matter for a Mobile App
1. Solution-Oriented Thinking
It is easy to create a cluttered and unorganized interface. However, it is difficult to simplify the interface and arrange it subtly. When you consider a UI designer for your app, you must ensure that he/she operates in a manner to solve major issues involved with the source code of the application. He/she should have the talent to tackle problems put forward by the users for the UI during the beta testing phase of the application.
2. Expertise in Creating Models
While it is important to keep an unwavering focus on one's target, a UI design expert should be flexible enough to give you several options for the mobile app's UI. Make sure that employ a designer who can explain his/her idea in a simplified manner by presenting different models. The expert should be flexible and not create a monotonous scheme of UI that is known to turn away users.
3. Fair idea of User Needs
The most crucial skill of a UI designer is his/her ability to think from the users' perspective. The designer should understand user needs and design a UI according to those needs. A good UI designer can easily judge the app's flow and remove any unnecessary functionality of the app for further updates. A fair amount of app UI development experience allows a UI designer to easily distinguish between the necessary and unnecessary features of the app UI.
4. Market Analysis and Research
To understand the user needs, the UI designer should have a fair amount of experience in the field to conduct market research (if need be) and assess the app's competition. You do not want your application to fail miserably as soon as it launches, because you underestimated your competitors.
5. Experience with Optimization
App optimization rests a lot over the UI design of the application. If your UI designer is familiar with application optimization techniques, he/she can easily give priority to the most important app features allowing increased user retention.
For example, the primary feature of WhatsApp is providing a chat service while the secondary features are Video calling and Voice calling. A good UI designer will understand this fact and hence place the chat window as the main window of the app rather than the calling/status page.
UX attributes that matter for a Mobile App
1. Marketing-Oriented Thinking
The primary purpose of UX design is to make your app look aesthetically appealing. A great looking mobile app needs less marketing over an app with a mediocre graphical interface. Your UX development expert should prioritize marketing and aesthetics over optimization to allow a large user acquisition.
A good example of marketing-oriented thinking is how Clash of Clans developers created several videos and competitions to attract a large audience to the game.
2. Expertise in Presentations
An expert UX designer is usually a master at making playful and interactive presentations that serve a dual purpose. The first purpose that a good presentation serves is attracting the users and displaying the most important features of the app. The second purpose that it serves is answering the users' queries. With an expert UX designer, you can easily create attractive advertisements and focus on marketing smartly without investing a lot of the allocated finance into it.
3. Creative Thinking and Originality of Ideas
Nobody wants their mobile app to fall into the copycat category after investing a lot of money on the UI and UX design. Therefore, you need to employ individuals with a good imagination and can capture it in the form of graphical/picturesque forms for great marketing. Creative thinking also helps in the development of optimized content for your application which in turn helps in user acquisition. Also try and include the trending technologies such as Augmented Reality and Virtual Reality to enhance the user experience.
4. Inspired Originality
A great UX designer can not only design a user experience based on original ideas but can also search for inspiration in competitive applications. He/she is well versed in the field of inspired originality that allows him/her to salvage the competitive applications for useful UX features and inculcate them into your app without directly copying them. The UX designer can compete against strong apps by using their strongest features against them.
A good example of inspired originality is how Instagram and Facebook adopted the stories feature that was first seen in Snapchat.
5. Experience with Softwares
A good UX designer is well-versed with a variety of designing software like Adobe Photoshop, Illustrator, etc. This allows him/her to channelize his/her thoughts and ideas into aesthetically appealing graphical images. 3D modeling skills are required in several applications that offer a VR environment for the user. A certification in a variety of software will help you in employing the most suitable candidate for the job.
Final Words:
UX and UI designers' form an important part of the mobile app development process and therefore it is essential to employ an expert at this positions. Therefore, the companies should always look and keep segregating their talent resources based on what they excel at and find the perfect people in the arsenal that compile the majority of the required qualities and talent.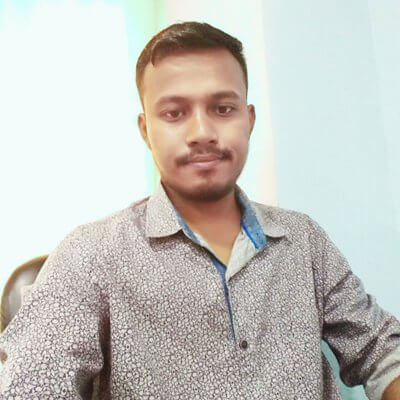 Optimization in any form is beneficial, he believes. With the heart of an analyst, he has a keen eye on the terms that will actually sell. The deeper he researches the better the output will be, he reveals. While optimizing websites, he spends ample time in blogging his thoughts about interesting tech stories, strategies, and technologies. He eliminates his inferences but includes the facts to nourish his readers with information.