A Walkthrough of Android Wear 2.0 – Some Coolest New Features You Should Know
Amongst some of the biggest announcements made at Google's 2-day I/O Developer Conference, which was held from May 18th to 20th this year, Android Wear 2.0 was a showstopper among the futuristic gadgets section. It is the first major upgrade the Android Wearable OS has received since its first release back in the year 2014. So, are you excited to get a sneak peek into Google's latest OS overhaul for Android Wear ecosystem? Just read on all you need to know about Android Wear 2.0.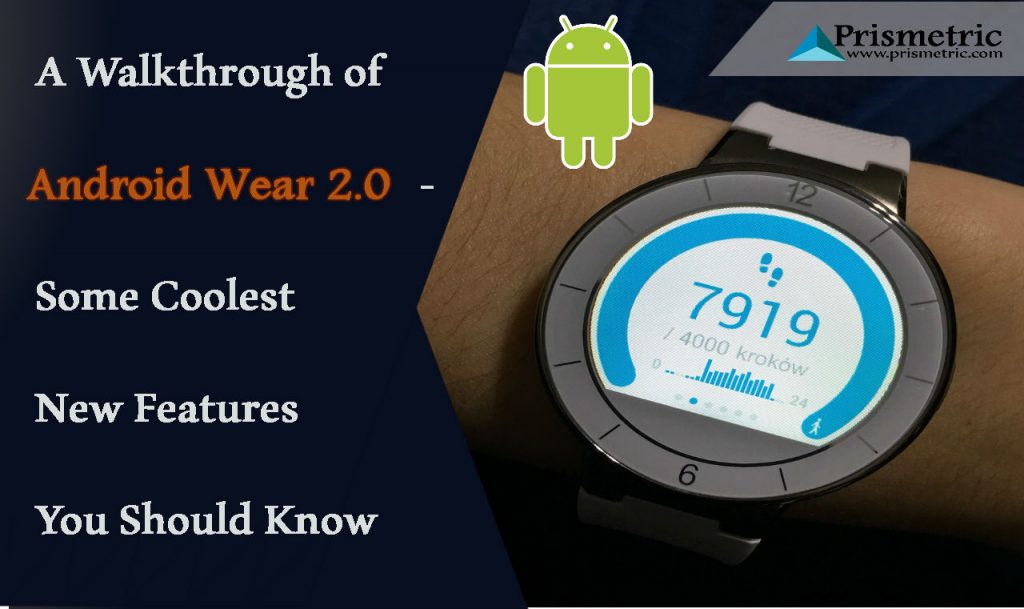 'Complications'
Android Wear 2.0 lets you change the watch face and even customize it using its newly added watch face widgets called 'Complications' by Google. The search engine giant is mainly aiming to make its wearable faces more useful and more fun.
If you have used this feature in Apple's Smartwatch, you probably know how 'Complications' works. In Android Wear version 2.0, this new feature will allow you to put specific functionality from a third party app on the watch face.
With this latest roll out of android wear version, you will be able to add a widget in your watch to show you calendar reminders, latest notes, keep you updated for latest stock information right on your wrist and do a lot more. Simply tap on the widget and you will be redirected to the app screen from the home screen of your wrist wearable in no time.
Standalone apps
This is a major update for the ecosystem of Android wearables. With the public release of android wear version 2.0 later this year, you will not need your mobile phone in close proximity to use the apps on your wearable. Android Wearable devices now feature standalone apps that leverage multi-APK delivery method to send and receive data from your phone using Wi-Fi, Bluetooth or cellular network.
Simply put, now your android watch can run apps independently. This update makes android watches more viable choice for iPhone owners as they can download third party apps directly on the wearable. Your Android watch can now act as a pretty useful standalone device which need not be paired to the phone all the time.
"If you're an iPhone user you can still get those third-party apps running on your watch.", says Jeff Chang, Android Wear Product Manager at Google Inc in one of his recent interviews with Mashable.
New Notifications and Messaging
There is a huge design upgrade in the notification cards and messaging area. Different background colors will be used to distinguish the notifications from different apps of your smart watch. A scroll bar is added so you can also keep count on the total number of notifications. If you get notification or a message from a saved contact, you will not see their profile image covering the entire watch face area instead you will see a tiny thumbnail at the top.
Responding to notifications and messages is also made easier and faster. For notifications, you just need to swipe left to choose action. If you swipe left again, you will find some more options. If you tap on a notification, it will trigger the default primary action. Swiping up from the bottom will get you other options to communicate.
Meaning, if you tap on a message, it will get you to the reply screen triggering the primary action. And, if you swipe up, you will see more options like making a call to the contact, etc. For replying to messages, you aren't just restricted to using voice feature. Google has now added a keyboard in its latest wearable OS version release.
Certainly the small screen size of wearable devices make it a bit difficult to use virtual keyboard, but given some practice we can get hands on it. It is mainly useful when you need to respond to messages without making any noise. Still, if you don't want to type, you can long press on the keyboard and convert it to a handwriting mode.
Material Design-Friendly UI
Android wear 2.0 comes with a completely revamped UI. The UI design is material design-friendly. It has a dark color scheme which makes watch face screen look more convenient to interact with. The dark color theme makes the content in the wearable more readable. Swipe down from the top and you will see all the toggles on the same screen.
Tap on the crown and you will see a list of all apps installed on your smart watch or wearable. When you scroll up and down, you will like the way the apps move alongside the curve of the watch. This looks great on a round dial smart watch.
Improved Fitness Tracking
Google seems keen on making its wearable popular amongst fitness enthusiasts. The company has embraced a new feature in Google Fit, known as automatic activity recognition, in Android Wear 2.0. Your android watch will now automatically open relevant apps when you are walking, running, cycling or doing some physical exercise like Push-ups.
Here relevant apps also include music apps like Spotify. You can enjoy working out while hearing your favorite playlist in your watch itself. If your watch has a cellular connection, you will not need to carry your phone to stream music while running.
What's more, Google Fit framework in your Android wearable now allows third party fitness app exchange data with each other. Meaning, you can see one fitness app data into another app right on your watch face. So, you can quickly check how many calories you burned last week with an app and then see how many consumed with another app. This way, you can trace your fitness progress more effectively. Google has made your timepiece smarter!
Also Read: A peek in to the future of Wearable Apps
Final Words
So, these are some most promising and potential features rolled out by Google in its latest Android Wearable version. Google's Android wear development team has made UI more intuitive, made the watch faces more useful, brought more options in messaging and addressed the third party apps' support for iPhone owners. In short, Android 2.0 is a big leap of the company in the wearable market.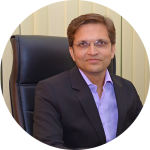 With in-depth knowledge in International Business Management and Information Technology, he can effectively craft business enhancement strategies and can skillfully untangle technical complexities. Writing about the new age technology and sharing his thoughts on the continuously evolving business trends keep him content.