TopDevelopers.co lists Prismetric as a Top Mobile App Development Company in USA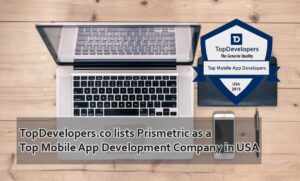 Recently, one of the top-notch IT service providers' directories, TopDevelopers.co in a Press Release announced a list of best mobile app development companies in USA and Prismetric has been listed among elite app service providers. It is a moment of sheer pride and gratification for the Prismetric family. The US is widely known as the hub of leading IT service providers and more specifically mobile app development market and ranking among the top mobile application developers is itself an honor. It clearly represents the famous quote that we as a team strongly believe in- There is no alternative to hard work and dedication. 
It gives us the immense honor to earn a place among the leading mobile app developers in USA. TopDevelopers.co always makes sure to help find the most efficient service providers for their seekers and this come at a time when app development has become one of the highly recommended business facets today.
About TopDevelopers.co
TopDevelopers.co is a renowned name to reach out to when you are looking for reliable and reputed professional partners for mobile app developers, digital marketers, web developers, UI/UX designers, eCommerce developers, Big Data and other managed IT service professionals. It serves as a platform to find the best talent for your business requirements. It has carved a niche for itself by offering an all-in-one platform for IT and digital marketing service provider seekers.
With smooth and streamlined navigation and exceptionally well-designed user interface, TopDevelopers.co makes it very easy for users to find best IT service providers for various categories. In a short span of time, TopDevelopers has become a popular name in the community, being a comprehensive, one-stop solution to find professional IT service providers.
Prismetric- A perfect blend of quality, skills, and professionalism
Prismetric is a premium mobile app, web, and software development company with years of experience and project completions at its side. We have successfully accomplished complex projects in the domains of mobile app development, web development, and mobile game development. We have now also started offering Big Data Analytic services and custom SAP development services. We are well-equipped with the latest technologies and tools and have superior infrastructure and resources to address complex business needs.
Our skillful developers strive for new challenges to test their abilities and expertise in the respective domains and an experienced team of dedicated app developers who always stay updated with the latest app development trends and technology to give a competitive edge to our clients. This particular unique quality has helped us to gain a leading position in the US app development market.
Since our inception, we ensure that our clients' business purposes get solved with end-to-end technological solutions we offer. We also offer maintenance and support services after-deployment to ensure that our clients keep enjoying high-quality solutions without any hesitations and hindrances.
Upon request, Topdevelopers.co revealed that there were numerous parameters taken into consideration such as business niches and platforms served by the companies, unique development modes, timely deployments and many more. Certainly, Prismetric excels in each department mentioned above and as a result, has earned a place among the top mobile app developers in the USA.
Mr. Ashish Parmar, the CEO of Prismetric is a visionary leader who has painted the roadmap of success with his innovative ideas and out-of-the-box leadership tactics. He is an actual trendsetter who explores new ideas and methodologies to serve the clients in a better manner. You can read out an interview to know about his mission and vision more. Such listing provides us the encouragement to keep implying innovative ideas, knowledge, and curiosity in learning new technical advancements in app development and work to uplift Prismetric as a renowned service provider in the industry.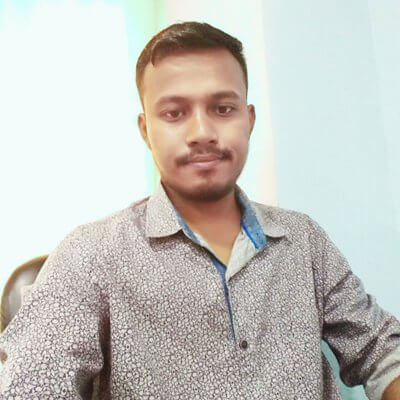 Optimization in any form is beneficial, he believes. With the heart of an analyst, he has a keen eye on the terms that will actually sell. The deeper he researches the better the output will be, he reveals. While optimizing websites, he spends ample time in blogging his thoughts about interesting tech stories, strategies, and technologies. He eliminates his inferences but includes the facts to nourish his readers with information.