The Endless Adventure & Fun Begins! We Bring You Steps-Climber Game, Sticky Jump
The wait is over! We have launched our first ever in-house mobile game and it's running successfully. Until this time, we used to be in the client's shoes, but now we serve the twin role of conceptualizing a game idea and developing on it. The game is already making ruffles in the arcade game category!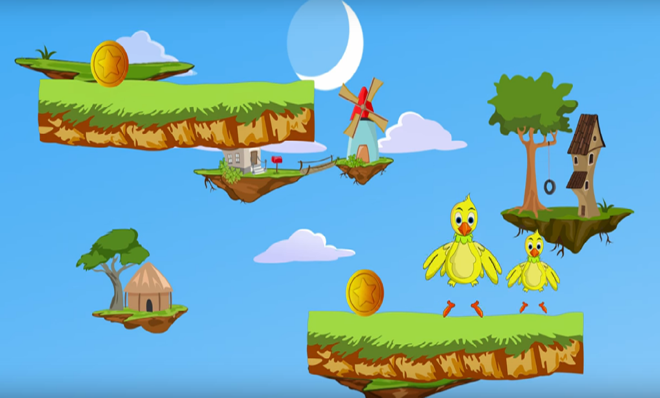 The beginning of the rise
The launch of Sticky Jump is a proud beginning of fun, adventurous and entertaining games from the House of Prismetric Technologies. Our team has poured in their love for games and crafted it with their experience gained while working with us as mobile game development experts.
Concept and game play are deciding factors for the success of any game. Therefore, our team has packaged an enjoyable jumping game that is a mashup of diverse territorial landscapes with cute baby animals and birds that are naturally a habitat of a very different topography.
Sticky Jump lets you play with adorable baby penguin in plush green land, with sweet camel in ice land with snow dunes and more… The game experience is complexly amazing, while it gets even more challenging as you jump-up one by one in each game level…
Aww yee… Come on, get your hands on Sticky Jump!
No matter you have whichever Android phone, you can get on to playing Sticky Jump from Google Play. Download the game and let the fun-filled adventure begin!
Just as you start to think of it as just another kill-time game, we have a twist in the game play. Once you choose the game character and the World you want to be in, you'll see a twin pair of your chosen game character.
The fun part is to keep two pandas (or your chosen character) together. Just when you thought you got the knack of playing the game, whoa! watch out, you could be knocked down by raining balls and bouncing boulders.
But you have a chance to play it smart. Look out for where the warning sign appears, because that's where the next trouble is going to come from. Watch carefully, as they'll be gone in a blink.
The game is easy to play and we'are sure you'll love all the adorable game characters our team brings for you. The initial response is awesome and we are sure it's only going up from here. This is just the beginning!
Now it's over to you…
We'd love to hear from you all about what you like in Sticky Jump, which game character is your favorite, whether it's the deer, pretty black cat, fierce lion or leopard, mischievous money, or the beautiful green parrot. Your achievements in this game earns you coins and win gifts. So, go play and get reward points. And yes, don't forget to keep checking your leader board.