Prismetric named among 'Clutch 1000' top IT Service Providers across the Globe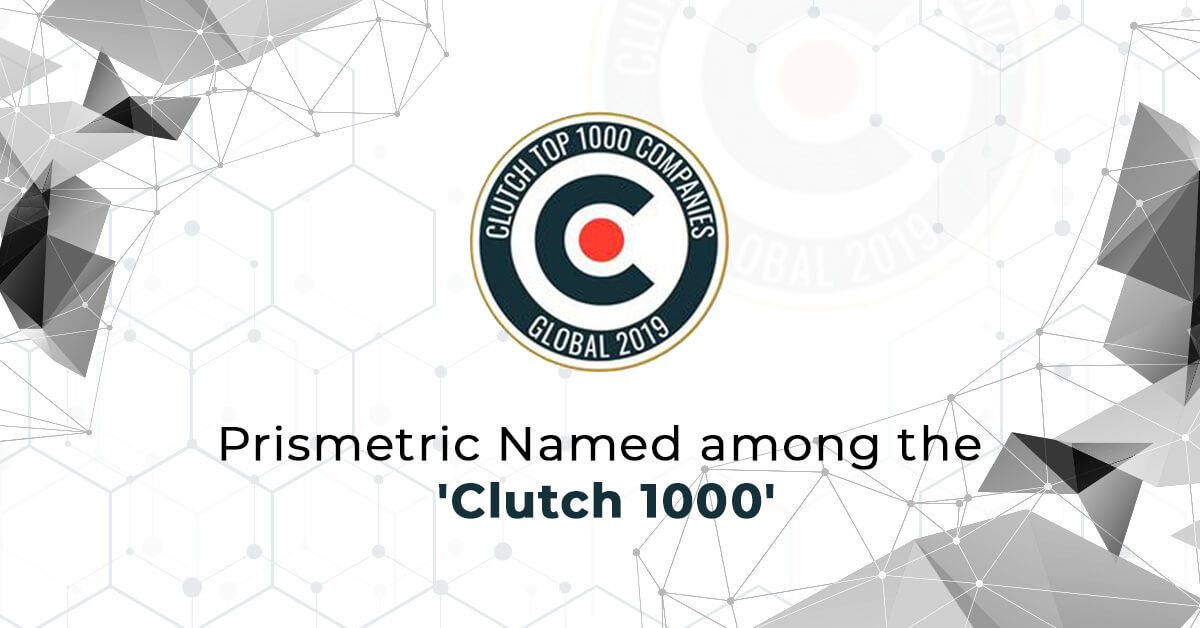 With client bases in the US, UK, Canada, Australia, Europe, South Africa, and UAE, Prismetric is a global leader in development solutions. The team of 60+ developers at Prismetric is highly skilled in providing technology solutions to fit every client's individual needs. We are thrilled to announce that in a press release, Prismetric has featured in the coveted "Clutch 1000" list, which is a list containing the top 1000 IT service providers of the world.
Since its founding in 2013, Clutch has become leading ratings and reviews platform dedicated to B2B companies. By featuring industry leaders from around the world, prospective buyers are able to make informed decisions on their B2B partners. On each company profile, verified client reviews and a Clutch rating are featured.
And being adjudged as a leading mobile app development company by Clutch is a proud moment for us. This has been possible because of the constant efforts we have put in to ensure that we cater only the best to our clients.
Check out one of our recent reviews from a client below.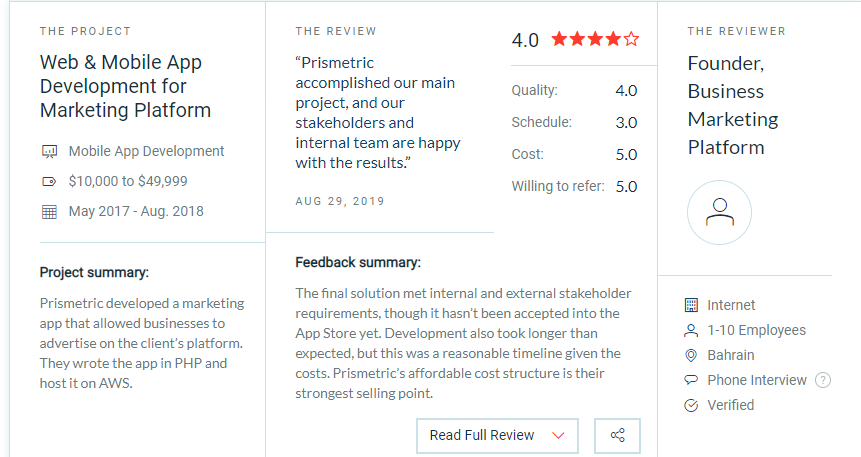 Our constant commitment towards quality has enabled us to become an ISO 9001:2015 organization within a short period since our inception. Apart from mobile app development, our specialties include SAP consulting services and big data services. We have also proven our expertise in providing end-to-end services for web development, IoT, Game development and Blockchain development to name a few. We have developed solutions for a wide variety of industries ranging from e-commerce, health, and wellness, social networking, health, and fashion. It is our pleasure that we have more than 500 satisfied clients all over the world.
The Manifest and Visual Objects, sister sites of Clutch, also feature us on their unique platform. Manifest operates in a similar manner to a business blog by featuring market insights as well as ranking top IT firms like Prismetric. On Visual Objects, buyers can search through services of creative firms by viewing portfolios of their past work.
Our entire team is thrilled to be featured on the Clutch 1000 List. With over 160,000 firms listed on Clutch, it is an achievement to be named among the top 1%. If your business is looking for a new development partner, check us out today!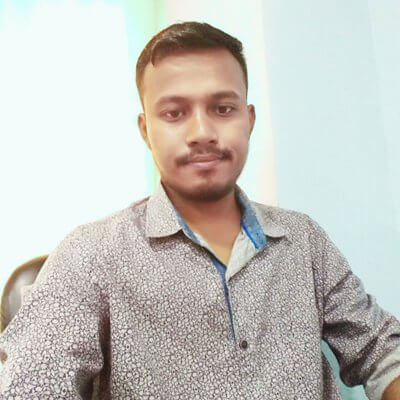 Optimization in any form is beneficial, he believes. With the heart of an analyst, he has a keen eye on the terms that will actually sell. The deeper he researches the better the output will be, he reveals. While optimizing websites, he spends ample time in blogging his thoughts about interesting tech stories, strategies, and technologies. He eliminates his inferences but includes the facts to nourish his readers with information.