Prismetric listed among top Flutter developers by TopDevelopers.co – Another feat achieved!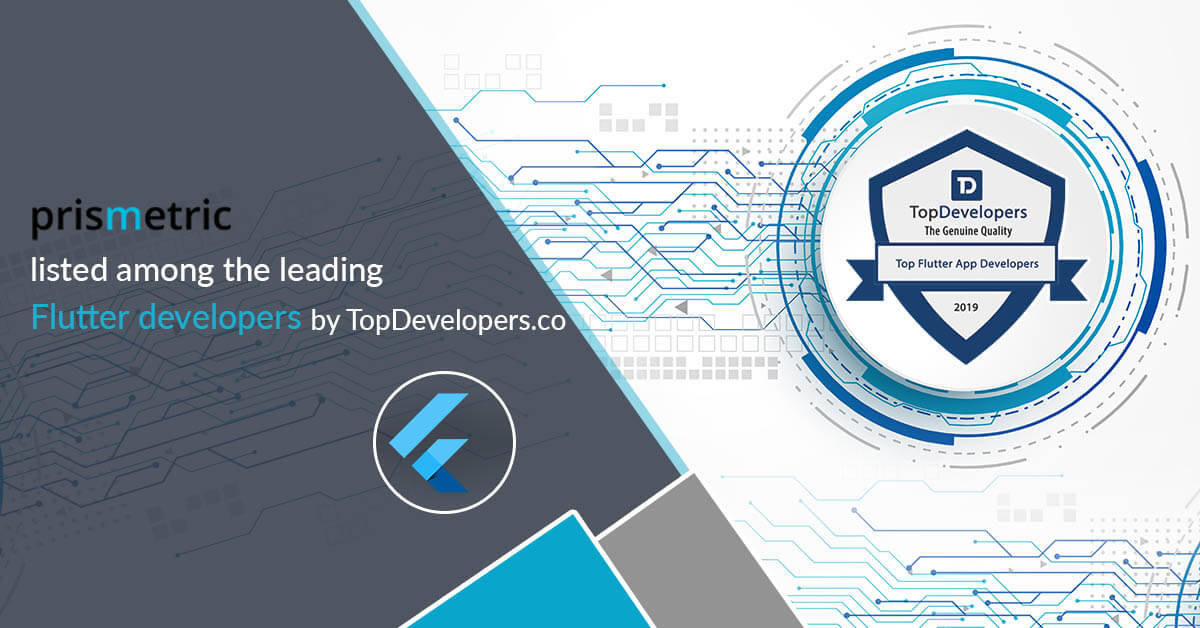 We did it again! In a recent press release listing renowned Flutter app development companies, TopDevelopers.co, a well-respected directory of IT service-providing firms, has Prismetric in a virtuoso position in the list.
The ever-increasing fame of Flutter
Flutter has revolutionized the app development industry. This SDK, developed by Google, has truly proved to be a tectonic shift in the way developers will now be able to build apps. Flutter is based on DART, which is an object-oriented programming language developed by Google. DART is what gives Flutter its efficiency and speed. Flutter provides pixel-level control to UI/UX designers; the testing time is also substantially reduced in Flutter. Thereby, the cost of app development has also reduced with the onset of Flutter. All these features have led to the unprecedented popularity of Flutter app development. Apps from various industry sectors like entertainment, finance, education, sport, lifestyle, travel, and e-commerce have been successfully developed in Flutter. We at Prismetric have mastered the art of app development with Flutter, wherein our expert developers and designers have become adept at the art.
Prismetric as an efficient App Development Company
We have a strong work culture which promotes innovation and thus helps us in staying at the forefront of mobile app development ecosystem.
Mobile app development is a field which is in a constant state of flux. Evolving with upcoming technologies is not an advantage but a necessity. Be it Flutter or any other new technology, we at Prismetric have always been quick in adapting it, so that our valued customers get the best benefits of emerging technologies.
Prismetric was established with a vision of providing cutting edge web solutions to the world. Prismetric has emerged to be a formidable force in delivering complex technical solutions to its valued clients. We have offices in India, USA, and Brazil, which helps us in connecting with clients on a global scale.
We have more than a decade of experience and have served more than 500 clients across 25+ countries across the world. We have completed 1000+ projects in the course of our work, and have thus garnered invaluable experience in the process.
Prismetric to the core is a custom mobile app development company, and apart from being expert flutter developers we provide a wide array of services that include Web development, IoT app development, Blockchain development, Big data, and wearable app development.
We have worked with a diverse set of industries; this has enriched us in terms of work experience. This fact is well reflected in our portfolio. We have worked with e-commerce, immigration, taxi aggregators, gifting, healthcare, entertainment, luxury apparels to name a few. Working with such a diverse set of clients has expanded our understanding of different industries and has helped us in serving our clients in a better manner. "The result shall come if the process is correct", we at Prismetric have always believed in this motto.
Do check out Prismetric's profile on TopDevelopers.co, it provides a good insight into why we are ranked as a top IT solution provider. The attitude of the team at TopDevelopers.co was professional, and they helped us a lot in the entire process.
Who is TopDevelopers.co?
TopDevelopers.co is a directory service provider of IT companies. The analysts at TopDevelopers.co take a neutral approach in reviewing the companies. They have a well-structured process of analyzing the companies based on various critical performance parameters. The process is rigorous, ensuring that only the most competitive and professional firms pass through their stringent parameters. The result is a pool of companies, on which you can bank on for your next IT project.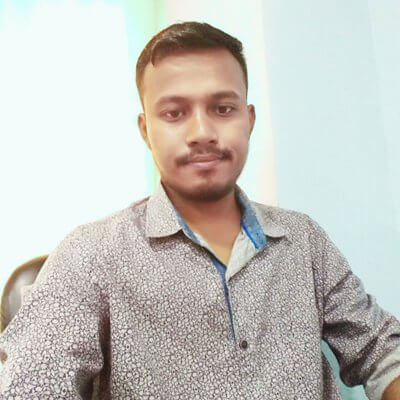 Optimization in any form is beneficial, he believes. With the heart of an analyst, he has a keen eye on the terms that will actually sell. The deeper he researches the better the output will be, he reveals. While optimizing websites, he spends ample time in blogging his thoughts about interesting tech stories, strategies, and technologies. He eliminates his inferences but includes the facts to nourish his readers with information.