Prismetric becomes a Clutch Global Award Winner and a Top B2B Company in 2020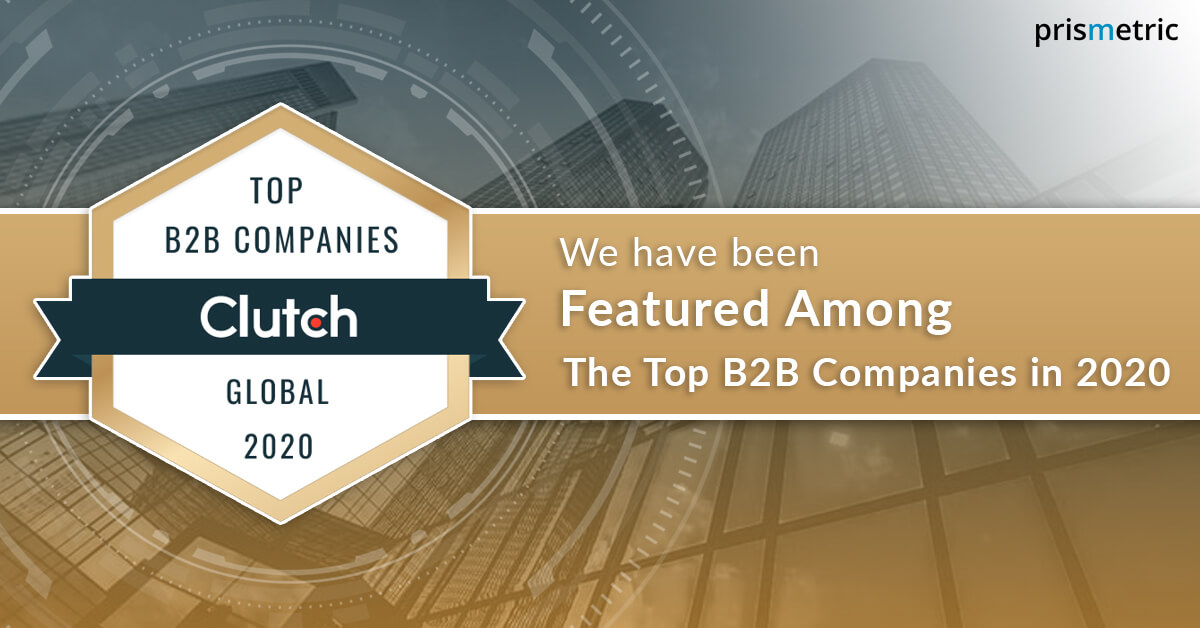 With more and more users finding connectivity with handheld devices, mobile app development is quickly becoming the most prominent form of digital engagement. Consumers are engaging with businesses on the go. Whether it'd be running a company, talking with loved ones, or simply doing leisurely activities, the mobile platform is finding its way to having an essential role in business with respect to the latest app development trends.
As a company of developers, Prismetric knows the boundless possibilities and convenience mobile app development can bring to one's operations. We offer innovative web and mobile app development solutions for your business across all handheld devices and related platforms to ensure your business achieves a competitive edge.
But today is a truly momentous occasion. We're proud to announce that Prismetric has just been named a 2020 Clutch leader in mobile app development. This is all thanks to our wonderful clients who made the extra effort in writing positive words of recommendation on our Clutch profile. This prestigious recognition would not have been possible without their recognition and support.
Clutch is hugely respected within the B2B space for connecting small, mid-market, and enterprise businesses with service providers that fit their needs.
One of the reviews that got us this award is from a grocery delivery service business. They gave us 5-stars for the ongoing development of their own mobile app. This is what they said: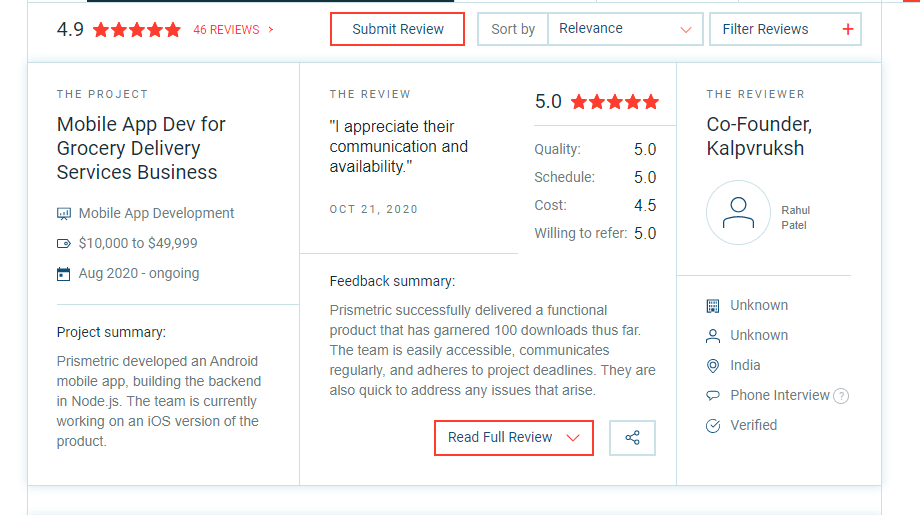 Nothing is more important to us than the success of our clients. Our purpose depends on them reaching their goals and growth. But today, they returned the favor and showed us their appreciation in the form of this Clutch 1000 Global Award.
I think I speak for the rest of the Prismetric team when I say that our client's respect is more valuable than anything else. Once again, we would like to thank our clients for getting us this far. Let's make 2021 an even more fruitful year!
To know more about the projects and the type of development that we have undertaken visit our portfolio for a better insight.
Want to know how mobile app development can improve your business? Talk to us now and we'll provide you with all the details! Check out our Clutch profile. If you're curious about the rest of the review.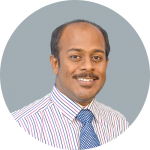 The world is now very much compact, we call it Global Village as a result of digitization and this impresses him! He likes to explore the nooks and corners of the incessantly modernizing world and marvel technologies. His passion for digital trends taught him the knack of reaching the huge digital mass to find business opportunities instantly. He writes articles about digital, technical and marketing tactics for business enhancements.