How to Build A Profitable Business With iPad App Development
Tablets are fast rising in popularity and undoubtedly the apple's slate, iPad, is leading the market. Whether you need to browse through some latest news, play a fun game to feel relaxed, read some good health or fashion tips, browse your social media profiles or go shopping online, there is an iPad app for virtually anything. In iPad apps, users can easily view high-resolution images and videos without squinting their eyes.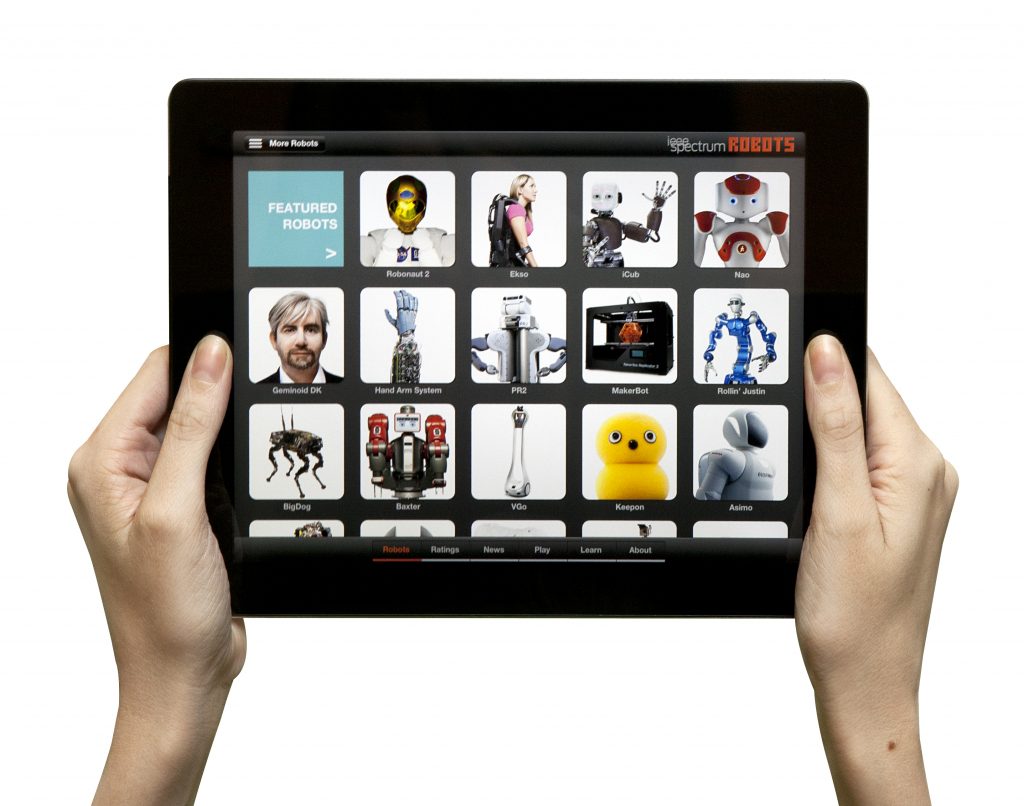 Small businesses can also leverage from the ubiquitous presence of iPad devices and rage of iPad app development. Building an iPad app of own can turn out to be a great marketing arsenal of your business. Wondering how? Continue reading.
To sell your products or services in an engaging way
Do you use mobile phones for online shopping? Likely, a number of users use iPads to ease their navigation through multiple web-based stores and add more fun to their shopping experience. Just pay a visit to the app store and you will see a number of e-commerce apps exclusively built for iPad and iPhone devices.
If you already have a retail store and seeking your presence in the modern world of in-app commerce, find the right iPad app development India based company. An experienced iPad development company from India can ensure unique and user-friendly iPad app in your budget.
Build a large fan-base by offering interesting Media for FREE
Yes, free stuff is most saleable content. Make sure the iPad app you are planning to build walk an extra mile and provide the users with some cool free stuff besides your main products or services. This free stuff can be anything in the line of blogs, videos or any other interesting content.
For example, if you are planning to launch a booking app for your salon, you can share some hairstyle, makeup and other beauty tips to attract and engage users. This approach will get you an edge over the market competition.
Keep your prospects and existing customers aware of your business events, news and updates
You can also make use of the 'push notification' feature of iPad devices. For example, if you have a sports category iPad app, you can set a feature that automatically pop up as a notification on users' handsets whenever a new schedule or event is posted in the app.
Those with e-commerce apps can use this feature to update their users about discounts, sales and exclusive offers. The iPad app developers can also embrace a calendar as well as a map within the app. Location-based sharing apps are trending the app store these days.
Share your story, skills or expertise
You can also create a business app that can showcase your services, expertise and achievements. You can also integrate social media pages to your business app to stay connected with existing customers, partners and prospects.
As we know, iPads are a bit larger in size than your mobile phones and thus offer improved web browsing experience. So, your website will almost look similar on iPad as it looks on the desktop. And here is when you can make the most of your iPad app. You can link one of your website pages to your iPad app and save the development cost of a mobile responsive website.
There are numerous ways businesses can use iPad app development for their commercial gains and accomplishments. Find a professional iPad application development company India to learn more about how building an iPad can help your business boost ROI.