A Glimpse into 2014 For iPhone App Owners
Undeniably, 2014 has seemed to be a breakthrough year for businesses and companies engrossed by iOS development. The year sees a plethora of big launches, success tales and announces, and there are still a few days left for this year to end! As anticipated, Apple Inc. has continued its efforts of sustaining the iPhone as the most inspiring model for modern software technology amongst entrepreneurs worldwide.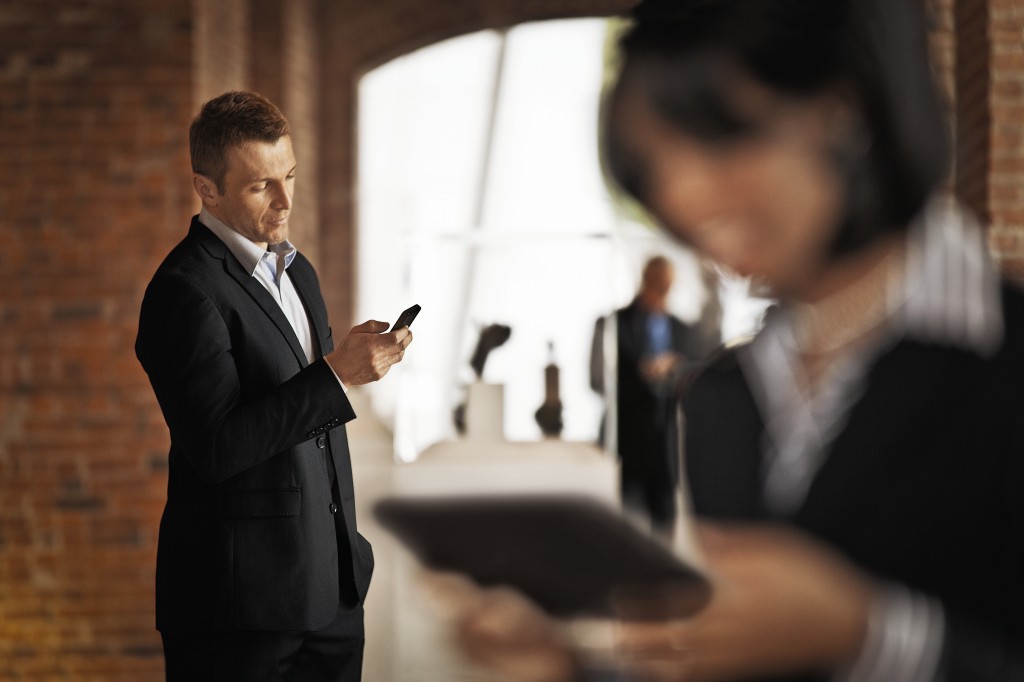 The launch of iOS 8
Not so much for the users, but certainly iOS 8 is a valuable addition for iPhone app developers. Yes, it has brought in many new alternatives for businesses to leverage the iOS platform; TouchID (that let users connect to the third party apps), HealthKit (amongst many additions to the SDK), HomeKit, Swift programming language, custom keyboards, notification widgets, Metal, and Continuity are to name a few.
The latest version of iOS has added many other design and development opportunities to the already amazing iOS development platform. The true potential and success of iPhone driven by the app market. iPhone apps are playing a crucial role in taking the iOS platform to the next milestone. And thus, it's a great news that Apple has released a developer-centric OS update.
iPhone 6 & 6 Plus
Well, we can't just overlook on the annual new iPhone by Apple – the 6" iPhone Plus and iPhone 6. There is a small size difference between these two models of iPhone, same as iPhone 5s and 5c.But when it comes to features, this year both new flagship models seem to stand on equal footing.
It is quite interesting to see how smoothly the Apple team handles the scaling of new iPhone models. Every new device they come up with has advanced hardware and software leaving the iPhone users delighted.
iPhone app development for companies
There is no second thought that iPhone apps have proved to be a big player in the global business world this year. It is surprising to learn how an iPhone app can help a company or an individual take ahead of their business and make more revenues; iPhone apps when built and promoted the right way can do a lot of wonders for your business, regardless of which industry you belong to.
In earlier days, iPhone apps were developed mainly for customers. But in 2014, the experts have seen a considerable rise in the number of entrepreneurs developing iPhone apps for business. More companies are gearing up to make the most of the mobile technology. And Apple Pay turns out to be an inspiring example for companies who want to adapt to mobile technology.
Haven't you heard of Apple Pay? Well, it's an NFC payment platform offering users with a more convenient and flexible payment alternative. According to a recent survey, many thousands of merchants have adopted Apple Pay and many more commerce figures are anticipated to adopt it in the coming year 2015.  iPhone app businesses can capitalize from the B2B application.
What's New?
Lately, we have seen a buzz for the fitness and fitness tracking apps. The internet of things (IOT) has also witnessed rise in fitness related activities and developments. Apple's new feature named 'HomeKit' can help developers to leverage from this trending area.
What's more, the next big thing in the iOS world is the 'Apple Watch'. Like me, I am sure you must be excited to see how iPhone app development combined with Apple watch development will do wonders and land brand new experiences. It is strongly recommended that the iPhone app developers and companies begin to learn how to use this new hardware well in advance.
To sum up, iPhone apps are anticipated to have another big growth spurt in the coming years. If you are a business who want to tap their share from this iconic iOS development, find the right iPhone app development company today! We at Prismetric thrives on ample experience and expertise into iPhone apps development. Reach us out for any iOS development related need.