One Minute Closer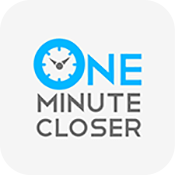 An app that's solely developed for the students and those who work at outstations is One minute closer. It allows the user to stay in connect with his/her friends and family. The user can group chat with the loved ones, set rosters for work tasks, and fix calendar events that will keep the user and people in connection with him/her get notifications and messages about their schedules, plans, and routines as to how it has been set by the user.
Client Requirements
We were approached to develop a platform for those who are away from their home, due to employment circumstances, to efficiently and effectively communicate with their loved ones.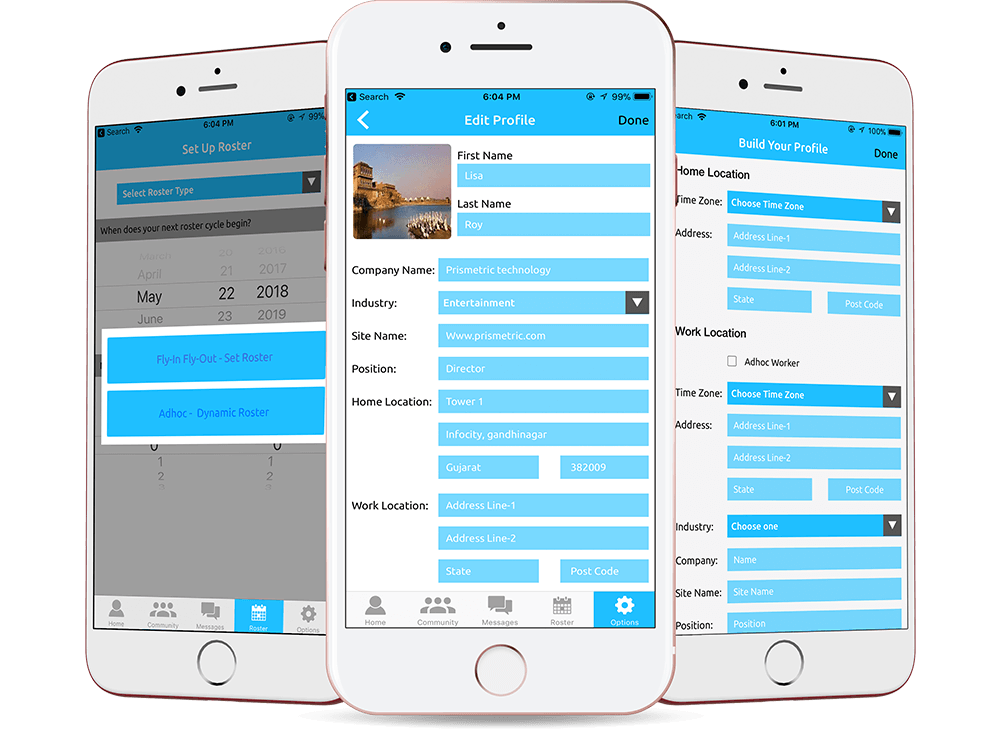 App Features and Functionalities
Your own Profile Page – Are family and friends always asking where you work, what you do and how long until you're home. In one location, you can remind people of where you are and what you do, in your own words and language that will make sense.
Live Countdown Timer – Featured on your Profile Page, this live Countdown Timer lets your family and friends know exactly how long until you're back home enjoying some well-deserved R&R.
Set Up and Share your Roster –A Roster Management System to seamlessly plan and share your roster in real time. Simply enter your roster cycle or work travel plans, including annual leave, to share it with your family and friends so they're always in the loop and more connected to you.
Edit your Roster – Change of travel, roster or leave plans? Simply use the Roster Edit function and to quickly update your calendar for all to see.
Connect with Group Chats – One Minute Closer lets you and your loved ones message each other directly within the app. From one-on-one messaging to group chats with multiple participants, you can organize your time back at home with the whole family, all at once, from anywhere in the world.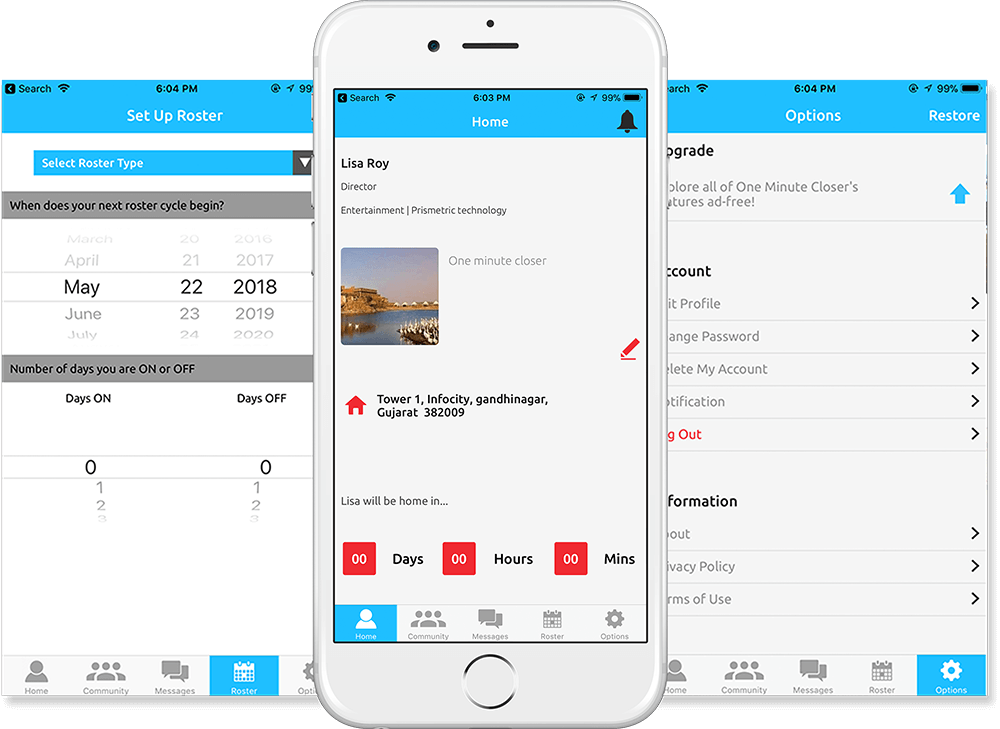 Technical specification
Android: Android Studio with java
iOS: Swift and Objective C