The cost of developing a web application and the factors affecting it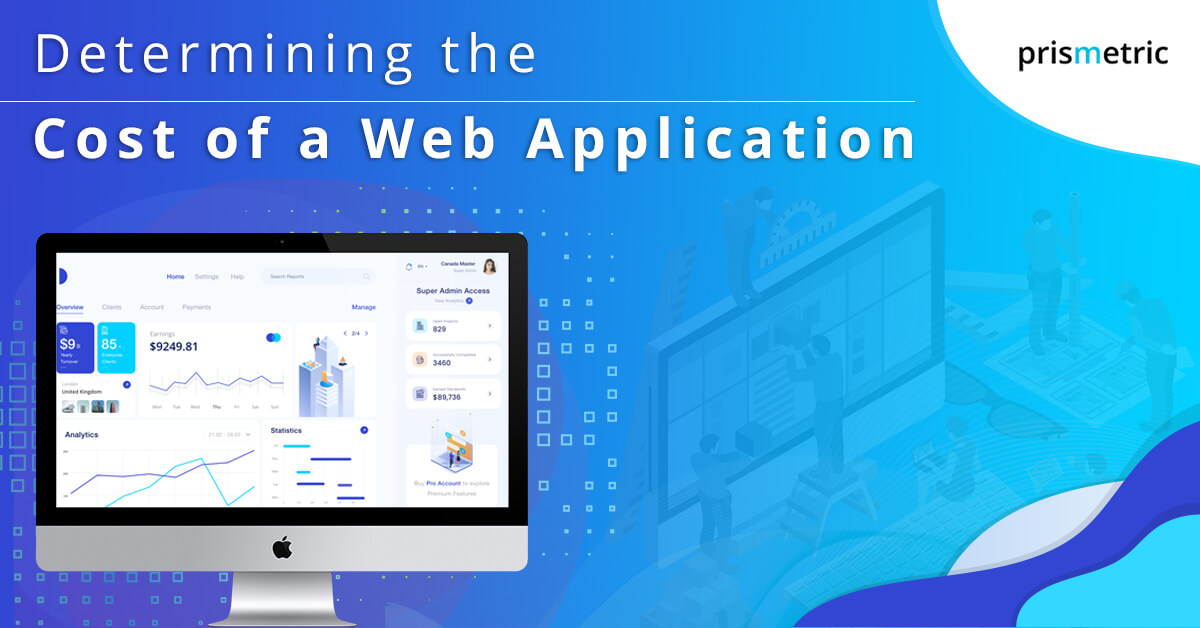 Web applications are omnipresent in the tech world, they have become an essential part of business today. Many companies use websites to spread awareness about their brand and to sell their products and services. Websites are opening up a plethora of opportunities for many companies, and local businesses are going global with the help of web applications.
Hence there is no surprise that many entrepreneurs are thinking about developing a web application for their brand. One of the crucial questions that arise while you decide to develop a web application is that of the budget. Hence you need to know how much it will cost to build a web app.
Web applications are the first touch point of your brand with your customers and are proving to be the new frontier in business. Hence, you should avoid cost-cutting in this important area to ensure that users have a positive image of your brand in their minds.

Why should you develop a web application?
Web applications are changing the paradigm of websites. As more and more people start accessing the internet through mobile devices, businesses are starting to think seriously about web apps. This is because it is quite a cost effective solution, easy to load and use a web app as compared to a native app or a website.
Studies show that
Web apps have better conversion rates(around 5-6 times) than native mobile apps
E-commerce major Alibaba has experienced a rise of 76% in conversions in mobile web by using web apps
Well designed web applications help your business in getting a leg-up on your competitors. And this after being associated to a proficient web app development company makes more sense. But before you proceed with building a web app, you must have a clear idea about why you want to build the web app. The answers to these basic questions will help you be more precise about your requirements.
Do you want to build an MVP or a web app that just provides some basic information about your brand?
Will your web app become your main source of revenue in the future and hence you want to build a complex web app with a lot of features?
You must decide the purpose that your web app will serve before proceeding. Your why will decide your next course of action, as it will answer important questions about the configuration of your web app.
There are many benefits of developing a web app which varies from industry to industry and the purpose of having one, however – a few are mentioned below.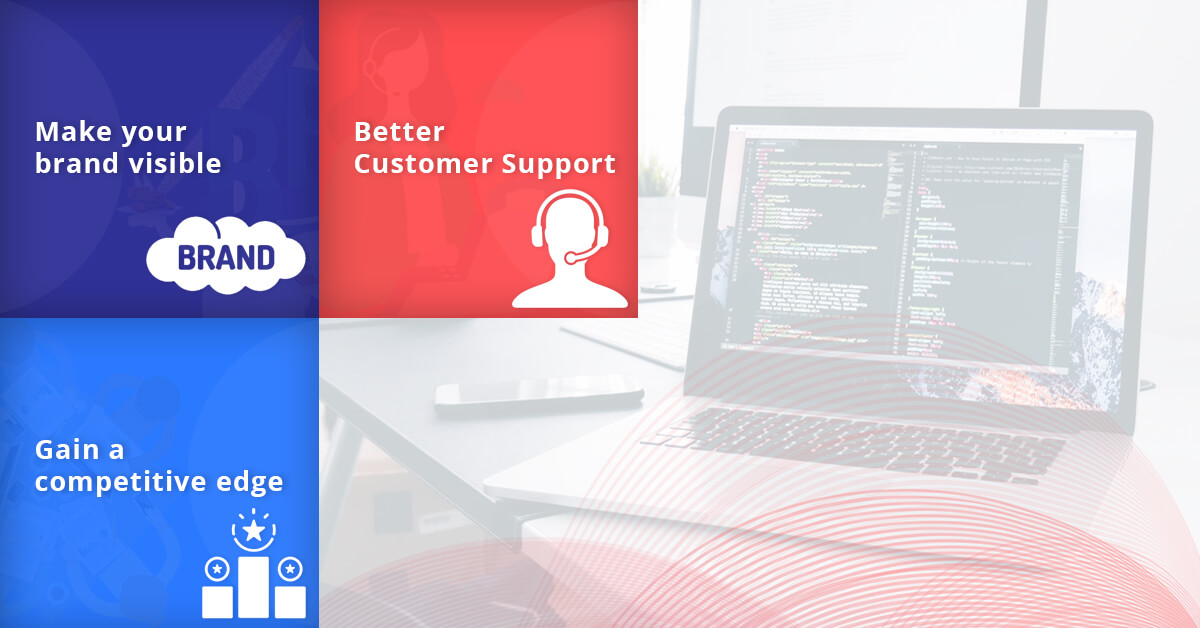 Make your brand visible.
One of the primary goals of any business is to make it visible. For a business to gain business, more and more people should know about a company. With the help of web apps, a brand can easily make itself visible amongst its potential customers.
Customer support
By building a web application, a brand can achieve its goal of providing quality customer support to its end users. A web app with a capability of being accessible across devices makes it one of the most important point of contact for a brand with its customers.
Gain a competitive edge
In this intense and competitive environment, gaining an edge over your competitors has become essential. An aptly developed web applications can help you in achieving this goal of yours and be the difference since you just applied the technology before your competitors.
"Time is Money", this holds true more than ever in the business world in this case.
How much does it cost to build a web app?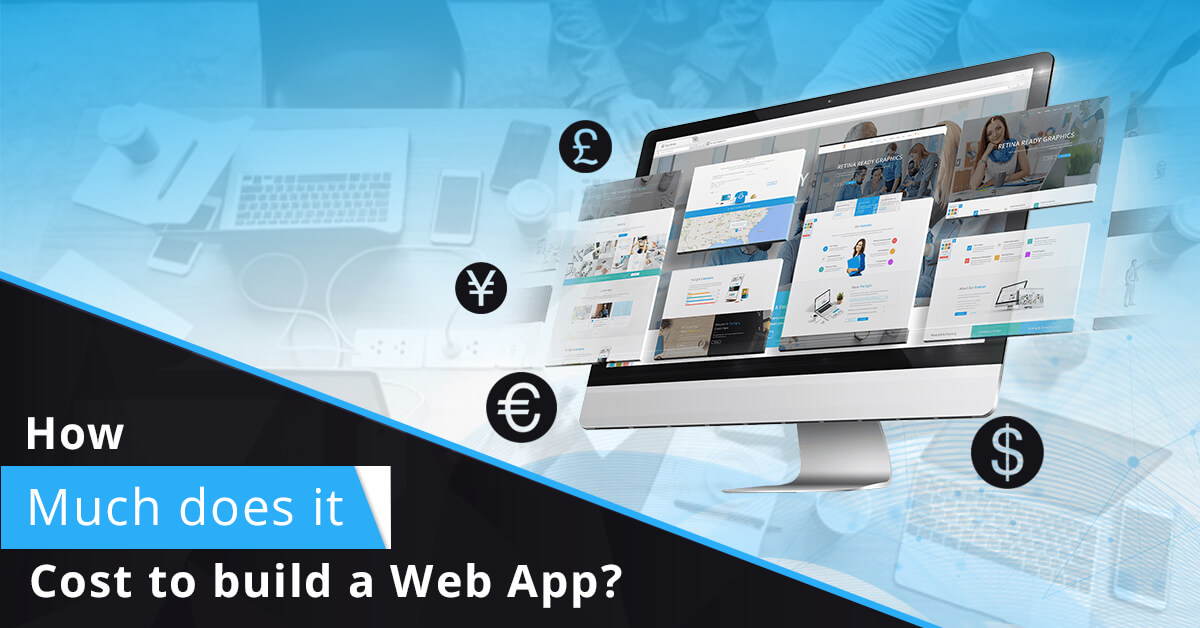 Now that you are clear with your 'Why', let's look at the budgeting part.
The cost of developing a web app is substantially less than that of building a native app. This is because you do not require specialized app developers and it takes less time to build a web app. While depending on the complexity of the web app, the cost of developing a web app might be more or less as compared to that of developing a website.
For web application development, the cost is directly proportional to the complexity.
Click To Tweet
There are a lot of factors on which the cost of web app development depends upon, we'll look at it a little later. If you need a lot of features and functionalities in your web app then the cost will increase as the web development company will need to spend more hours in developing and testing the web app. If you are on a strict deadline and want to build your app quickly, then the web app developers will charge you more, as they will need to allocate more resources on the project.
A simple web application with basic functions will cost you in-between $2000-5000 while a more complex web application like an e-commerce site can cost anything between $ 15000-40,000. Understand that this is a general ball-park range, an approximation that has been quoted keeping the value of various aspects to a minimum required level.
Ways to build a web application
A web app development process varies from the usual development process as there are various aspects and approaches to be looked at. Usually, two approaches are followed for building a web application.
Reverse Engineering the web development
In this approach, we reverse engineer the process of web development.
Brainstorm the design aspects of your website in the pre-development stage. Always ask yourself, what will my user be looking for on the website? Your concept and your vision should be clear so that you can work with the UI and UX designers with ease.
While coming up with a unique idea is difficult, it does pay rich dividends in the long-term. It is because your website does not look similar to another website, and adds a tinge of freshness to your website.
Try to explain it to your developers and designers about how your website must look. One of the best ways to do so is to describe your perfect end-user to them in detail and explain to them the target user's journey. Explain all the possible ways to your web developers through which your user can reach your website. Building an iconographic model is also a great idea. By providing as many details as possible, you will save the developer's time and even your project's cost.
Get inspired from existing web apps
Another approach is to use an existing web app as your starting point. Your competitor's website would be a great place to start, and you can look at all the features provided in detail.
You can identify the strengths and weaknesses of your competitor's web app and then design your's accordingly. Remember that blatantly copying from your competitor's would be a bad idea, and it won't help you in projecting a positive brand image for your customers. You will become one of those me-too companies who will not be able to achieve a prominent place in the market. Hence instead you should try to incorporate only the best ideas and that too by adding your original touch.

Factors affecting the cost of developing a web app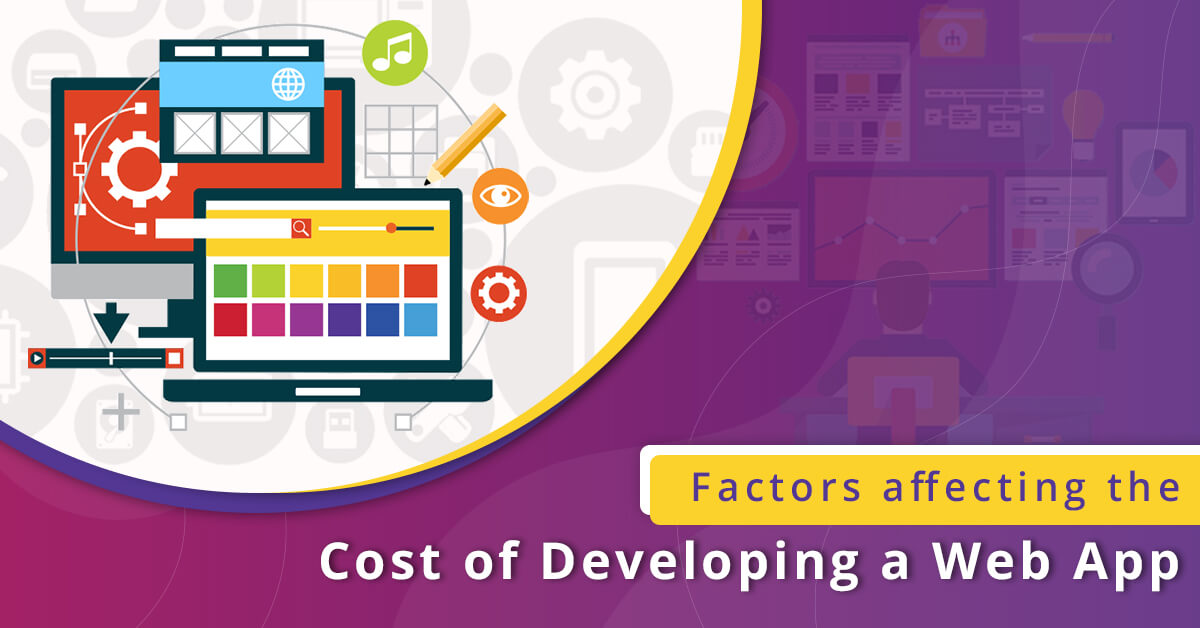 The cost of developing a web application depends on the permutation and combination of the factors listed down for you. Decide whether you are going to bust the bank while developing a website or you are going to build an economically viable web app.
The complexity of your web app
Being in the web development field for more than a decade now, we have come across innumerable entrepreneurs who want to build the best (read the most complex) website for their brand.
There are various levels of complexity in a typical web application.
Simple web applications
These web applications have fundamental functions and consist of bare minimum content and interactive elements. The development time is also less, and so is the cost. Usually, these kinds of web applications are built only to generate brand awareness. The MVP (Minimum Viable Product) is an excellent example of a simple web application. Static web applications can be classified as simple web applications, and these are typically developed using HTML and CSS.
Medium web applications
These kinds of applications are a bit more challenging to build and contain interactive pages. The development time, as well as the cost incurred in the development, is more in these types of projects. Usually, businesses who want to spread awareness as well as gain better business prospects go for these kinds of web applications. Dynamic web applications can be classified as medium level web applications. Contents are updated every time the user accesses them, and a CMS panel is provided with these websites, from where administrators can correct or modify the web content.
One can use Core PHP and .Net to build medium level web applications.
Complex web applications
E-Commerce websites are the most common type of complex web applications. These are the most complicated websites and hence are the costliest ones' of the lot.
A significant amount of time, effort, and money is involved in building these kinds of web apps, and hence you should always opt for experienced campaigners who have handled similar kind of work previously. We at Prismetric have developed many e-commerce applications and take pride in being counted as an expert e-commerce web app development company in the industry.
Usually, businesses that are dependent on websites for going about their business opt for such web applications.
Our advice
Being one of the efficient web app development service providers, we would recommend that you build an MVP first and then add on the features as and when required. This is because many times, the features that we deem essential for a website turn out to be not that important.
As you add more bells and whistles to your website, the cost goes on a burgeoning. This, in turn, harms your business viability, as putting all your money into developing a new website is not a good idea as you need more money to invest in other business operations.
Your choice of the web developer
Typically large and established companies having a luxury office and a long track record of working with big-ticket clients will charge you more for building your web application.
Another class of companies are the moderate size companies. These companies charge less than the large companies but more than small independent developers.
Finally, if you want to save even more money, then you can opt for independent contractors. But beware, as finding high-quality, independent contractors for developing your website can prove to be a costly affair and at times end up looking for someone else for completing other required work.
Location of the web developers
The location where your website development company is located plays a significant role in determining the overall cost of your project. Website development is a labor-intensive process, and you have a better chance of pulling off a much better deal with a company based in a developing country instead of a company based in a developed country.
You will save 200 to 300% by choosing to develop in a country like India as compared to a country like the USA.
Summing up
The cost of developing a web app might actually be less than the cost of not developing one. Websites have become obsolete in a world dominated by smartphones. We'll be blunt here, it could be difficult to browse a website on a mobile device as opposed to using a web app since even today not all the websites are optimized aptly based on the mobile-first approach. Also with so many native apps cluttering the user's phone, the chances are less that the user will be interested in installing another app.
Web apps are quickly becoming a necessity now. In this highly competitive digital world, if you haven't yet thought of building a web app, then you should consider availing the services of professional web app developers. They will guide you in making a suitable web app, which will eventually benefit your business in a myriad of ways.
By building a web app, you will circumvent both these problems. A web app will take the engagement levels of your brand with the users towards the top and help you in outsmarting your competition.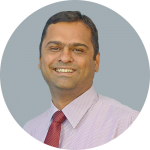 With a deep interest in new technologies, analyzing mobile application trends and impressive technical concoctions keep him inquisitive. He likes to read and write a lot. New app technologies, gadget fascinations, and big technology announcements kindle the writer in him spontaneously. His articles are his passion for innovative technologies.