MobileAppDaily listed Prismetric among the top 15 React Native Development Companies 2019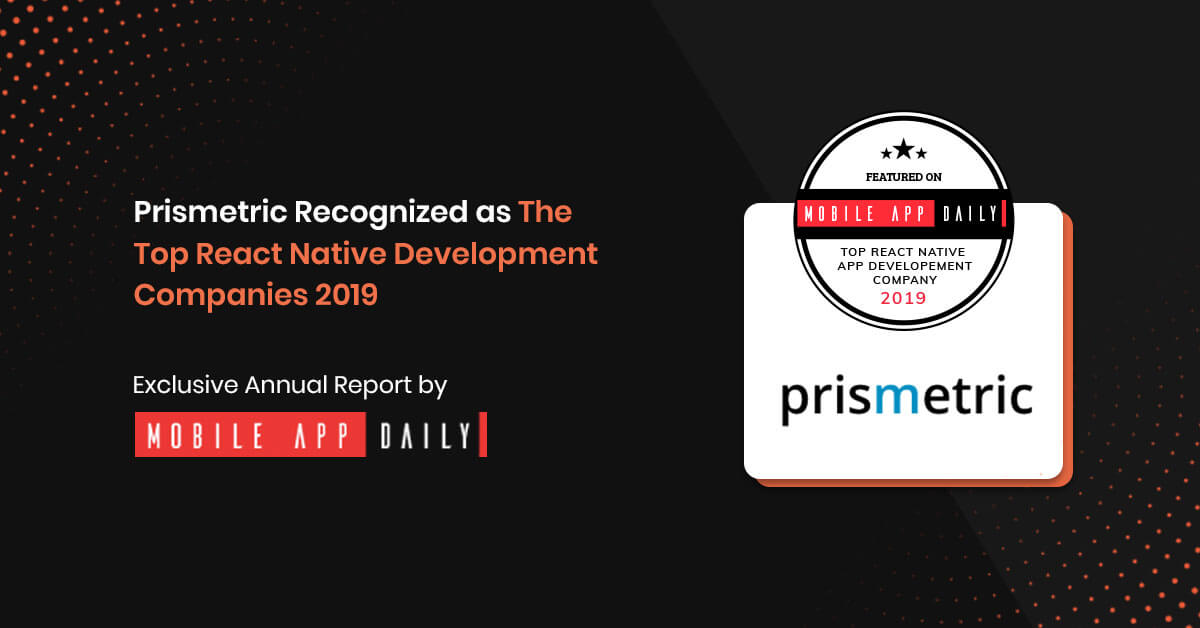 MobileAppDaily recognized Prismetric as one of the top React Native Development Companies for 2019. Prismetric is a venture of two technocrats, who have their individual expertise in providing top-notch mobile, web, CRM, and Business Intelligence solutions. Within a short span of time, the organization, through their dedicated services has become a leading IT service provider of full-range technical solutions. Prismetric shines with a loyal yet conspicuous clientele from the US, UK, Canada, Australia, European nations, the UAE, South Africa. Further, get to know more about Prismetric and what drives the company to go the distance.
Since its inception in 2008, Prismetric is fueled by the vision 'To meet our Clients' intentions flawlessly as scheduled for improved business.' With a devoted team of 100+ profoundly qualified engineers, experienced project managers, and industry consultants, Prismetric is a reputable offshore mobile app development company and so, when Prismetric stood third in MobileAppDaily's report of the Best 15 React Native Development Companies for 2019 across the globe, they felt it as a deserving appreciation for their constant hard work.
What is MobileAppDaily?
MobileAppDaily is a leading news portal covering the latest and the most interesting updates of the mobile application world. It is the one-stop platform for all mobile application enthusiasts: regular app users, developers, and even app organizations. Since its initiation, MobileAppDaily has been endeavoring to help tech nerds remain updated with the intricate subtleties of the industry.
MobileAppDaily furthermore covers app reviews, with even the minutest details including the pros and cons of every application and legitimate client feedback. Plus, you will find exclusive yearly reports listing some of the best service providers in the industry.
Why Did MobileAppDaily Choose Prismetric?
MobileAppDaily keeps a close watch on the mavens of App technology and stalwarts of the mobile app industry. Prismetric has been proven to be one of the app developers,  that delivers top-notch React Native development services to the clients.
Prismetric quotes its services as "Delivering Quality Products and Premium Services" to its clients. Being a prominent name in the React Native development landscape, Prismetric has carved a niche in the field through their signature works. The team of talented developers and technology enthusiasts has helped it acquire a bigger presence in the related ecosystem. The premier app development agency stays with a strategy when developing an innovative solution for its clients. And so, Prismetric was listed by MobileAppDaily as one of the Best React Native Development Companies for the year 2019.
Final Thoughts
Prismetric indeed deserves the fame it has received. If you are looking to develop your hybrid mobile app, you know which company to contact. You just need to share your idea and your requirements and they will take care of the rest. Further, stay tuned to MobileAppDaily, a reliable platform that readers can trust, for the latest updates on the mobile app world.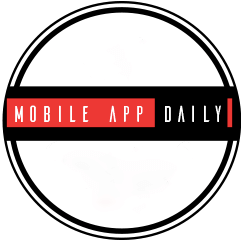 Twinkle Kalkandha works with MobileAppDaily as the PR Media and Partnerships Head. With a team of tech experts, you can expect nothing but the most honest data from MobileAppDaily's portal. To stay tuned with the latest updates on the mobile app world, connect with MobileAppDaily.