Google warns users against Deceptive Download Buttons
Google took its first initiative for 'safe browsing' about eight years ago and since then, it was 13th November 2015 when the search engine giant shared another update that the company will help web users avoid deceptive 'Download' and 'Play' buttons by proactively showing them a warning message similar to the one in the image below.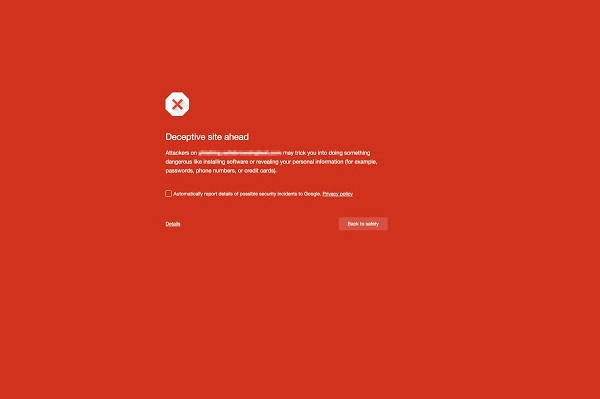 So, the next time if you accidentally lend to any deceptive site that try to mislead you with ads or fake buttons, Google will pop-up this warning message, provided you're using chrome browser. This attempt is a part of the company's safe browsing project launched eight years ago.
Talking about which, web content will trigger such warning message by Google Chrome, it can be any deceptive 'embedded content' (like a fishy ad or a fake download button) that try to steal personal information of the user by acting, looking or feeling like a trusted entity.
You may have come across deceptive buttons, as shown in the image above; though they look like as if they are an authenticate part of the page you are on and are linked to a video stream, a TV episode or a mp3 file, in reality they are some worst advertising practices! Such deceptive content may lead you to any unwanted tool, software or even worse, to nowhere!
Google Wants to Prevent Users Fall in the Trap of Social Engineering Ads
Those file sharing sites and other famous sites which often try to mislead or trick visitors to execute something they would only do for a trusted entity will now defeat in their agenda. The company is geared up to fight deceptive practices followed by many advertisers and websites to mislead users.
We've seen Google warning its users about potential virus threats and now, the company plans to warn users when they try to access a website with deceptive links. If you happen to be one of those users who prefer to download free music or movies from unauthorized sites, chances are you have encountered an experience when you click on a deceptive image that wrongly claims your flash software is out of date or you find too many downloads buts in one page but hardly any work – this is called 'social engineering'. Check out more information about Social Engineering.
"Our fight against unwanted software and social engineering is still just beginning. We'll continue to improve Google's Safe Browsing protection to help more people stay safe online.", says Lucas Ballard, Safe Browsing Team at Google Inc.
The above statement from a company official clearly reveals that the company is yet to roll out many other updates as a part of its safe browsing program. They may probably block sites with deceptive contents/ads eventually – this includes masqueraded download buttons, fake play buttons and false update notifications.
A Quick Takeaway: Safe browsing is a default setting in Google Chrome browser. Besides, Firefox and Safari browsers to use this web security protocol.
In today's time, when we, the millennial generation, are spending a large amount of our daily time in online browsing, Google's safe browsing initiative holds a lot of importance. With this web security protocol, the company will surely contribute its share in lowering traffic of sites with deceptive content, and we may see less of deceptive ads over web over time.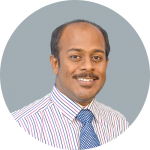 The world is now very much compact, we call it Global Village as a result of digitization and this impresses him! He likes to explore the nooks and corners of the incessantly modernizing world and marvel technologies. His passion for digital trends taught him the knack of reaching the huge digital mass to find business opportunities instantly. He writes articles about digital, technical and marketing tactics for business enhancements.