Google redefining the world of Messaging Apps with Allo
After announcing Allo and Duo which were the new messaging and Video chatapps at its I/O developer conference, Google came with its very best and Launched Allo, an Artificial Intelligence (AI) powered messaging app. As we know that messaging has become an important method to impart information, Google has created Allo that will provide the much assistance needed to it.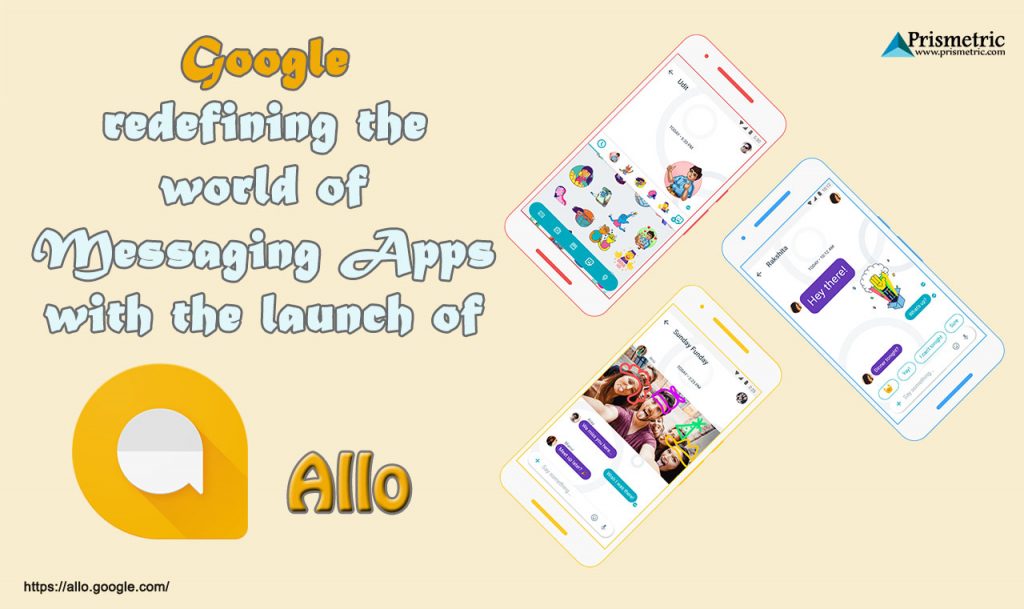 With the launch of Allo, Google takes the first step towards involving voice assistance in a messaging app and has put in everything that it has learnt from its previous messaging apps. This new messaging app can be installed on both Android and iOS and will provide help in making plans, finding information and expressing yourself easily.
With the world of messaging apps already filled with some big names like Whatsapp, Hike, Viber, WeChat, etc. Google with its revolutionary ideas decided to enter the market with an app that will support Artificial Intelligence, end-to-end encryption, sticker packs & images that can be customized, and voice messages.
So, let us now get the detailed analysis of Allo and how it is different from other messaging apps.
Enhance your chats with photos, emojis and stickers
The modern day messaging apps are just not limited to text messages, thus Google has created a rich canvas of things in Allo which will help you to express yourself fully. You can adjust the size and shape of emojis as well as the text by simply dragging the send button up and down. You can make personalized photos by yourself by scribbling them before sending. To make the app more expressive, Google has worked with independent artists and studios around the world and created 25 customer sticker packs as sometimes a pictures weighs a thousand words.
Interactive App interface and Design
Google is traditionally known for keeping its app interfaces more user-friendly and this is the same concept which they have applied with Allo. Allo has authentic features with a basic user interface which will be seamless for any user to get easily acquainted with. The smarter messaging app has natural language processing which is compiled finely with machine language. This design will give real time suggestion for a faster response to the messages based on the reaction of the user.
A smarter, Quicker Response
With a view of making un-interrupted conversions, Google Allo's smart reply will enable the user to respond quickly and keep the conversation going even when they are on the move. You can quickly respond to instant messages with just a tap and the smart reply with its assistance will also suggest you responses for picture messages. The smart reply will understand the behavior of a person in suggesting them the response to picture messages by adjusting its style and method of message suggestions.
Incognito Mode
With end to end encryption, the security issues are taken well care of in Google Allo. The chats are encrypted using standard technology like TLS (Transport layer security). But, this layer of security was not enough from Google's perspective, so they have created a mode within Google Allo known as Incognito mode. When you proceed with your chats or conversation in this mode you will have additional privacy features like message expiration (by setting a time limit for the message to self-destruct) and discreet notification along with the end-to-end encryption. In addition to this, you can also send the messages to your friends if they are not using Allo through SMS feature.
Also Read: Messenger Apps moving towards encryption raises more security concern
Google Assistant
With Allo, Google is finally giving a Siri like experience to its Android users!! If you have used chatbots like Slack, it would not require much time to get used to the new in-built virtual assistance which Allo has to offer. You can have the services of this voice assistance anytime by just typing '@google' in Allo. Whether it is making plans to go out with your friends or getting latest news about a person or an event, you just have to simply type your query on the chat window and Allo will present before you all the related search results. The suggestion that you receive according to your query will be displayed at the bottom of the app's messaging window. Therefore, with Allo you no longer have to leave your conversation for a Google search and can simply paste the information from the bottom of the window to the chat window and continue the chat with your friends.
Allo's Google Assistant can get everything done in the app itself and during its announcement in May, Sundar Pichai called it as a conversational assistant that can have a more interactive two way dialogue with the consumer.
Reasons to use Google Allo
Give it a try for its new, enhanced and eye captivating features that this messenger app has to offer. All these distinct features are one of a kind and free of cost. As it will be available on iOS along with Android, the increased user base will also provide a higher popularity and success ratio. In addition to this, it has enhanced encryption technology using standard protocols and features making you the decision maker and make changes as per your convenience.
Conclusion:
To be very fair, Allo is a competent messaging app and all its core features set optimally correct.
It has a great app design that will provide an enhanced user experience even outside its comfort zone. It has comprehensive cross functionality features and the virtual assistant is the "icing on the cake".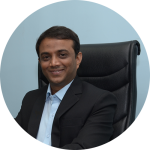 An enthusiastic entrepreneur, interested to discuss new app ideas, rich gadget tricks and trends, and admires signature tech business styles to readily embrace. He enjoys learning most modern app crafting methods, exploring smart technologies and passionate about writing his thoughts too. Inventions related to mobile and software technology inspire Ashish and he likes to inspire the like-minded community through the finesse of his work.