Fun and Fervor should never end
It's our office! Of course, it is a place to stay quiet and be focused on our work schedules and commitments. The area filled with professionals, a team of analysts, developers and designers always have their share of discussion about projects, deadlines and no one should distract the community in there! These formal ideas and decorum are maintained until we get a chance to prove how productively funny we are and fortunately we get the chance quite often. The funny part is our management is equally fun loving and hence they wreak the havoc of fun and merriment at our work stations, we break the silence and the place, where one could try hard but hear only small discussions apart from the clickety clak of the keyboards from every department, gets filled with laughter and amusement. Now, we have it scheduled at least once or twice in a week. All we need is a reason to celebrate and have fun. Our Prismetric family is as colorful as the confetti. Let us brag on how colorful and fresh our days at Prismetric are.
A fresh start!
Our day at Prismetric starts with a fresh juice, a greeting and a thought provoking quote. Our juice specialist is not only specialized in extracting and flavoring tasty juices but also humble and philosophic in offering great thoughts to start up our days with. A healthy juice that feeds our cells and a thought that feeds our minds; this combo lets us begin our day enthusiastically!
Weekend Celebrations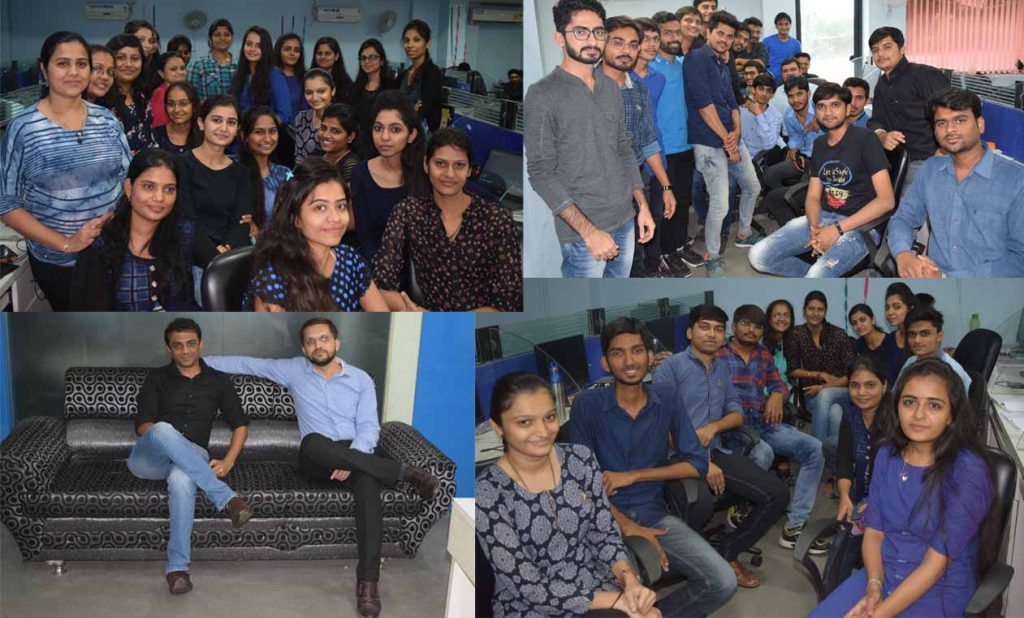 During weekends the theme at Prismetric is fun, play and chat. Yes! We have our special time to play! This is how we perfectly conclude a week with a bang. We get back to our school and college days when we play and enjoy with our colleagues. We have a whole lot of brainy games, books to read and game boards to play with. Many of those are knowledge and skill development games, which helps us in developing our problem-solving skill in any critical situation. If it may interest you, we also have a silent zone amidst all these activities and that's where our intellectuals play chess.
Munching on some snacks, sitting at your comfort and playing a curious game with your colleague on a working day at your work place will really make you feel wonderful and thus every weekend is a refreshing start for each one of us.
Birthdays, our favorite! With almost a birthday every month!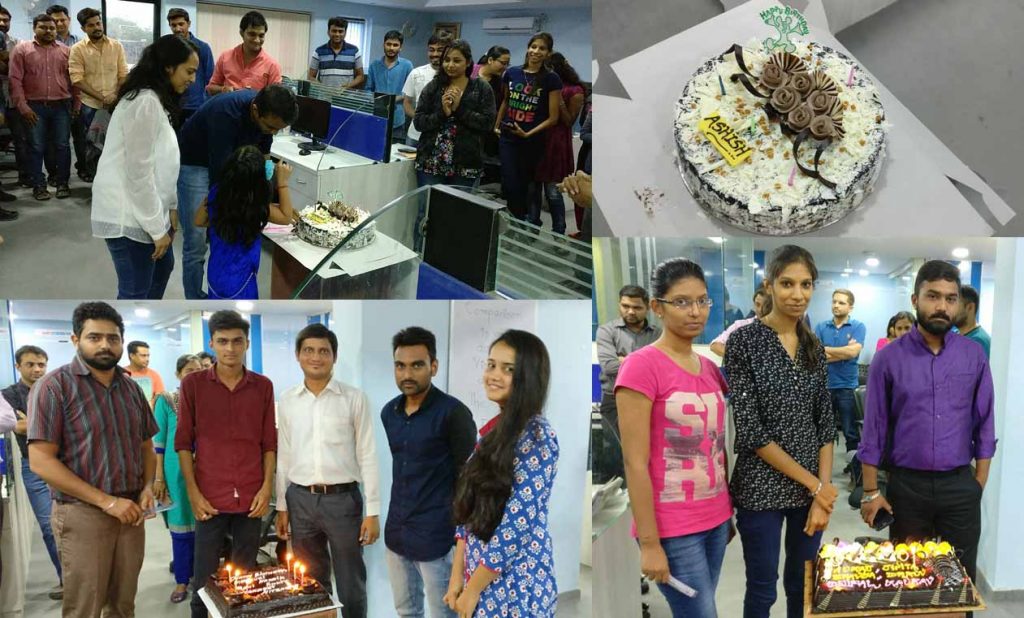 While the best employee is remunerated for his/her talent, on the other hand, a birthday celebration will be getting ready. Our friends who are celebrating their birthdays in the same month will join together, share their wishes, cut a beautiful birthday cake and serve us all.
We are happy that we are a big family because one of us will definitely be getting our birthday every month, and hence, chocolates treats and unlimited fun. And needless to say, the party continues!
Month-end enthusiasm!
Our outstanding performances are recognized and appreciated!
During every month end, a surprising announcement will be made and one of us will be greeted and appreciated for our performance throughout the month. What surprises us, even more, is that we cannot even guess who has performed well for the month as we work as a team, but the best effort from our colleagues will never be left unrecognized by our management.
"When we gladly appreciate the chosen one and he/she should treat us all! Of course, for us, the real fun is partying!"
Cultural activities are in our culture!
We don't plan our activities as we believe that unplanned celebrations, trips and of course parties are the real fun. They are the secret of our active involvement in our jobs. Our mood swings and workloads get eased up when we join for a while to have fun. 'Our planned activities are the real festivities. The festivals we celebrate are the events of extravagance.'
We enjoy working as our work environment is fun-filled. When it comes to planning, we plan an activity that involves the active participation of all the employees, a space for interaction, a chance to opine and time to laugh. This is the pattern we follow! We never choose a winner as our activities encourage participation as a team and getting successful as a force. We appreciate winning but as a team!
Being sportive and supportive is our specialty!
At Prismetric, we often conduct outdoor sports activities and indoor games, so as to develop our work culture, to improve our mental and physical fitness and team interaction. As we have always been taught to help each other in completing the tasks, the teaching stuck to our brains and hence we never let our partners lose at any situation. We participate as a team and win as a team, it doesn't matter who wins but all that matters is the fun, happiness and some crazy moments, it may sound strange but that's Team Prismetric! This we follow in our every activity and hence winning and losing doesn't make any difference as we conduct sports activities to strengthen our team spirit.    At Prismetric, we take pride in appreciating our colleagues and encouraging our teams.
"However, we get off track, if the winners will be treated to snacks!"
Another year marks our excellence
Prismetric has been successful and completed one more productive year as a trustworthy and dexterous mobile app developer while stepping into another year with more efficacy, positivity and hopes of achievement, which definitely needs to be celebrated with a sizzling party. Yes! We had a joyous get-together to commemorate our best day!
That was a blue-black day. Being dressed up in blue and black, the theme for Prismetric, each one of us had something to express about Prismetric. We wondered at our experiences, development, accomplishments, lessons and the beautiful moments that fulfill our days here. Our partying began then with a lot of excitement, activities, songs, tasty pizzas, funny tasks, and many colorful events that made our new beginning a pleasant memory of a lifetime. This recent celebration is an exotic experience and there are many beautiful memories and thoughts our Prismetric family has given us every day.
Signing off Thoughts
We have a great work-life balance!
Working can get interesting; become a real fun and stress-free work place, if that company can allow its employees to maintain a healthy work-life balance. Many organizations are still trying to keep their employees interested towards their work while making them feel relaxed at the work places, but our company has achieved it! We feel at home here and we all are proud to be a part of this colorful family of Prismetric, where we not only offered a chance to showcase our talent but also allowed to live our lives to the fullest!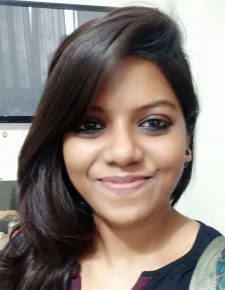 Her special interest is writing and fortunately she is a writer by profession. She has a unique fascination towards travelling, to explore historical places. Her voyage of writing shall be never ending, as she hasn't fixed a destination. Every interesting topic she stumbles upon on the internet about technology becomes an inspiration for her next article. She wants her works to be noted as creativity imbibed informative articles.