What's Coming Next from Apple's Mystery Bag – iPhone 5S or iPhone 6
The iPhone rumor mill hardly ever stops. It is fueled by bizarre predictions and excerpts from the interviews of industry insiders and Apple employees who agree to be interviewed exclusively on the condition of anonymity. This adds the element of curiosity and clandestine to this Cupertino company.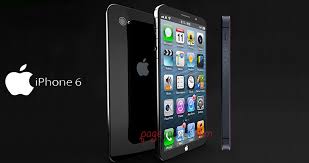 Living in the hype and great customer expectations is not new for Apple. Predictions on the next iPhone have always been a stretched reality. Cue: Liquid Metal body, iPhone screen of a material that's tougher than Gorilla glass. For Apple, it makes a big difference if the next iPhone is 5S, an improved iPhone 5 or an all new and revolutionary iPhone 6.
Why the next iPhone could be iPhone 5S 
Expectations are high that Apple would want to milk the market with an iPhone 5S now and launch the new iteration later. Moreover, iPhone developers see a scope of improving iPhone 5 features, of which better maps top the list. So, probably Apple would choose to fix the holes in iPhone 5 for its June launch.
Why the next iPhone could be iPhone 6
Fierce competition might edge Apple to dodge iPhone 5S and launch iPhone 6. The smartphone market is flooded with numerous options, some of them, including HTC and Samsung, claim to be as good as or even better than iPhone in certain aspects. To prove that its superiority still prevails over others, Apple might choose to ramp up its engineers and designers to come up with a radically new smartphone experience with iPhone 6.
The mobile market watchers are divided in their anticipating between whether the next iPhone will be an improved iPhone 5, that is iPhone 5S or will be a yet another radical innovation in the form of iPhone6. It's only with time that this mystery will unfold.