What you need to mull over while designing mobile commerce applications in 2013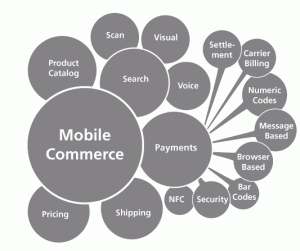 With the rapid growth in the smart phone technology all across the world, m-commerce is gaining increasing acceptance among retailers and users. The major factor behind this kind of astonishing popularity is mobility that everyone craves for in their busy schedule these days.
However, to come up successfully in e-commerce mobile app development one needs to consider few imperative points that ensure mobile commerce app success. Some of these include:
Requisite for custom mobile applications – A mobile app development company cannot consider mobile commerce app development as just an entrepreneurial venture; instead they must follow a customized design approach to serve the customers in best possible manner. Today customers prefer accessing mobile apps and websites over accessing the internet through conventional computing devices.
Multi-platform mobile applications – A specific application designed only for few targeted customers may work well on a single platform. But the apps intended for a wider audience serve their purpose exceedingly well when developed for multiple hardware & OS platforms. All the leading smartphones have a significant share in the market and thus mobile apps optimized for all the platforms assure success.
Need for mobile-optimized websites – These days when the smartphones have become the talk of the town, mobile optimized websites have become significant sources contributing to the ROI of a business. Even smaller improvements in mobile site conversions can contribute greatly towards the revenue of the business.
Prismetric Technologies is a Mobile app development company which is working creatively in this sector to help its clients reach their customers through mobile website and apps not only conveniently but effectively as well. To know more, log on to https://www.prismetric.com/.