What You Might Be Doing Wrong While Choosing an iPad Game Development Company
Mistakes teach us important lessons, however some mistakes like not choosing your iPad game development company with due diligence can turn out to be an expensive one. So, what you can do about it?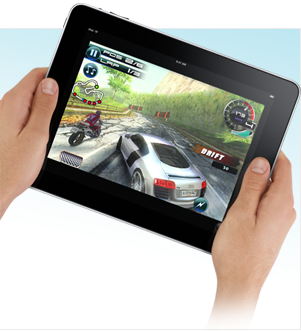 Here are top three most common fallouts when choosing an iPad game development company and how to avoid them.
1. Looking for the Core Services Only:
You want to develop an iPad game. You look for iPad game development companies and learn about their expertise in working on iPad. So what's wrong with it? Developing the game is just one part – testing, launching it on the app store and marketing the game is equally important to have your game reach out to the target audience. Look for full-service iPad game development company that offers you complete support services so that you don't have to worry about things like debugging, promotion and more.
2. Crossing Out Companies with a Limited Portfolio:
If you aren't able to find in the work samples of your shortlisted companies the kind of game you are looking to develop, wait before you cross them out. Even if it is a simple app or a portfolio of only a few games, it should not put you off.  Gauge the expertise of the company from the precision coding, attention to details in graphic designing of a game character, terrain and the way the idea is conceptualized. This will tell you volume about their expertise and professionalism.
3. Comparing Companies Quote-to-Quote:
While iPad game tools and supporting software are available to every company, the expertise of the iPad game developer makes all the difference.  Therefore going in for the lowest bid might not be a good way to choose a company. Make a matrix wherein you can rate every company you approached based on say, three to four parameters like (A) command of iPad development, (B) expertise in supporting game development tools, (C) facility for game testing and promotion, (D) time commitment and budget frame. This will help you to objectively weigh the companies and facilitate decision making.
There isn't a 100% guaranteed-for-success formula for choosing the right iPad game development company, of course, with time you will be better at making a good choice.