Weekly Analytics: Top Stories from the Mobile World (Sept 6 – Sept 12)
The starting week of September was ever so important for the mobile world as the "The chosen one" as its fans call him was about to be unveiled. Yes folks!! I am talking about the new flagship phone in the iPhone series iPhone 7. And it's not a guess work that it stole all the limelight and became the showstopper last week. Apart from mobile development, gaming, social media, virtual assistance and Augmented Reality were the buzz words and had some serious in built in them.
Also the tech pundits predicted that social media marketing giant Snapchat have revenues of about a billion by 2017. Way to go guys!!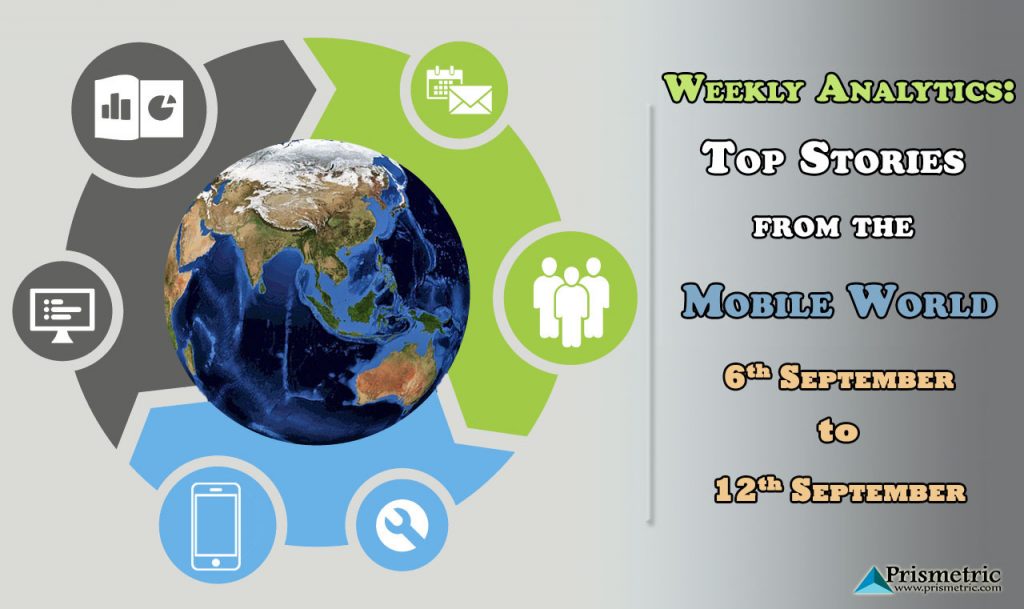 So now, let us get ourselves straight and see the top stories that made considerable buzz in the mobile world in the past week.
Mobile Development: Apple unveils its new flagship phone
After all the rumors and speculations, Apple finally unveiled its new flagship phone iPhone 7 and iPhone 7 plus at its world meeting at San Francisco on September 7 2016. Sleek and slim in design, IPhone 7 have two brand new colors that comprise different shades of black. Moreover, Apple has been courageous and removed the 3.5 mm jack to make the phone slimmer. Along with this, they have introduced Air Pods for music fanatics. The phone is dust and water resistance and has a new improved camera as well.
Story in Vogue
Other Stories:
Mobile Gaming: PokemonGo becomes the fastest game to hit a million dollar jackpot
Do you know what travels faster than light in this galaxy!! It is the revenue that PokemonGo has generated. Yes you got me correct folks. PokemonGo has become the fastest game to ever reach $500 million in revenue. The game has been a rage among the millennials and such a phenomena that it has been downloaded over 500 million times worldwide and the trainers have walks over 4.6 billion kilometers while playing the game. It had a growth of 106% in the past two months at the app store in the past two months.
Social Media: Instagram building new features for iPhone 7 camera
We all know that iPhone 7 has strong camera features and these will be in the spotlight at the new update of Instagram. Instagram is looking to optimize this buzz and hype by introducing a gamut of color, new zoom, filter and GIF features so that the iPhone users can fully use the features of their phone's camera. These features will make Instagram even more vivid and can have a broader range of options and features for its users.
Mobile App: An Indian tech startup has hit something really big
Byju, an Indian edutech startup has got a major boost for its proceedings as Mark Zukerberg's philanthropist initiative is investing in it and offer plans for its growth. The app was founded in 2011 and has been teaching students stuff related to JEE, CAT, IAS, etc. The funding will help the app to reach new and unreached paths to provide the students teachings and authenticated online learning.
Groovy Story of the Week
Voice Assistance: Amazon Echo can have an unprompted talking soon
Amazon's echo is all set to get a transformation with features like push notifications and an automated speaker. Therefore, these services will enable the user to connect with all the connected services and use them accordingly. In addition to this, Echo will also have audio video capabilities thanks to the light ring that will surround its upper edges. These features are designed with the view to provide an intuitive control to the user and enhance his/her user experience.
Augmented Reality: AI fueling the new age of startups
The power of AI and its huge popularity has bought our tech fantasies real and has taken technology evolution to the next level. Its aura is such that even the big bosses of the tech field are staking their money on it. Moreover, this has lead to an evolution of new generation of startups who are striving to apply this new dimension.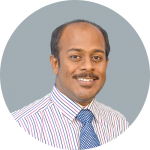 The world is now very much compact, we call it Global Village as a result of digitization and this impresses him! He likes to explore the nooks and corners of the incessantly modernizing world and marvel technologies. His passion for digital trends taught him the knack of reaching the huge digital mass to find business opportunities instantly. He writes articles about digital, technical and marketing tactics for business enhancements.