Weekly Analytics: Top Stories from the Mobile World (Nov 15 – Nov 21)
The evolution in the technology world, particularly at the mobile front has been in tremendous touch and has been constantly reaching new heights in terms of innovative thinking and technique. The past week has been no different and fields such as mobile gaming, cashless apps, app revenues, wearable tech, app branding and mobile technology were the "talk of the town", as they had some important whereabouts.
In addition to this, the most popular mobile game on the planet PokemonGo is all set to explore the world of wearable technology and expand its reach into the global markets. This step will drive in more user engagement and brand quality to the game and make it further more competent as compared to its contemporaries.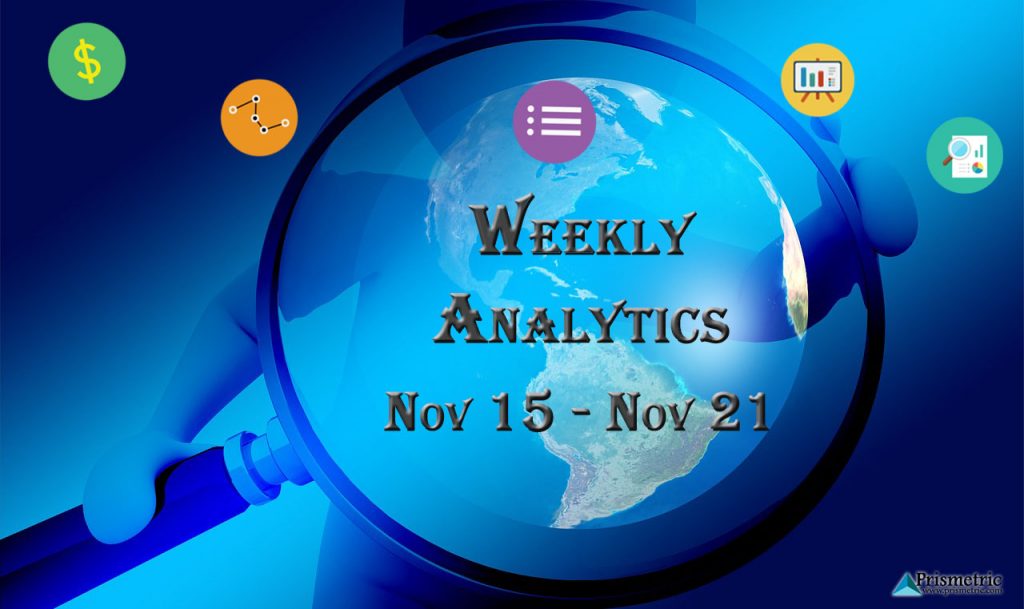 So without much fuss, let's head straight to the detailed analysis and find out why these attributes were the "head-turners" last week.
Here we go!!
Wearable Tech : Wearables important for gauging employee's wellness
Present is the era of quantified self and self learning that comes through mobile technology. Enhanced health metrics can be generated and companies can spot the points that would make their employees not only about their health, but wellness also. Fitbit has been the market leader and with the advent of the latest Apple watch, the "health wearable technology" is bound to get a big leap forward. The fitness tracker can be formed in any kind of substance as toothbrush, etc.
Story In Vogue
Other Stories:
Mobile gaming : Nintendo making efforts to overturn mobile gaming industry
In partnership with Apple, Nintendo is all set to launch Super Mario run on December 15 as a free to start game. The company is cordially working on F2P as they see that this technique will dominate the world of mobile gaming. Apple is significantly aiding Nintendo for this endeavor to make the app even more secured and exclusive. The IAP business model will also come handy in sharing the style demo and upgrading the game app without any fuss.
Mobile Technology : Impact of the mobile tech evolution on Business Communication
We have witnessed a huge evolution in business technology over the years after the evolution of mobile. The swift integration has brought in new tools that have automated the task and made the process of business communication a fairly easy job. The penetration level of mobile device technology has been monumental, and businesses making shift in this direction have transformed their landscape and method of doing business. The communication technology has been instrumental in generating improvements in massive business domains.
Cashless Apps : Top apps that can have your ally in times of cash crisis
The decision of demonetization has been major in curbing corruption and money hoarding activities. This has bought a huge rise in mobile payment wallets as people are nowadays looking for alternative methods to pay in for their purchases. There are numerous options like swiping the card, net banking, etc. But if you don't want to carry them with you, these cashless apps are there at your service.
Groovy Story of the week
App Revenue : iOS app development is the ruler at Appstore
Smartphones have travelled a long distance since they were first introduced into the app market. The adoption rate of the smartphones has been astounding as the apps in them are capable of helping its consumers on both personal and professional front. With Android beginning to steal the limelight with its varied range of free apps, there is no doubt that iOS application development is the undisputed king at the appstore in terms of generating credible revenue.
App branding : Third party apps critical for brand partnerships
Third party apps are trendier and for the marketers who think out of the box, it can be beneficial in the process of mobile app communication. They can rope in tactful business strategies that can be useful for event based moments like holidays and other things. These apps can give a boost to the brand partnerships with the marketers and their synergy can make blockbuster promotions.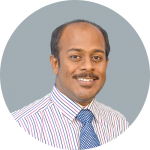 The world is now very much compact, we call it Global Village as a result of digitization and this impresses him! He likes to explore the nooks and corners of the incessantly modernizing world and marvel technologies. His passion for digital trends taught him the knack of reaching the huge digital mass to find business opportunities instantly. He writes articles about digital, technical and marketing tactics for business enhancements.