Weekly Analytics: Top Stories from the Mobile World (July 26 – Aug1)
The last week of July has seen some unprecedented changes in the mobile world. The most talking point was Verizon's take over on search engine giant Yahoo. Moreover, reports on big data, VR (virtual Reality), virtual assistance, marketing strategy and app research were also making their presence felt in the mobile world. Along with this, PokemonGo was still ruling the stories with its amazing success rate.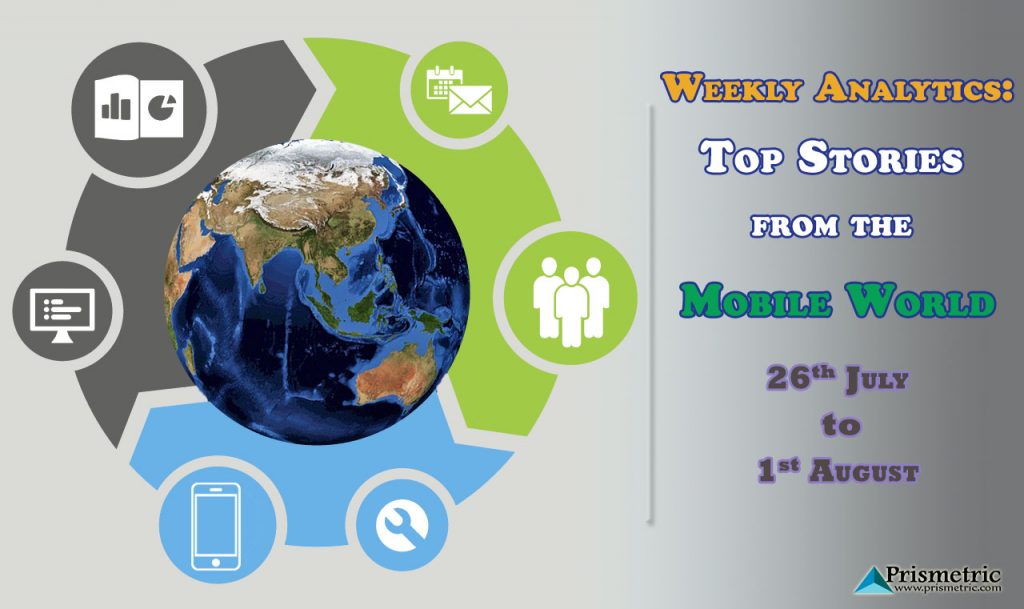 Therefore, without wasting our time let's have a look at some the most amazing stories from the past week in the Mobile world.
Business and Analysis: Verizon Taking over Yahoo
After several rounds of hustle and bustle and speculations pilling up, Verizon finally acquired the core of Yahoo and its assets for a whooping $5 billion. Yahoo would work as an independent company until the early part of 2017 till the regulatory approvals are done. This take over has risen many eyebrows as Yahoo was a dying media company and Verizon is on the verge of becoming country's largest telecom company.
Pick of the Week:
Other Stories:
Marketing Strategy: PokemonGo Redefining Success for Businesses
With its phenomenal success and incomparable technology, PokemonGo has taken the world by storm. Therefore, it now has become an inseparable part of a company's marketing strategy. The game has made people get out of their houses and explore things and places which otherwise they would not have been. Therefore, with such technology and artistic innovation, it has given business a real world boost and made them a hit. People are now visiting museums, monumental sights, cafes, etc. just to find a rare Pokémon.
Big data: Big data supporting self service technology
The trend of self service is rising with more and more being done without even a hint of social interaction. Therefore, ensuring and in fluxing time saving and user friendly is the need of the hour and this instant gratification is provided by the big data. It also helps in harnessing surge in data and enhancing customer centric services. Moreover, big data can also be a plus point in this emerging target specific marketing patterns.
Virtual Assistance: Getting More from Amazon Echo
Amazon's virtual assistance Alexa has under gone major changes and has unearthed some of the best features. Previously, it was noted that it lacked in specific capabilities as compared to Apple's Siri and Google's voice assistant. They have made the audio speaker more intuitive, therefore Echo has been used more than just as a music player.
Marketing Research: It has been the year of Social Media Apps
As we are done with first half of 2016, a major intelligence survey has come up with its report that social media apps have ruled the app world till now. Social Media apps had the edge ahead of gaming apps despite the launch of PokemonGo. Statistically, they have revealed more than 30 apps used of iOS and android.
VR (Virtual reality): Virtual Reality Needs a Hit
With Augmented reality having PokemonGo, it has become almost inevitable for VR (Virtual Reality) to have a hit like this. We all know that VR is going to be huge, but the question is when. Moreover, most of the VR experiences are more curiosity rather being compelling. Therefore, in order to create a meaningful and cultural future, it desperately needs a breakthrough.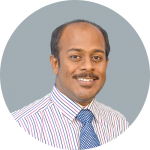 The world is now very much compact, we call it Global Village as a result of digitization and this impresses him! He likes to explore the nooks and corners of the incessantly modernizing world and marvel technologies. His passion for digital trends taught him the knack of reaching the huge digital mass to find business opportunities instantly. He writes articles about digital, technical and marketing tactics for business enhancements.