Weekly Analytics: Top Stories from the Mobile World (Aug 16 – Aug22)
The past week has been glorious not only for the mobile world but also for the happenings going worldwide. With India's shuttlers and wrestlers winning accolades and medals at the Olympics, the mobile world has also seen an upward surge in fields like IoT, Artificial Intelligence, security, Cloud computing and marketing.
Moreover, the gaming industry has also come up with games that will help in boosting the memory power and analytical thinking by deploying innovative yet interesting methods.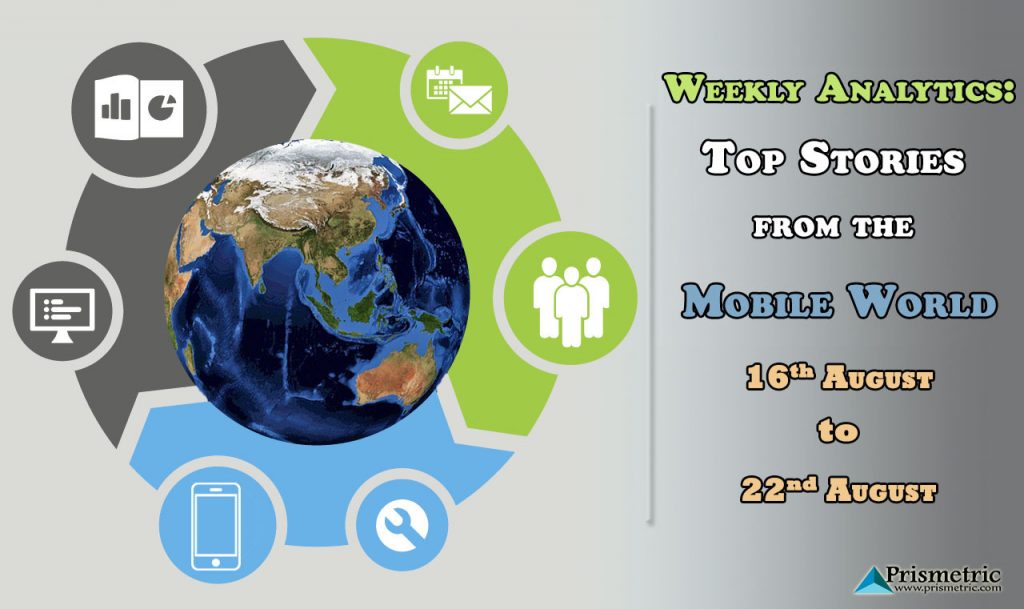 Let us now unfold the amazing stories of the past week and celebrate the frenzy things by which the mobile technology world makes as awestruck every time.
Google's Cloud: The Search Engine giant gets in wholeheartedly in the world of cloud computing
Google is on Cloud drive nowadays, making number of announcements about the platform and the production services. The recent one being the cloud database services which are out of the beta version and are ready for productive use. Along with the database service, the API for Google cloud datastore is also out of the beta version and available for use.
Story in Vogue
Other Stories:
Security: Methods to prevent IoT devices from botnet bondage
IoT botnets were predicted as one of the cybersecurity trends in 2016, but these unguarded connected devices are becoming a nuisance nowadays. The easily crackable IoT botnets provides easy openings to the malicious bot lords through the user's smart fridge, smartphones, bulbs, etc. Therefore, to nullify this growing threat, organizations are applying some innovative yet effective steps.
Brainy Games: The smartphone games that could increase the brain power
Smartphones nowadays have the power to literally contribute to the entire human existence's intelligence, discovery, research and entertainment. With their constant evolution and ease in usage, it is amazing that how we still are attached to the games even after 20 years of their existence. Therefore, rather feeling guilty of wasting your time at games like temple run or flappy birds, explore some intriguing yet engaging apps that could improve your brain power and increase your attentiveness.
IoT: Impacting new career opportunities in India by 2021
IoT is going to affect 120000 jobs in India by 2021. Yeah!! It's true that 94000 jobs will be eliminated due to IT automation that will be a major setback for the unskilled and blue collar staff. But despite the job losses, the Indian firms are going to be benefited from the adoption of IoT. Apart from losing the 94000 jobs, 25000 thousand jobs would be created that indulges some relief for the workers. Moreover, the whole process would be dependent on the service providers of IoT, their intellectual property and platforms.
Groovy Story of the Week
Artificial Intelligence: Facebook's Open Source fastText on Github
As we know that Facebook is the most preferred social media platform for advertising and marketing things, there are billions of content pieces shared on it every day. Therefore, Facebook is using various tools to classify them and keep them according to their defined category. There are traditional methods such as deep dual networks, but they have serious training requirements. To overcome this problem, Facebook's Artificial Intelligence Research (FAIR) has developed fastText on open source so that the developers can implement its library anywhere.
Social Media: Statistical display of the after effects of Instagram's Snapchat clone
Stories are a huge hit on Snapchat app. They are highly popular and every third user of the app broadcasts them in order to show what they are upto. With Instagram launching Snapchat like stories, may people and technology pundit believed that it would slow down the growth process of Snapchat. Also with its huge audience and rampant exposure, many Snapchat stars are already embracing the Instagram stories.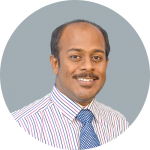 The world is now very much compact, we call it Global Village as a result of digitization and this impresses him! He likes to explore the nooks and corners of the incessantly modernizing world and marvel technologies. His passion for digital trends taught him the knack of reaching the huge digital mass to find business opportunities instantly. He writes articles about digital, technical and marketing tactics for business enhancements.