Weekly Analytics: Top Stories from the Mobile World (Aug 2 – Aug8)
With 2/3rd of the year already gone, we step into the business end and are already beginning to see major changes and technological innovations in the mobile world. In the first week of August, social media marketing and tech innovation held the helm, while advertisements, healthy gaming, security and marketing strategies were the other notable contributors.
On the other hand, Pokémon Go was still going strong and generated revenue of over 1 billion within the first month of its launch.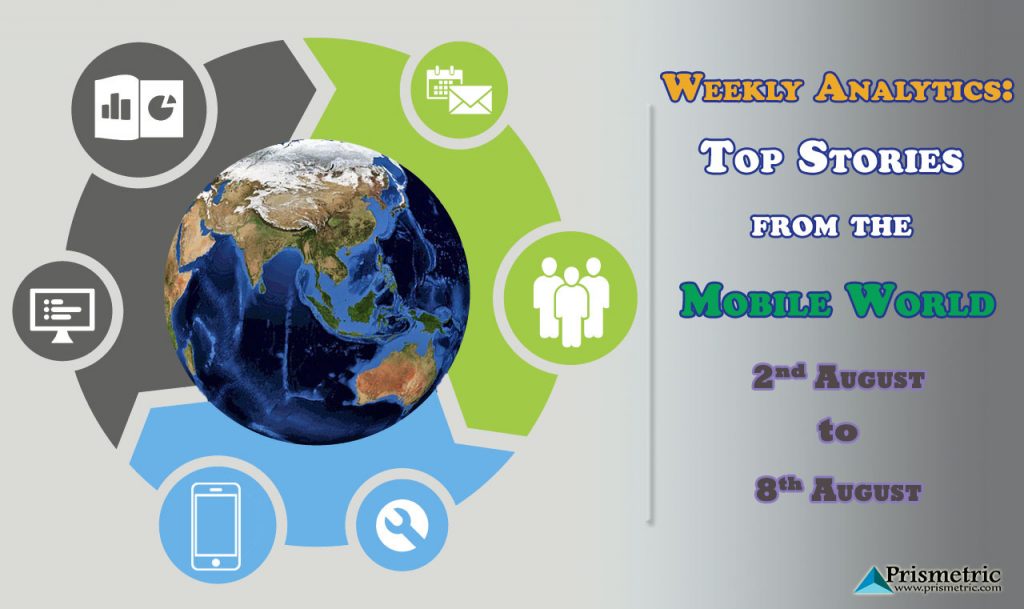 Therefore, let's not waste our time and take a look at the show stoppers this week.
Technology: Holograms making way through your Phone's screen
If having a hologram is a fantasy for you, or a thing that would only be feasible in Sci-Fi movies, then the stuff of your dreams is about to become a reality. A startup is going to launch hologram for the consumers and for all screen sizes ranging from phones, tablets to computer screen. Moreover, they are planning to launch this on two of the most leading OS as well.
Story in Vogue
Other Stories:
Healthy Gaming: Workout Schedule designed for Poke fanatics
Be it advertising, gaming industry, marketing strategy or any other form of business, PokemonGo has become a major phenomena and a must have in all of them. Now, taking its madness into consideration, a running coach in New York has designed a comprehensive and complete work out regime and schedule around the game. As the game is based on augmented reality which compels the user to go out of the house in order to catch a Pokémon, suggestions were made to implicate a health schedule revolving around the game.
Advertising: Facebook aspires to rule Video advertising
With already having captured world's mobile advertising industry, social media giant Facebook is now looking to make major inroads in video advertising also. As the stats are favorable to it and the video advertising industry is predicted to make a major expansion in the near future, Facebook is more than intended to cash on to this opportunity.
Social Media: Brands cashing on to the new feature of Instagram
With a slogan "Everyone has a story to tell", Instagram rolled out its new Snapchat like story telling feature. These stories would allow Instagram users to share and edit multiple videos and photos in a collage format which would be available for 24 hours. This could provide interesting social media marketing and advertising opportunities in the world of digital marketing.
Groovy story of the week
Security: Apple ends the much awaited wait regarding security
Over the years, big companies are facing major problems related to bug bounty programs and its vulnerability to hackers. These programs include vital information related to cash reports and other data logs. Therefore, Apple after remaining on the hold out for many years has finally stepped in to providing security in the bug bounty program. Therefore, now the researchers will not face difficulties and the process would be made more flawless.
Marketing Strategy: Retailers holding the fort through Snapchat
With Snapchat taking a centre stage in digital marketing, retailers are cashing on this opportunity in order to expand their business. Moreover, it has also been instrumental in creating incredible word of mouth for the retailers. Stats also show that those retailers who are ignoring Snapchat from their core marketing strategy are losing major opportunities and are piling on mistakes related to social media marketing.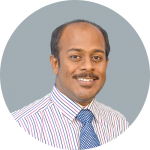 The world is now very much compact, we call it Global Village as a result of digitization and this impresses him! He likes to explore the nooks and corners of the incessantly modernizing world and marvel technologies. His passion for digital trends taught him the knack of reaching the huge digital mass to find business opportunities instantly. He writes articles about digital, technical and marketing tactics for business enhancements.