Weekly Analytics 41: Top Stories from the Mobile World (April 13– April 19)
If you want to sum up the world of mobile technology, you can define it as a constant result of "persistent, dedication and innovation". And the past week is no different as it completely relates to these three words. The present weekly analytics shows amazing works in fields like mobile payments, Augmented Reality, gaming, FB messenger, Artificial intelligence, machine learning, and App icons.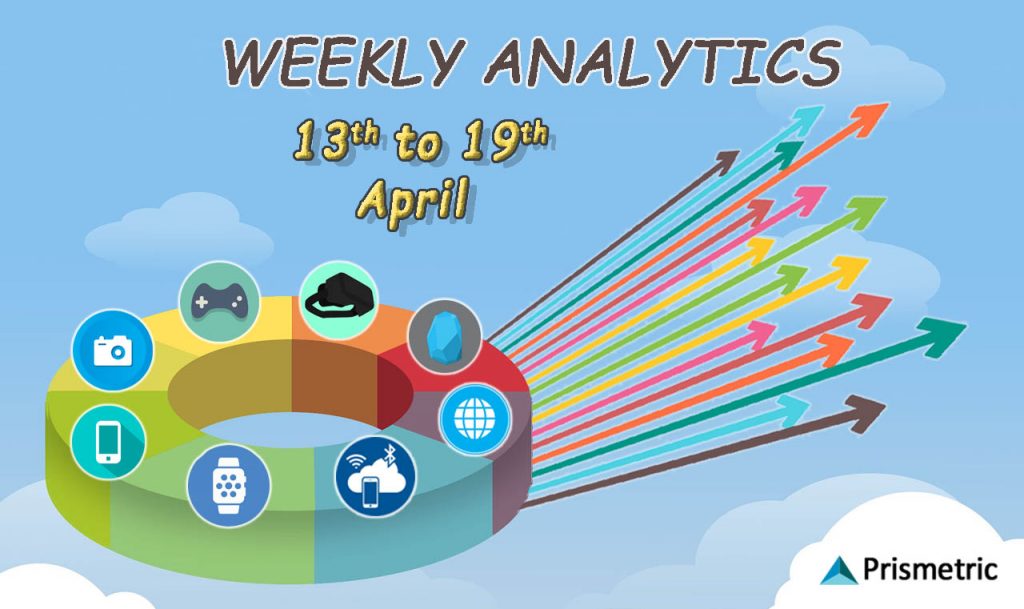 Also, Apple was again in the scheme of things with its updated version of iOS 10.3.1. The new version has no major changes but is very competent on the front of app security, mobile app icons and including the newest form of technology. It is for the 32 bit devices as well so the customers using devices like iPhone 5s will also be able to use it.
For now, we are concerned with our top seven showstoppers and see what changes they have bought to the world of mobile technology.
Augmented Reality: FB bringing AR tour phone
Mark Zukerberg's Facebook has unveiled their technology for the customers on their smartphones. Augmented Reality will help in applying effects to still images and videos or even the live videos that are being shot by the phone. The company is also planning to pin digital elements into the real world so as to give more intuitive experience to the users.
Story in Vogue
Other Stories:
Machine Intelligence: Microsoft bringing data and MI together

It has been a year since Microsoft is investing its time to bring in deep advanced analytics and the machine language together. In an event in the previous week, it launched the update of SQL server 2017 which will be available for general services as well as cognitive services. The idea behind it is to take a giant step to include machine learning frameworks and data analytics together to make the devices more intelligent and capable.
FB messenger: FB lets businesses meet User IDs
For authentic business deals and interactions, FB has included IDs in its messenger service so that the person who contacts them on messenger is logged into their apps or sites. This tactic will bring to an end to the users using fake ID to lure people and business and also will block them. As a result the rate of matching will increase and the business seekers would get their authentic and relative ally.
Mobile Gaming: Impact of smartphones on gaming market
It's been a decade since Apple launched its first smartphone and since then it has become an integral part of our life. The biggest beneficiary of the booming smartphone revolution has been the mobile gaming market that has increased by leaps and bounces in the recent times. It has become billion dollar sector and has been serving in almost every genre and department now. Adding to that, the smartphones have been instrumental in making mobile games a household thing and easily accessible.
Groovy Story of the Week
Mobile Payments: PayPal teams up with Android Pay

PayPal is joining hands with Android Pay to bring in more authentic payment options for it users on both mobile applications as well as the brick and mortar retailers. The integration will allow the users to select their payment option that includes different cards for a smoother outflow. It is an effort to actively change the pattern of digital payment landscape.
App Icons: Importance of Mobile app Icons
Mobile app icons have travelled a long way from being just the face of the app. It has now become an important factor in regulating the app marketing and keeping the user engaged in for a long time. Designers are making efforts to make the icons as informative as possible so as to give the best possible knowledge to the customer about the app.
Artificial Intelligence: Analyzing emphatic growth of AI
The global market of artificial intelligence is expected to grow at rate of over 60% from the year 2017 to 2022. Their dominance over the tech market would be so impressive that almost 2/3rd of the companies would rope AI into their scheme of things in order to take their business to greater heights.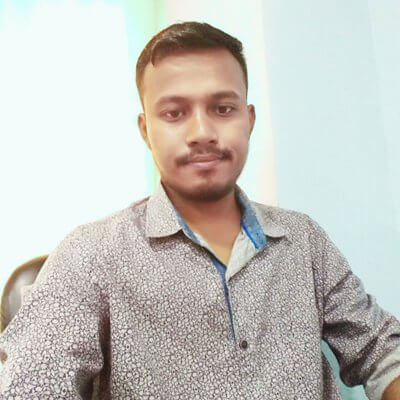 Optimization in any form is beneficial, he believes. With the heart of an analyst, he has a keen eye on the terms that will actually sell. The deeper he researches the better the output will be, he reveals. While optimizing websites, he spends ample time in blogging his thoughts about interesting tech stories, strategies, and technologies. He eliminates his inferences but includes the facts to nourish his readers with information.