Weekly Analytics 39: Top Stories from the Mobile World (March 30– April 5)
"Time and Tide waits for none", this famous line aptly relates to the modern day tech world, as it evolves at the rate of knots every day. The first week of April was no different for the world of Mobile Technology as it saw some amazing advancements in the fields like IoT, Marketing Strategies, Artificial Intelligence, iOS, Android, Chatbot and Virtual Reality.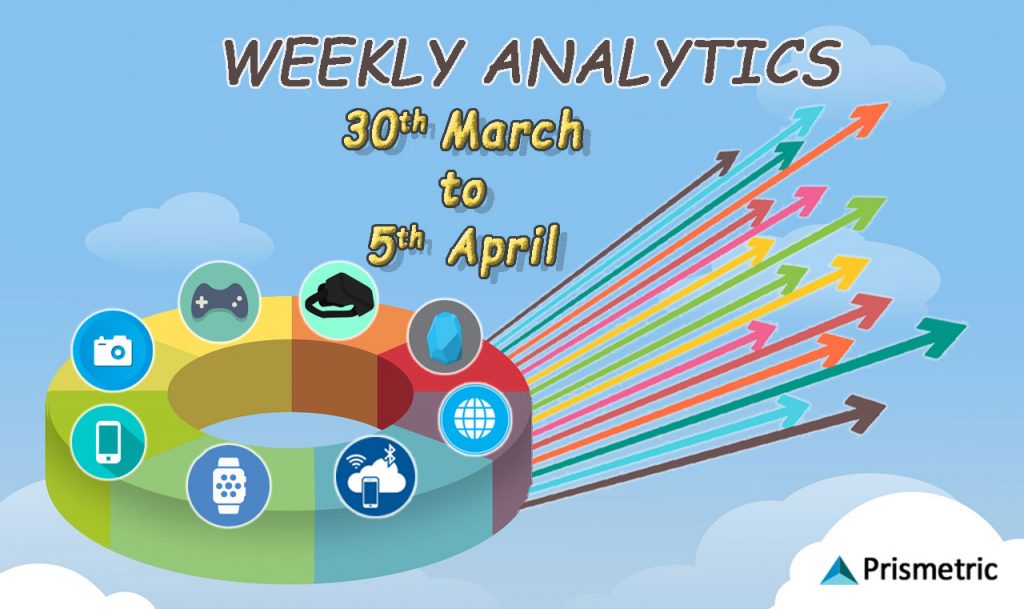 Also, Android O seems to be the latest buzz word in the mobile market after its beta version was released for the developers last week. Some impeccable features such as Picture-In-Picture mode, amazing OEM app icons, better user interface, etc. The better UX/UI will give greater app experience to the users and will keep them engaged for longer periods of time.
Therefore, without wasting much time, let us roll down and see the news in detail to understand their impact on the mobile world last week.
App Marketing: AR infusing matter in mobile app marketing
Augmented Reality is a cutting edge technology that is readily shifting the paradigm of marketing for the modern day businesses. It is making the process of advertising a product in market to be more intuitive and market penetrative. AR will enable marketing to enter the new era with kits abundant innovative tools that will help brands to create an amazing experience.
Story in Vogue
Other Stories:
Artificial Intelligence: Microsoft's Snapchat like app powers on AI
Sprinkles, an app from Microsoft, is a Snapchat like app that can detect face and age of photos and subject and as it works on AI, it could be very handy in the future. Apart from face detection, it can analyze the photo and can add different types of animations to make the photo look more astounding. It also offers location based stickers and captions.
Android: Google turns phone to powerful tools
Google has powered its new age Android phones to be more capable to scan the spywares and also counter there ill effects. The sophisticated outline of the Android device indicates the malwares and can fortify its ill effects in the beginning only. Moreover, the basic things such as data collection, key-logging, etc. can also be done in a more impressive manner.
Apple: Apple opens App Accelerator in India
We all know that India is the fastest growing Smartphone market in the world and Apple with a view of making full use of it is taking a step closer in this ecosystem. The Cupertino based company is officially opening an App accelerator in Bangalore this will not only increase the sales of Apple smartphones in India but also serve to infuse energy in the development of more iOS based Apps and games. The company also hopes to have specialized developers so that they can push the tools to the boundaries and make them better.
Groovy Story of the Week
IoT: Microsoft helping companies to build IoT hardware
In one of its biggest advancements in the tech world, Microsoft is planning to help companies in building Internet of Things Hardware in the future. The goal of this advancement will be to determine the company development timeline and enhance it with the use of cutting edge technology. The connected hardware will be instrumental in giving new zeal to the companies and foster their production rate.
Chatbots: For Oracle, Chatbots are the key

Oracle, in order to woo its customers, takes a "why not us approach us" and is including new tools in its cloud based platform. It has realized the importance of chatbot based application and is integrating it so as to rope in more number of customers and solve their issues in real time. Also, it will help in customer database management.
Virtual Reality: Impact of VR in marketing
The present world is tech obsessed as there are a plethora of technologies that are making their way with every coming day. The same case is with the marketing process as the integration of virtual reality has made it authentic and impeccable, and most importantly has added to the customer friendly factor.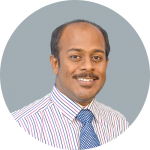 The world is now very much compact, we call it Global Village as a result of digitization and this impresses him! He likes to explore the nooks and corners of the incessantly modernizing world and marvel technologies. His passion for digital trends taught him the knack of reaching the huge digital mass to find business opportunities instantly. He writes articles about digital, technical and marketing tactics for business enhancements.