Watch out! Bouncing balls and rolling boulders coming your way in our new mobile game Sticky Jump
Imagine, you've been waiting long for the bus or a friend to show up. You start tweaking on your smartphone to kill time, and suddenly you see boulders rolling down towards you… What do you do? Jump up with Sticky Jump! We are happy to share that Prismetric will soon launch their first in-house mobile game – Sticky Jump. Our new mobile game is your weapon to battle boredom.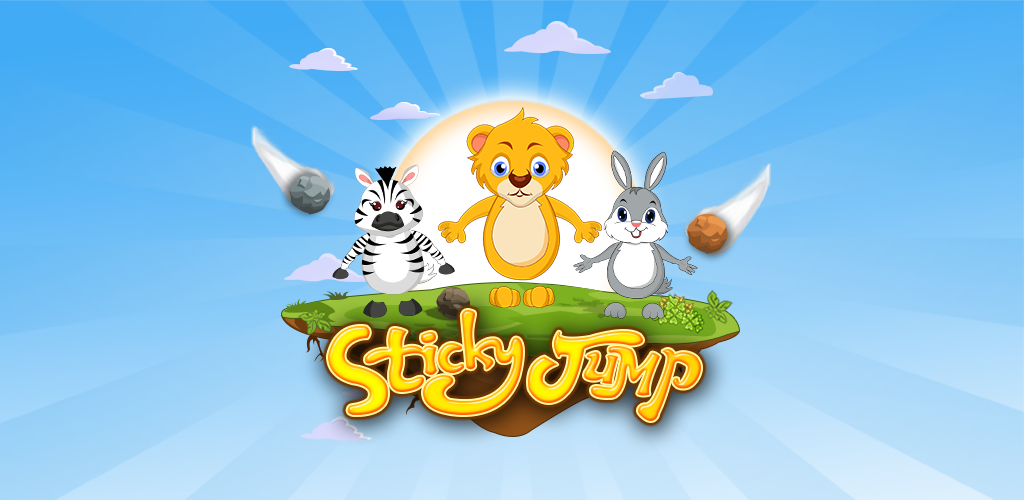 Make a Sticky Jump to save yourself! 
An incredibly amusing, climb-up game is soon coming your way to save you from getting bored. The game gets interesting and fun as you dodge the obstacles and jump to higher, floating platforms. Sticky Jump lets you choose from a fleet of super-cute animals and birds, and exotic backdrops that make for an immersive game experience.
You get alert signs from where the next trouble is coming. Yes, we know, it'd be great if such warning signs showed up in the real life as well. Nevertheless, until that happens, you can enjoy the nerve-tickling challenge in the game.
This is just a glimpse of the thrill you'll experience when you first play Sticky Jump. There's one more thing special about Sticky Jump, which is, it's the…
First-ever mobile game from The House of Prismetric!
Whenever our clients would bring us a new idea, especially a mobile game concept, our game developers had an excitement of a child to turn it into a fabulous game. Carrying forward this enthusiasm, we decided to launch an in-house game with ideas from our very own talented team. This is how Sticky Jump came to life.
Kudos to each one in the mobile game development team who has put in so much life and vigor into the game concept.
So when's the release of Sticky Jump?
Very soon! Yes, very soon you'll have your hands on Sticky Jump and you can show your power in fighting off balls and boulders. You'll have to wait just for some time more to awe at the amazingly cute animals and birds who will be your new game mates. Currently, we're in the final phase of bringing our first-ever in-house mobile game on to App Store and Google Play, so you can enjoy it on iPhone, iPad and Android devices.
Making it up to higher game levels is rewarding, literally. The more points you earn, you make yourself eligible for a reward. You might be thinking, 'what are the hacks to earn maximum points… and what's the reward!' Well, you'll know it all when you get to Sticky Jump and start playing!!