Top 9 Reasons for Low User Acquisition Rates
It is crucial that you allot enough resources as well as time in developing an aesthetically appealing as well as functional application. You need to focus on the front-end as well as the back-end development of the application in a balanced amount. The most common mistake that many businesses commit to developing a mobile app is ignoring the marketing process of the app completely or not actively marketing the app. There could be many reasons for a low user acquisition rates, but this one tops the list.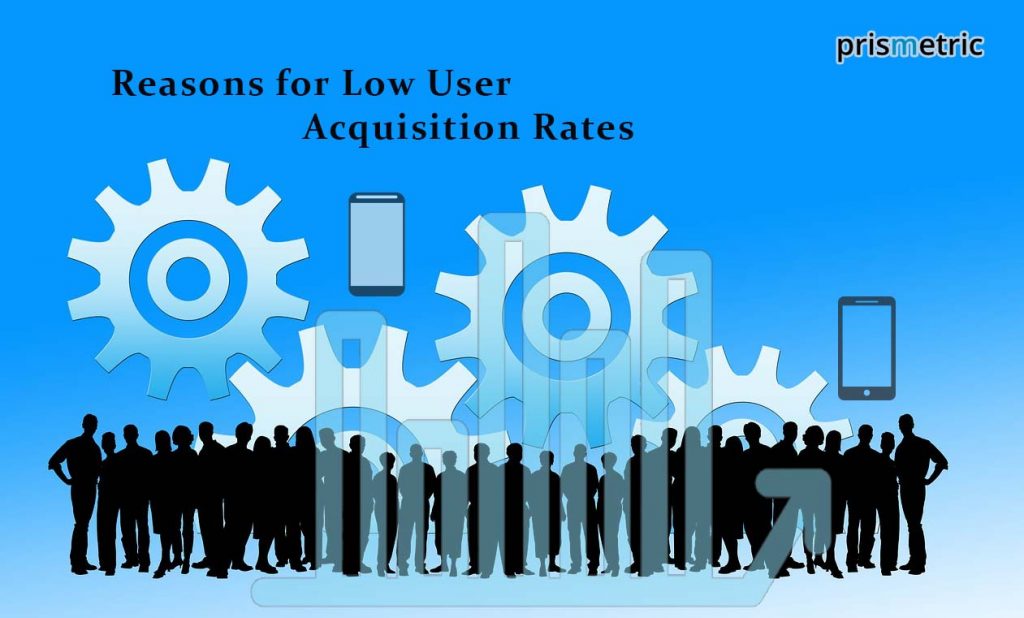 In today's competitive world one cannot be leaving even a single stone unturned and so knowing the pain points could help you, as a business, to make the changes and work towards increasing your app downloads. Here are few reasons why your mobile app might not get the deserved popularity:
Focus on a Wide Demographic
It is vital for a development team to focus on doing some ground research before the commencement of the development process. The ground research involves the process of assessing the competition and selecting the proper demographic target for your app. Focus on a very wide demographic can prove to be very harmful and a waste of the vital resources. Instead, a focus on a smaller demographic will help you acquire the necessary audience at a faster pace. Through this, you can also be clearer about the mediums to be used for reaching out to your audience.
Inefficient Marketing
Marketing is as important as mobile app development and requires a strategy in place for efficient results. Without the use of proper marketing means, you cannot convey how your app might help the user. The choice of proper modes and mediums helps you reach a larger targeted population and increases the chances for the download of your app resulting towards improving your user acquisition rate.
No Focus over User Retention
While user acquisition is important, user retention is crucial too. You need to lay emphasis on the development of updates for the app to add advanced functionalities required by the users. You can do this by assessing the competitive apps and their features which can potentially steal away your customers. User retention will also help you get the organic publicity that you require for the increase in customer acquisition.
Slow Performance
A poorly optimized app will instantly turn to be a spoiler for the users and they will have second thoughts about uninstalling the app. You must allot a considerable amount of time to increase the productivity of the app by optimizing its source code. An expert developer will help you create the desired app interface using the minimum amount of code lines required for it to work efficiently.
Cluttered User Interface
You need to focus on the development of an intuitive interface to make sure that your app is easy to understand and use. A cluttered user interface is not only hard to use but also difficult to access. Most of the functionality of your app is rendered useless in case the user is unable to decode the method to use your app conveniently and send your user acquisition rates hit an all time low
Too Much Functionality
The perfect way to acquire users is to add only most necessary functionality in the application and keep improving on them first without making the entire interface cluttered. In case you add a lot of functional options without optimizing a single one, the app is useless or is not likely to find many enthusiastic users. The user could have different apps for a group of functions or different purposes. Ensure that your app requires a smaller share of the user's data storage and in turn is more efficient in working.
Lack of Functionality
The converse of the previous tip is true too. The lack of apt functionality will force people to install a other app that allows them to save storage space on their device while performing multiple functions efficiently. For example, the WhatsApp application started out as only a chat messenger. After perfecting the chatting features, the application moved on to add the voice call and video call features.
Lack of SEO Friendly Content and ASO
The lack of SEO (Search Engine Optimization) friendly content will render your app invisible on App Store. You need to focus on the development of SEO friendly content for your app's description and use of keywords at strategic places will help the users find your app in case they use the search bar to look for a particular type of mobile app.
You also need to lay emphasis on ASO (App Store Optimization) to make sure that your app rises amongst tough competition. A simple method to use ASO for your app is to classify it under the proper genres on the App Store.
Lack of Social Media Integration
Social media has percolated through various channels into our daily lives. Almost every gaming, as well as non-gaming app, now features a social media integration module to help the users share their progress and compete with their friends over the social network. You need to ensure that you use heavy encryption and the proper security protocols while designing an app that asks the users for sensitive information such as login ID and password of their social media profiles. This will prove to be an important factor for improving user acquisition.
You need to keep in mind all these factors that fuel setback and work to implement strategies with the proper means of marketing to attract new users as well as look for ways to retain the old ones. Also, see to it that you craft out enough time as well as resources for app optimization and marketing beforehand. Creating a little inquisitiveness amidst the prospective users and gauging their interests can be quite useful in adding more features to your mobile app and making amends for both user acquisition and retention to some extent. You can create a likable app once you create a timeline and a plan to inculcate the most important features at the beginning of the development process.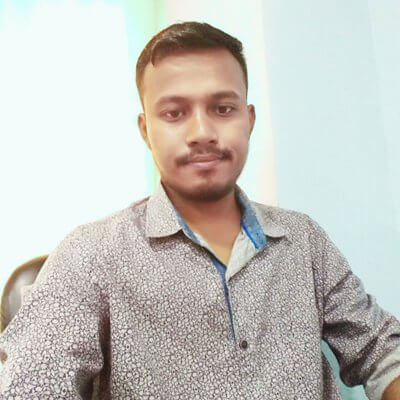 Optimization in any form is beneficial, he believes. With the heart of an analyst, he has a keen eye on the terms that will actually sell. The deeper he researches the better the output will be, he reveals. While optimizing websites, he spends ample time in blogging his thoughts about interesting tech stories, strategies, and technologies. He eliminates his inferences but includes the facts to nourish his readers with information.