Top 5 free iPhone Fitness Apps
To help the people not face any trouble to stick to their fitness goals, Prismetric Technologies, a leading iPhone app development company has indulged itself in developing motivating fitness applications that help the users boost their fitness and weight loss drive.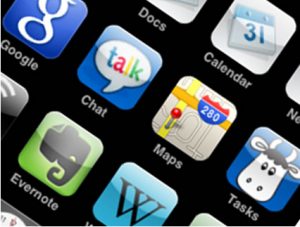 If you are trying to boost your fitness, eat better food, stay healthy or lose weight, your iPhone can be your best companion to keep you motivated and achieve your fitness goals. We dug through numerous apps to bring out the top 5 free iPhone apps which support and motivate you in your drive to stay healthy and fit. These include:
Calorie Counter and Diet Tracker – This app has a database of over 2 million food items to help you track your calorie intake in the highly accurate manner.

Gipis Running – It is an amazing app that designs your running workout and training plan to suit your fitness goals. The running programs designed by this app perfectly help you to attain the right shape.

Fitocracy – Fitness Tracker – By making exercise a fun, this app helps the users attain their fitness goals by motivating them and empowering them to achieve new heights.

Nike+ Running – This is one of the most popular and highly useful iPhone fitness app. The newest version of the app helps you to add your friends and lets you see how you are stacking up. It makes exercise fun by generating healthy competition among friends.

PIT Fitness Lite – It's an incredible app that designs a 30-day workout plan for the user by customizing the workout techniques that work best for you.
 Prismetric Technologies houses the best talents in iPhone app development to serve our clients with the highly useful fitness apps. The iPhone app developers in our organization comprehensively conduct profound research on the app's niche to come up with best applications. You can contact us for design and develop iPhone fitness apps at Prismetric.