Tips to market your small business mobile app like a Pro
When you are looking to launch your app for your business, it is natural you will be expecting millions of downloads like every small business mobile app publisher out there. Isn't it true? If yes, you need a full-proof mobile app marketing strategy. The closer your app goes to its target audience, the more downloads it can bring.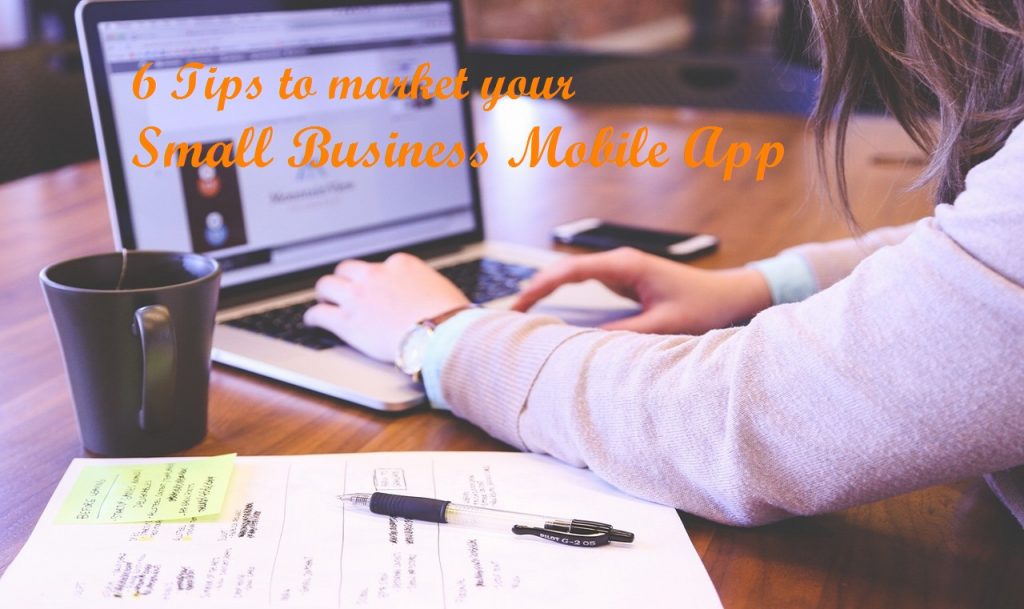 In this post, we have brought to you 6 proven marketing tips for small business mobile apps that will help you gain maximum ROI. Get ready to market your mobile app like a pro!
Do pre-launch marketing
Begin with marketing before you unveil your app. Know who your ideal customers are, why they should download your app and how you can entice them to visit your app download page. Early marketing helps create a buzz of your app and give you an opportunity to interact with potential customers ahead of app launch.
You can organize online and offline events to share your app idea, features and benefits with the prospects. There are several other ways of doing pre-launch app marketing such as writing a blog, unveiling a teaser (a sneak peak into your app) to your email list and publishing a press release. Find an innovative way to promote your app before its official launch; this can make a huge difference.
Always keep eye on app ranking
A study says, more than 60% of iOS users search for apps using the keyword-based search method. If your app listing doesn't have the right keywords inserted, it is unlikely that it will appear in the organic search results. Meaning, you are losing most downloads due to negligence given to app store optimization. Define an app store optimization strategy to boost your app's organic traffic and earn maximum downloads.
Run a social media ad campaign
Popular social networking sites Facebook and Twitter have rolled down many updates to support advertisers and marketers reach out to wider user-base on their platforms. Running your ad campaign on these 2 popular social media platforms will help you generate new leads.
These platforms let you choose who you want to see your ad; You can distinguish your target customers based on relationship status, age group, gender, location, education and many other parameters. Facebook paid ads is a truly effective marketing arsenal for start-ups and small business mobile app owners.
Invest your time in social media content sharing
If you are short on budget for marketing, you can do free promotion of your app on social media sites. Social media content sharing can help in user acquisition and boost traffic to app download page. Combine your paid ads with free social media content promotions for maximum outputs.
Channel for maximum reviews
One of the biggest challenges for a small business mobile app is to establish business credibility amongst users. And, genuine app reviews and ratings are a great way to fulfill this objective. You can begin from scratch by asking for app reviews from your family, friends, peers and other people you are connected to. The more reviews and good ratings your app get, the more credibility it will get in the eyes of new users and thus increasing the likelihood of download.
Related: 7 Tips for improving the App downloads in 2016
Follow the trend: Video marketing is in vogue
Show the world what your app has to offer. Build a high-quality video demonstrating the key features and applications of your mobile app. What's next? Well, you can publish the video on Facebook, Instagram and You Tube to generate user interests for your app.
The top digital marketing specialists in the world believe that video is a much more effective way to market and advertise apps than static images and content. With a video, you can provide the users a virtual tour of your app and sharing a glance of your user experience your app is designed to offer. Video based app marketing is the hottest trend in the tech world, go ahead trying it for your small business app!
The above mentioned marketing tips will surely provide the much required boost to your marketing efforts. But, you should learn to track the performance and implement marketing strategies that work for you. The mobile app marketing like any other marketing process is a continuous one which requires precision in execution.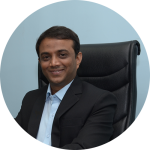 An enthusiastic entrepreneur, interested to discuss new app ideas, rich gadget tricks and trends, and admires signature tech business styles to readily embrace. He enjoys learning most modern app crafting methods, exploring smart technologies and passionate about writing his thoughts too. Inventions related to mobile and software technology inspire Ashish and he likes to inspire the like-minded community through the finesse of his work.