The Untold Story: Transformation of an Idea to a Successful App – Part 2
In my last blog, the first part of Transformation of an Idea to a Successful App, I had discussed the importance of brainstorming a creative idea and then testing its marketability before you make a leap to build an amazing mobile application. Simply having an awesome idea isn't enough. It is crucial that you test and validate your customers' response and acceptability for the same. It is one of the most vital steps of building a successful app.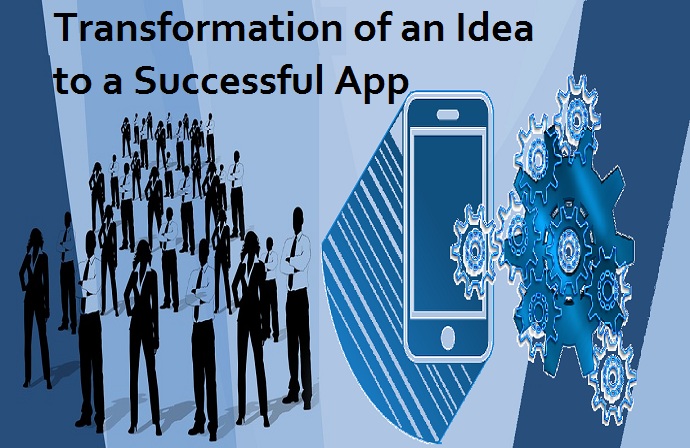 In this post, I will discuss the secrets to turning an idea into an app. To put it simple, not all developers are going to reveal you these always. Therefore, it is vital that you do your homework well.
Finding the Right Mobile App Development Company is Critical to Successful App Development
Once you have a wonderful idea and a clear vision of what you want to build, set off for one of the most important steps – finding a mobile application development company with the knowledge and expertise to understand what you aspire for and likewise, build an app that becomes a huge hit on the app store. Make sure that you hire someone who shares the same passion as you and knows what it takes to create a successful mobile application. If you are planning to build an app for iOS or Android or any other platform, choose a company with app developers who have vast proficiency in that particular platform. Check their portfolio to have a better perspective of their expertise and if possible test a couple of those apps to know their efficiency.
Have the Bells & Whistles Right
A mobile application is not successful without its bells & whistles, or to be specific, its features. Suppose you are planning to build an application for marketing purposes. Great! But the reality is that no one is really interested on a mobile application that fulfills no other purpose than to render promotional messages. Even an enterprise app needs to deliver certain kind of services. Therefore, your app should have something that sets it apart from competitors.
In addition to app features, design is another factor that you dare not forget. Your app may be visually attractive, but what about UI/UX? Is it built to be user-friendly? The key mantra is to have a striking design with easy navigability and user-friendly interface. From scrolling to tapping, every UI/UX feature should be in place to deliver a superb user experience. Another important thing is that your app should be lightweight and fast loading. No one is interested in an app that takes hours to load. Therefore, usability and user friendliness is the key.
Related: What you need to know about Mobile UX and its Importance
Test Your App
This is one of the most important stages in app development. Although. It is an ongoing process and regular testing is carried out after every stage of development or at regular intervals. But, the Post development, comprehensive mobile app testing is most critical to ensure that it is performing fast and effectively, and is potentially bug-free. Try testing everything (at least the most crucial aspects) – Performance, usability, network, compatibility, security, installation, interface, features, etc.
Know more: 5 Mobile App Testing Tips for a Bug Free Solution
App Store Optimization
Believe it or not, the competition on the app store is fierce. There may be hundreds of similar apps as that of yours, and getting your mobile application discovered can be really tough. App Store Optimization is a process to improve the visibility of a mobile app in an app store. It is the key to optimize your app to rank higher in an app store's search results. Higher the rank of your app, the more visible it is to your potential customers. Increased visibility tends to generate more traffic and increased downloads.
You may be interested in 6 Steps for Successful App Store Optimization
Integrate with Social Media
Integrating your app with social media can really add wonders. One of the best strategies is to provide your users the option to login into your app with their existing social network accounts as well. Your app may also have direct links to various social networking sites like Facebook, Twitter, Google+, Pinterest, etc. This will let them share the information on the app to their social networks. Subsequently, it helps as an effective marketing strategy, attracting more number of users to the app.
Release Test Versions to Get Reviews and Engagement
Beta release of an app is a vital step towards creating a successful app. It helps you get feedback about the app and user engagement. Likewise, you can integrate necessary changes and make the app bug free and user-friendly before its final release.
Read more: 7 Tips for Improving the App Downloads in 2016
Update Your App Regularly
Don't be content with your app running successfully on the app store. The key to success is only when you deliver something new to your users every time. Therefore, regularly updating your app to introduce new features and keep it absolutely bug-free is vital.
So, here's what it takes to build a successful app from an idea. However, remember that there is no golden rule of mobile app development. Believe in your instincts and do it right, always think from the users perspective, if you were a user what will be the key aspects that you will like to have or how would you prefer to go about using it, and you would create an amazing app that becomes a huge hit on the App store.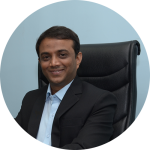 An enthusiastic entrepreneur, interested to discuss new app ideas, rich gadget tricks and trends, and admires signature tech business styles to readily embrace. He enjoys learning most modern app crafting methods, exploring smart technologies and passionate about writing his thoughts too. Inventions related to mobile and software technology inspire Ashish and he likes to inspire the like-minded community through the finesse of his work.