The Latest iPhone Upgrade Program – Indeed A Boon to Apple and Its Customers
While we know Apple follows a tradition of launching new handsets every year in September, what if you are given a special provision to buy a new iPhone every year. Sounds great? If yes, Apple's new iPhone upgrade program is worth considering for you. Let's get into some more details of this program and find out how it can turn out to be a great boon for consumers as well as the company itself.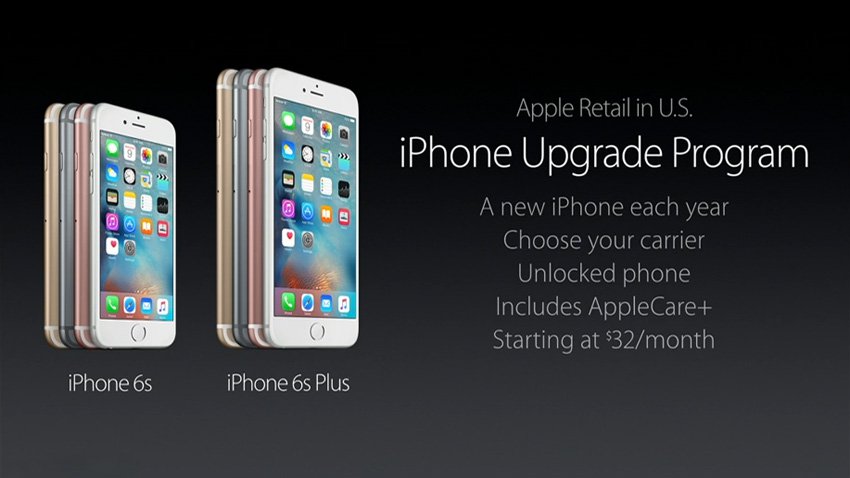 Pay a small monthly fee for a new iPhone every year
As a part of this newly announced program, Apple will allow its potential customers to upgrade their iPhone every year by merely paying a monthly installment fee, starting at $32.41/month for the 16GB iPhone 6S to $44.91 for the 128GB iPhone 6S Plus. This monthly fee doesn't include the fee you will pay for wireless service from your selected carrier.
After a time frame of 12 months, apple users can return the iPhone version they have for the newly launched iPhone.For example, if you register for this program at one of the Apple's retail stores this year now, then you will be able to return iPhone 6S for iPhone 7 anticipated to arrive in September 2016. However, please note that you become eligible to trade your current iPhone for newer one with the accomplishment of first 12 payments only.
Digging up more into the Apple's upgrade program
With this program, Apple has basically provided its users with a 2 year, interest-free, monthly payment scheme to pay for the iPhone cost. And AppleCare+ extended warranty is included in this package. While AppleCare+ will cover maximum 2 accidents for 2 years, you will still need to spend extra $99 as a service fee if say your iPhone screen has damaged and needs to be replaced. What's more, this program is valid for native US customers only.
Now say if you don't want to upgrade your smartphone, you can still continue making 24 payment installments and eventually become independent owner of the phone; then you may continue using your device, sell or gift it – you got all rights! But in case you will need a new iPhone after making 24 monthly payments, you will be able to keep your already-paid iPhone and book online for a new phone.
So, if you are planning to buy new iPhone6S (or iPhone 6S plus), instead of buying it straight from the store at the price of $649, opting for iPhone upgrade program, launch on 9th September 2015 will help you get this latest Apple smartphone over 24 month time span for a sum of $777.84, which is inclusive of Apple Care+ insurance package of worth $129.  Which deal stoles your heart?
Get freedom of jumping on a new carrier at any time
Interestingly, the new  iPhone upgrade program  of Apple Inc. isn't in association worth any specific carrier. The iPhone will come unlocked and availing this new program, users will not require to sign for a multiyear service contract and they will be able to switch to a rival carrier when not satisfied with existing carrier service. The iPhone 6S and 6S Plus bought with the iPhone Upgrade program will work with all major carriers of the USA including AT&T, Verizon, Sprint and T-Mobile.
Bottom line
The new iPhone upgrade program will help Apple build customer loyalty and boost its revenues overtime. At the same time, this program will also increase competition amongst all carrier networks ultimately stimulating them to bring in more exciting offers for consumers.  It seems to be a win-win deal for both Apple and its consumers.
If you want to benefit of this Apple's program to get the latest iPhone (iPhone 6 or 6S), hurry up as online booking for pre-order has already started on September 12. Go shopping now!