Struggling With the Snail-Pace Turnaround Time for Your App Development?
It's after you have engaged with an app development company that you realise that the work on your web or mobile application is going on a far slower pace than you expected it to be. Seeing the slow response time, could make you feel anxious about whether the app will be developed, tested and launched to your schedule. It's often hard to switch the company mid-way and it would even have you to loose time in finding another company, explain them about the app and have the project running all over again.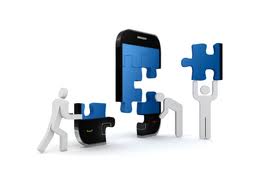 Solution? Do your homework right by completely examining the mobile and web development company before you finalize to work. Professional companies will always offer you a wireframe of the project and have it confirmed with you before starting with any task. This wireframe comes with a complete detail of how many phases your project is divided into and how much time each phase will take to execute. Later when the project is on the move, you can gauge the progress based on this.
When you are dealing with a tight time window it becomes even more desirable that the app development process moves rapidly so that you can launch your application on time. A professional app development company in India and overseas understands the client's requirements and works it out accordingly. For them the requirements of the client that needs to be met are not just in the terms of how the app looks or works but also whether the project is delivered within the pre-decided budget and time-frame.