Specific App marketing strategies to enhance Customer app experience
In today's time, consumers' expectations are high like never before. They seek instant and flawless experiences from brands and businesses. And, to a great extent, these expectations are steered by the dominance of Smartphones. Indeed Smartphone have changed our lives. It has empowered businesses and consumers alike. There are no demographic constraints today. Your Smartphone is your go-to gateway to the whole world.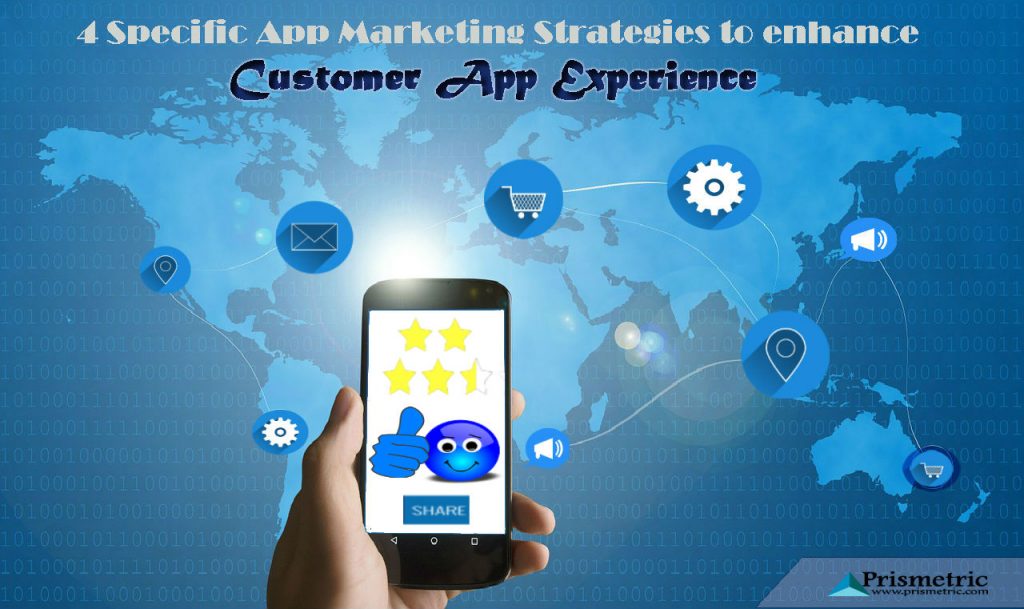 The world will have 35 million mobile web users by 2017, reveals an eMarketer report. Another study by Flurry Mobile says, 90% of the total time users spent on mobile devices is in mobile apps. Apps are dominating the mobile space. In fact, to some extent I can say, there is an app for everything whether you want to monitor your health progress, chat with friends, book appointments/ tickets/ tours/ packages, do shopping, or any other activity.
However, if you want to harness the mobile apps' evolution to benefit your business, developing an app and launching it in the app store won't be enough. There are millions of apps out there. You can bring downloads, but users can abandon your app anytime. This is why it is imperative for you to ensure your app resonates with your customers' needs and expectations.
Great app experience is the key to success
We have a huge list of businesses who have witnessed triumph in the app market by focusing more on user experience. In first quarter of this year, the word-famous coffee brand Starbucks rolled out a new feature 'order ahead' in its mobile app. And, according to a report by the Motley Fool, the new feature has brought the coffee giant a dramatic boost in its revenues.
Superior customer experience can help brands level up their game and meet success. And Starbucks isn't the only company leveraging app experience to boost their ROI. A WSJ post says that the internationally famed and a leading hotel chain the Marriott is also going to invest in mobile app development to elevate their customers' experience.
The hotel's app will let customers check-in and check-out from the app itself. What's more, there will be no need of room key. Customers will be able to access their rooms using their phone only. There are many other companies out there that have gone mobile to improve their brand's customer experience quotient and see rise in ROI. If you have a mobile app, aligning your efforts with app marketing strategies adds to great user experience and can also help boost sales.
Here are 4 proven ways you align app marketing strategies to enhance app's user experience
Get insight into DATA
A Mobile app generates a huge amount of data on users' behavior, likes, interests, personal information, etc. App marketers should not overlook on these data. Storing and analyzing this data can give you insight into the customers' needs and wants are. Integrate in-app analytics tools to find out which marketing tactic is working and which is not. This will help optimize your existing app marketing strategies in the most efficient manner.
This date-driven approach will help you filter marketing channels that truly yield for your business and help you build personalized marketing campaigns for different group of customers. One-style-fit-all thing doesn't work in the m-commerce world! You can't just rely on app-generated data; instead you will also need to focus on using analytics for all other marketing channels or platforms you are using for your app such as Facebook, Google and Twitter.
Understand the need of fragmentation
A survey found that iOS apps see increase in use in weekends and to the contrary android apps see lower usage in weekend. If you have an app for both platforms, you can't have same app marketing strategies for users of all different mobile platforms your customer base is divided in. Factors like gender, the location, mobile platform and personal styles vary from one group of users to another. And this is why you need to have different marketing efforts for different groups of customers.
Focus on app content indexing
Both Android and iOS platforms now allow indexing of app content. Meaning, now you can see indexed app content in Google search results, whether it is done on mobile web or desktop web. If you want your app to benefit of this remarkable move of the mobile giants to improve visibility of your app over the web, make the most of app indexing and deep linking technology.
Try video based promotional campaign
Video marketing is a hot buzzword in 2016. Google has also officially announced that they will start showing video ads in the search results by end of this year. Therefore get your head down and make an amazing promotional video of your app and publish it across different marketing channels like Instagram and Facebook in order to get users download your app.
To sum up, content based app marketing strategies driven by advanced app analytics will help you engage better with app users and also empower you to turn them into happy customers.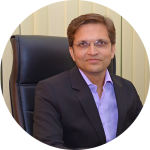 With in-depth knowledge in International Business Management and Information Technology, he can effectively craft business enhancement strategies and can skillfully untangle technical complexities. Writing about the new age technology and sharing his thoughts on the continuously evolving business trends keep him content.