Social networking apps: Astonishingly impacting the business
The way the people socialize on web has completely changed with the emergence of social networking apps. These apps are now penetrating in the official environments too. The social networking apps enable the professionals to follow each other's profile & status updates, form groups and share information.
However, the prime purpose of these apps is not only the social interaction but also to enhance the productivity of the businesses by making it easier for a company's employees to share their knowledge and identify each other's professional role within the organization. Today social networking apps are becoming amazingly good for official communication and collaboration.
Pristmetric Technologies, that is a leading Social networking app developer organization understands that by connecting throu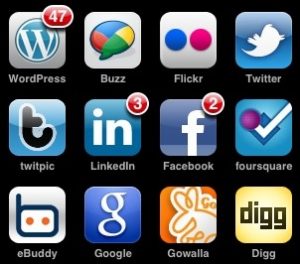 gh social networking apps, employees can pursue casual discussions which can magnify the value of shared information. These social networking apps are available for all the leading platforms like iOS and android.
At Prismetric, we not only develop Social networking iOS app but also undertake Social networking Android app development. We develop the apps by taking into consideration the nature of business for which the app is intended and then integrate features that can help the users to enhance the productivity at their workplace. For example, we integrate social networking app for the sales professionals with the features that help in sharing the sales information, accessing the related sales figures, follow data of colleague pertaining to the status of an invoice or order etc. Thus, employees will be capable of not only sharing good rapport but also imperative information with each other.
To know more, contact Prismetric Technologies at Prismetric.