Secrets of a winning mobile game development
Whether it is an Apple's app store or Google Play store, gaming apps are ruling the app world. But the million dollar question comes on the scene is, how to create a winning game? We all are aware of the remarkable success story of Angry Birds. Have you ever thought what are those all attributes that make it a successful gaming app? Let's dive into it. Read on.
It is the Finland based company named Rovio that launched Angry bird and it was a smashing hit that we all know. But you might not be aware of the fact that the company created about 50 game apps before that.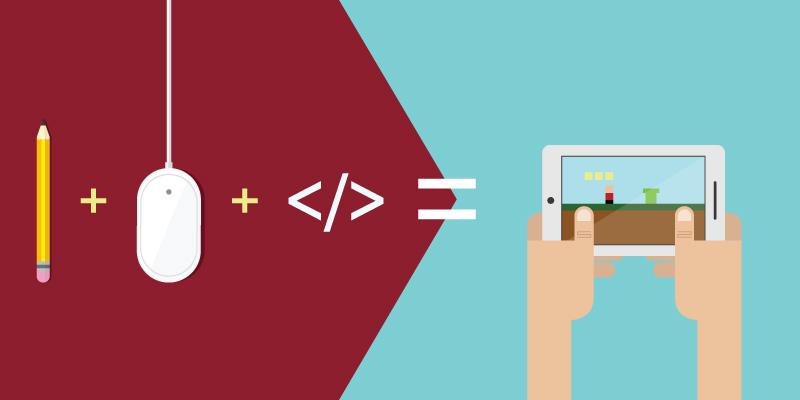 The question still remains – what's the secret of their milestone success? In the world of developers, the first reason behind the great success of angry bird is its 100% focus on the smartphone. They wanted to provide users with on-screen control buttons, unlike the real joypads.
The other ingredients for this successful recipe of the gaming app include strong characters, a design layout suitable for all, and wonderful 2D physics. Following are some proven tips shared by some of the most successful creators of mobile game apps.
Not mandatory to have a large team of developers and designers
There are numerous stories including the one of Angry bird development who nailed the success by involving merely a three to four or even one person in the development process. The development time may vary considerably depending on the team size, experience of the developers, their coding skills and the features needed.Games are mainly for entertainment purpose, so a development team must stress on the humor and fun factor.
The Simple, The Better
Simple gameplay and characters work better on small screens of mobile devices including smartphones and tablets. If you observe carefully, the angry bird character is nothing but a circle with eyes drawn onto it using basic geometric forms. Common elements make users feel familiarity factor while playing the game. Your mobile game app should feature easy access, yet it should have the potential of engaging hardcore game lovers for weeks and months.
Compelling Gameplay
Not only players but those who watch a person playing your game should also find it a great fun experience. The screen should continue display entertaining sequences that draw in everyone's attention quite easily. The short-time rewarding feature is another key ingredient for the development of a winning game.
Is your gameplay addictive enough?
Your mobile gaming app should be extremely easy to access and play. Its laid-back style will make it a favorite choice of users for short breaks. And there has to be an addiction element that makes the players say – one more round! You may spare some time studying the design and gameplay of some of the most popular games in the app stores. This detail analytical approach will help you rediscover the addictive strategy for your mobile game development.
A good number of different levels
How many levels does your game offer? Angry bird has about 200 different levels and every next level makes player go crazy. A right mobile game development company creates multiple levels and make sure that every level is unique and exciting.
Best value for money
Say if you are offering 100-200 levels and lot many hours of gameplay in just 1USD or less amount, it is certainly a great value for money. The gaming app market is seeing cut-throat competition. So, you need to keep the lowest possible rate without comprising on the entertainment quotient.
Lite Version seems like a good idea!
Launch a free-to-play lite version of your mobile gaming app to ensure its thorough testing by users. Later you can keep introducing new levels and paid versions with something new stuff. This will help bring the users to download the upgraded version of the app. And remember, word of mouth still works!
Don't skip on socializing your game!
Use the millions of customer-base of the famous social media networking sites like Facebook to connect with your targeted audience and keep them updated with the new levels of your game app. social media platforms can help you make your gaming app go viral when used smartly and strategically.
So, what are you waiting for? Hire the best mobile game development company like Prismetric to own a successful game of your own!