Say hello to the next version of Google OS – Android 4.4 Kitkat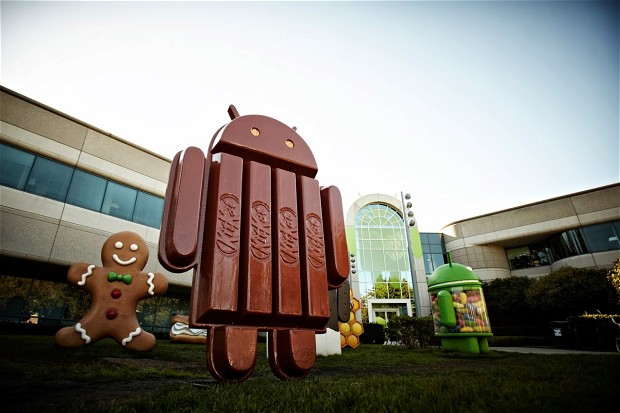 Google's Sundar Pichai who heads both the Chrome and Android has now confirmed that the newest Smartphone OS will be known as Kitkat. Named upon the trademark chocolate bar made by Nestle, the name continues the company's tradition that previously saw the Cupcake, Donut, Éclair, Froyo, Gingerbread, Honeycomb, Ice Cream Sandwich and Jelly Bean. Till now, the version have been internally referred by 'Key Lime Pie' but Kitkat being the favorite snack of Android Coders, the company decided to settle talks with the Nestle folks.
While we don't know much about the exact specifications that the new release will showcase, we expect the 4.4 Kitkat to bring a fix to the low memory support of ageing and old Android devices. The specs that have been largely hinted upon are:
Supports more processors
An updated Linux kernel fixing the low memory constraints
New support for flash friendly file system
Support for Samsung Exynos and NVIDIA Tegra chipset
Enhanced battery life
Refined and smoother system UI
Wider global network compatibility and coverage
The only update that Google makes concerning the features of the 4.4 Kitkat is by stating "It's our goal with Android KitKat to make and amazing Android experience available for everybody". It is suspected that HTC One Google Edition, Galaxy S4, Nexus 4 / 7 (new) / 7 / 10, Sony Xperia Z, LG G2, will get a 4.4 KitKat upgrade.
It is subsequently expected that third party ROM developers will be releasing custom firmware once they get their hands on the new Android 4.4 KitKat. Our Android App developers at Prismatic Technologies are already excited and are ready for the challenges of the more demanding Android App Development with 4.4 KitKat.