Redefining Workplace: Mobile Office for the Millennials
If statistics is to be believed, projections state that Millennials would make up 75 percent of the American workforce. Globally also, they form the major part of any country's workforce. Needless to say, India wouldn't be lagging behind!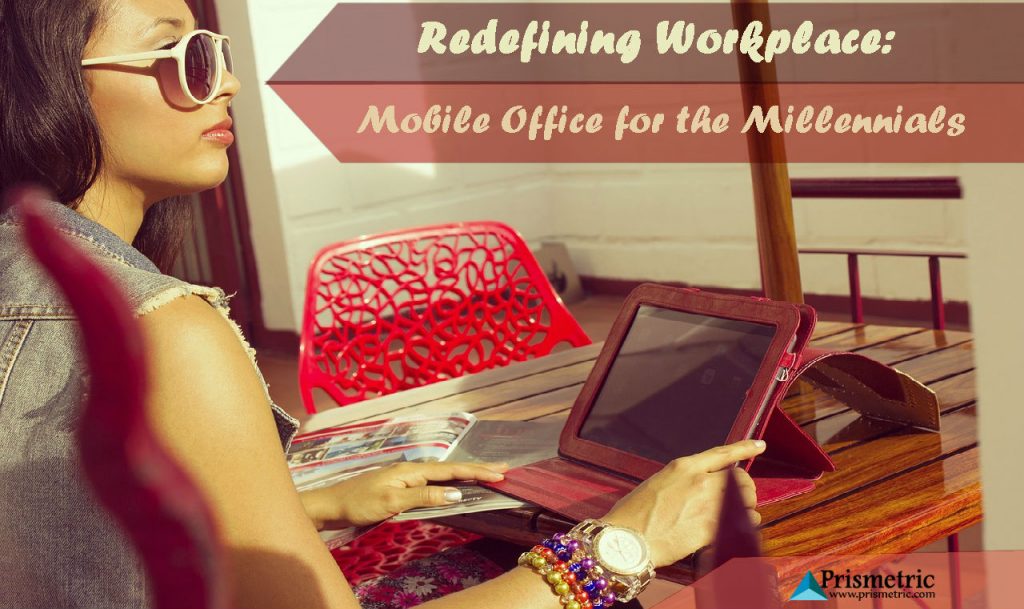 With the changing workforce and culture, people have started expecting more out of mobile technologies and millennial workers. The tectonic shift in technology has led to a dramatic increase in the efficiency and the agility of the employees (millennials). Therefore, the app development industry is drifting towards them and targeting millennials as their prime customers.
As the paradigm shift continues its upward rise, companies understand that exceptions of millennial workers are unique and distinct. Their expectations include flexible work schedules and overwhelming usage of mobile technology. This has led them to be productive even outside the office.
The Era of Millennials
Organizations and businesses worldwide have accepted that if they want to exist and strive in this modern landscape, they have to meet the ever-changing demands of the new generation taking over the workforce. Workers belonging to the generation of millennials, i.e. born between 1980 and 2000, have a major impetus become a massive generation in today's workforce., As per a recent study, the millennial generation will comprise almost three-quarters of the entire global network of the workforce by the year 2025.
Unlike the baby boomers, millennials have grown up in a time that featured different ideas, values, and attitudes about work. They have different aspirations and expectations for their careers. Their exposure to the internet makes them the one and only consistently connected generation. In fact, they are so familiar with the technology that millennials can adapt technological advances, which includes mobile technology and cloud computing, very easily.
Now the question arises that by what method businesses and organizations can find millennials. The answer is simple; organizations can come across millennial workers in the world of Cloud; that's where they meet. Millennial are trusted to use new employment models/ tools and cutting edge technology for increasing profitability, productivity, and loyalty in this globally competitive network. The millennial generation has literally changed the nature of office work, for the better.
But, how did they do it? That's what we aim to explain:
Staying Connected – A Lifestyle
According to a Nielsen study, over 85% of people in the Millennial Generation have mobiles and Smartphones and they use their devices about 45 times per day. That's a clear indication of how connected people stay. In fact, millennial is changing the workforce culture by weaving technology into their very being, thus making it an essential part of life. The modern generation is globally termed as digital natives, having quick access to different resources wherever and whenever needed.
Changes in Expectations
Baby boomers were born between 1946 and 1964, prior to the millennial generation. The former traditionally adapted to the changing demands of a workplace. They usually considered their jobs much ahead of their families and preferred to climb the stairs to success. However, millennials followed a different approach towards employment.
The generation of millennials expects the workplace to adapt to their preferences. Since millennials know how to utilize technology to the optimum, they believe that technology makes them smart and more agile workers than their previous generations. With Cloud computing and mobile technology, the new generation has grown up knowing the internet and its uses.
At present, workforce requires that businesses give their workers a much higher priority and provides them with all latest tools for advanced innovation and communication. For their efficiency and higher productivity, almost three-quarters of the millennial workers expect flexibility in work schedules, whereas 88% expect work-life integration. Resultantly, there might be an end to the conventional 9 to 5 working hours.
Employers, on the other hand, should be open to radical innovative ideas about how they can include flexible scheduling, global labour pool, and remote work. Albeit these changes can be really difficult to adapt, they are expected to attract highly talented businesses.
For Better Productivity
Proper use of Smartphones, mobile devices, and the internet are the characteristic features of millennial workers. They are prompt in answering questions and queries, they have easy access to data, and they can take productivity to the next level. They ensure seamless flow of data and information, thus making collaboration effective and improving performance. In fact, the increase in productivity achieved by generation millennials has transformed the nature of IT infrastructure.
Companies are now open to outsourcing their IT resources, which makes it easier to downsize the IT departments. Software as a Service (SaaS), Cloud-based storage, and Bring Your Own Device (BYOD) policies have changed the work culture significantly.
Overall, it seems the millennials have successfully replaced the traditional work culture to create a better work environment for workers.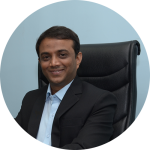 An enthusiastic entrepreneur, interested to discuss new app ideas, rich gadget tricks and trends, and admires signature tech business styles to readily embrace. He enjoys learning most modern app crafting methods, exploring smart technologies and passionate about writing his thoughts too. Inventions related to mobile and software technology inspire Ashish and he likes to inspire the like-minded community through the finesse of his work.