Top 6 Reasons to Choose Progressive Web App for Your Ecommerce Store
What is the normal procedure for adding a mobile app into your smartphone?
You find the app in the respective app store, download it, wait for it to install in your device, and then finally open it. In a time when the attention span of a human is worse than that of a goldfish, even a few minutes of wait can kill the app.
Your customers will uninstall the app for every extra step added between the user's first contact with the app and the time when the user actually starts using the app. How do you eliminate these unnecessary steps? By going with PWAs or progressive web apps.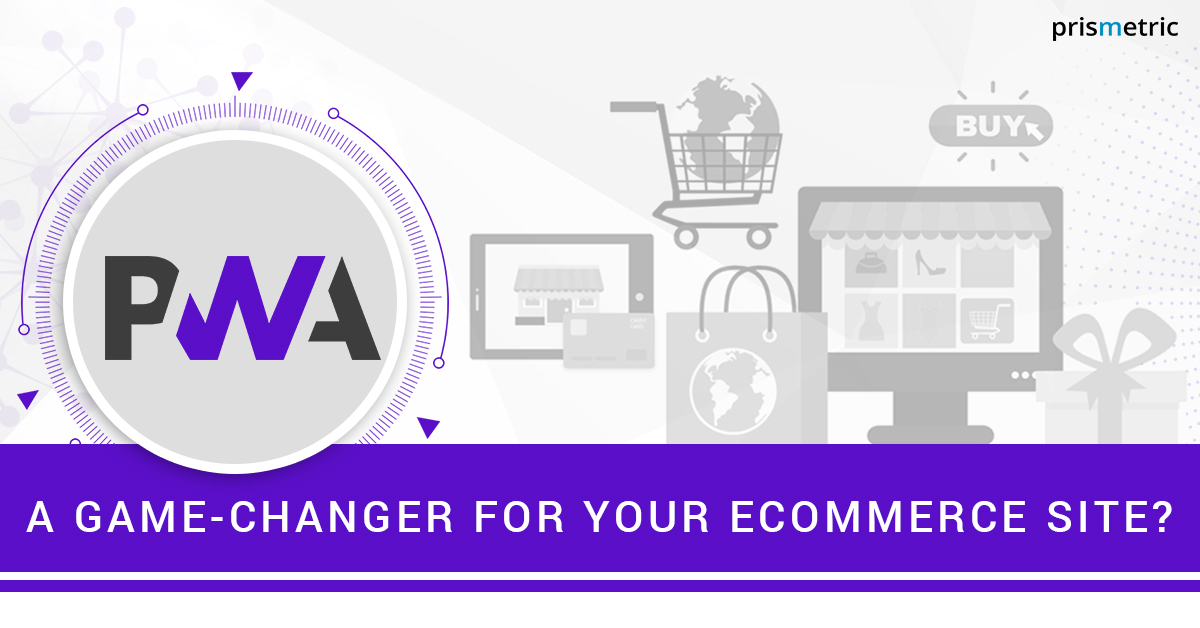 A PWA eliminates the un-necessary downloading and installation stages, letting the user use the app straight away.
Progressive web apps are websites that combine the best of both mobile apps and websites. A progressive web application will use the characteristics of a mobile app to its advantage, improving the user retention and the performance of your app.
The Top 6 Benefits of progressive web apps for eCommerce platforms
You can approach a progressive web app development company for making bespoke eCommerce web and app solutions. While there are many technologies and platforms available on the market to build user-centric eCommerce mobile applications and portals, progressive web apps not only do a better job, but they are also light on your pocket.
Here are the benefits you cannot overlook –
1

Ease of use

An app loses 1 out of 5 of its users if they have to go through a complex process of finding an app, going to the web store, downloading it, and then installing it. As stated in the beginning, quick 'reach' to the destination and an easy navigation or access of a website or mobile application makes the user experience better. The number of steps from finding an app to installing and using it are dramatically reduced with a PWA. That said, the user can easily search for the app in a web browser itself and immediately start using it.

As an eCommerce store owner, you want to reduce all the perplexity of the user as much as possible. It is an essential part of the overall user journey because the fewer steps, the better the user experience.

For an eCommerce store, the rate of conversion is an important metric to track. Even if you spend thousands of dollars and countless hours in building a great eCommerce website, there is no point if visitors just come, browse, and leave without buying anything.

Progressive web apps help in increasing the conversion rate because they are much faster to load.

Case studies by Google reveal that PWAs help in increasing the conversion rate by a whopping 52 percent.
2

Easy and quick development

It is relatively easy to develop a PWA as compared to developing a native app. Google has ensured that the developers can use reusable codes, allowing them to repeat the same codes and modules.

If you are an eCommerce business owner who wants to offer the customers native app-like features in the shortest possible time, then PWA is for you. PWAs are more comfortable, faster, and cheaper to develop than native apps.

Considering the fact that you need to reach the targeted customers from every corner of the internet, you should have a website, an Android app as well as an iOS app. The breakthrough is here –instead of investing in multiple platforms, you can develop a PWA to work unequivocally saving a great chunk of bucks and time without compromising on the user experience.
3

 Reduced gap between businesses and customers

With a PWA, your users won't need to download the app. Thus, it reduces the cognitive load that users frequently experience while going through the process of downloading an app.  Users are now becoming conscious of the number of apps they have on their phones. As the mobile storage space comes limited, and minimalism in terms of keeping mobile applications is a new normal.

Users do not prefer to install apps as their smartphones are already clocked with many apps. Having many apps on the phone clogs the phone, making it slower. It is one of the primary reasons why PWA is taking the driver's seat in the app development space.
4

Indexable and engaging

Another significant advantage of using a PWA is that PWAs are indexable and shareable. They are web-based, the user can search for a PWA even on the traditional search engines like Google and Bing.

A progressive web app provides a native app-like experience to the users, and users can access a PWA in the same manner as they used to access the native app. The engagement level of a native app is not compromised on a PWA.
5

 Performance

A significant advantage of a PWA is that it is fast and responsive. User does not have to wait while loading a PWA. It is no secret anymore that half of online shoppers would leave a website if it does not respond to their clicks or taps within 3 seconds. The real benefit of a PWA is that even in poor network conditions where a native app fails on its swiftness, a PWA works markedly faster getting the user their best experience.
6

No app-store charges and automatic updates

Automatic updates in a PWA works like a simple website update wherein all the process of updating takes place at the server end and this allows the end-user to always have an updated web app.

Also, either you as a business owner or your tech partner would need to pay subscription charges to the app stores on which you wish to upload your native app. Work with a PWA, and you avoid these charges without affecting the visibility of your website.

By choosing to launch a PWA, you reduce your dependency on the app stores and their changing terms and conditions. While your native app might be invisible to your consumers on these app stores, a PWA is something that can be worked on the search engines to improve its visibility.
Top Progressive Web App for Ecommerce Business Examples
Let us see some real-world case studies of famous eCommerce brands those were benefited by introducing PWAs.
🔹 AliExpress
One of the largest eCommerce stores in the world today, AliExpress once had a seasoned native mobile app which looked all fine but had its own set of challenges, low conversion rate being the major one.
By switching to a PWA, AliExpress provided its users with a faster and better experience, and also offline access. Such a change surged the company conversion rate by 104 percent. Pages visited per session also doubled across all browsers, and time spent per session increased by a staggering 74 percent.
🔹 Lancome
A premium French luxury perfume and cosmetics brand, Lancome is a renowned company all over the world for its products.
The desktop version of the luxury brand had a superior conversion rate of 38% as compared to the mobile app's 15%.
A significant challenge for the brand was the issue of abandoned carts.
Once the PWA was launched, the push notifications in the PWA version helped in increasing the conversion rate and solved the problem of abandoned carts. Lancome experienced a significant increase in conversions even from areas where there was slow connectivity.
There was a 17% increase in conversions, and the bounce rate got decreased by 15% after the company went with a PWA.
🔹 Flipkart
The eCommerce giant in India had a unique challenge. It was the time when India did not have a 3G or a 4G network. Six out of ten users from Flipkart used the website with a 2G network, increasing the page loading time considerably.
As progressive web applications can work even with slow connections, the company launched the PWA version known as Flipkart lite.
The PWA was very successful, and it increased the conversion rate by 70% and the engagement rate by 40%.
When should you go for a PWA?
PWA is beneficial and offering PWA to your users is favorable all time. Nevertheless, here are a few objectives that surely point at PWA to be a better solution.
Your eCommerce business is a startup
PWA will be the right option for you if you are an eCommerce startup that is on a shoestring budget. The startup owners need to direct their limited resources and time and find out the sweet spot quickly. A PWA is cost-effective and fast to build.
Android is your main target
If a majority of your users are for iPhone or iOS, then it is better to avoid a PWA, as the technology is not optimized for the iOS platform at present. But, if you have a large Android user base, then you can go with a PWA. Android as an OS is pretty compatible with PWAs, and most websites have a PWA for their APK files; furthermore, the functions of the native Android app and the PWA are almost similar.
The Conversion rate is not high
One of the distinguishing features of a PWA, as compared to a native mobile app, is that it helps in improving the conversion rates. In case your eCommerce store is facing problems related to conversion rate, a PWA can prove to be the best option.
The case studies discussed earlier that even after building state-of-the-art native mobile apps companies opted for PWA versions. It was because the native mobile apps grew enormously in their size occupying more space in the smartphones. The native apps became power-hungry and started gobbling up the smart phone's processing power as well as the internet bandwidth hence making them effectively out of reach for smartphone users with a poor internet connection.
Summing up
PWAs are the next big thing in eCommerce. If your eCommerce store does not have a PWA right now, then you are losing out a significant opportunity to connect with your buyers.
Since its inception in 2015, the PWAs have gained prominence in the developer world. Tech giants like Google and Microsoft are seriously into PWA exploration and research to make the technology and user experience better.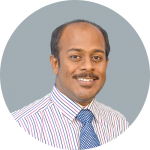 The world is now very much compact, we call it Global Village as a result of digitization and this impresses him! He likes to explore the nooks and corners of the incessantly modernizing world and marvel technologies. His passion for digital trends taught him the knack of reaching the huge digital mass to find business opportunities instantly. He writes articles about digital, technical and marketing tactics for business enhancements.