Prismetric – Announced as a top mobile app development company in India by TopDevelopers.co
In a Press release by TopDevelopers.co, Prismetric has been crowned as one of the best app development firms in India. We are really honored to be recognized for our dedicated service in the industry by TopDevelopers. To be ranked as a top app developer by one of the leading mobile app directory service providers boosts us to work forward and sustain our position as a service provider, who is resourceful and experienced enough to take up new projects readily, plan, implement and bring guaranteed result as promised.
When we approached TopDevelopers.co to know more on their decision they explained that our consistency in handling various projects smartly for different business zones and accomplishing them adroitly and guiding our teams systematically towards project development have inspired them to identify us. Hence, their research and analysts team have recognized us as a finest mobile app development firm in India.
What does TopDevelopers.co do?
TopDevelopers.co is a popular directory introducing the genuine and promising mobile app developers, digital marketers, and other IT service providers to their visitors. The website has been dedicated to find and promote indisputable service providers to the world. We are impressed with their remarkable development, dedication, unbiased policy and barrier free communication.
Our unmatched mobile app development service
Prismetric is a mobile app, web and software development firm in India. Our adaptation to the new technologies, incessantly through precise research and learning along with the futuristic solutions we develop, are our strength. We have a completely resourceful infrastructure to solve any technical complexity through our well equipped work system and highly qualified team of experts who treat every project as an opportunity to develop and to extend our experience. This approach increases our determination to achieve best results energetically since our inception.
Our expert teams and technocrats are rightly qualified and hence always work towards the exact result as planned. We always launch the apps as promised and we have never been hesitant to fix bugs if there is any. Our assistance after project delivery is well acclaimed by our clients from around the world.
A company redefining app development in India
We have been widely appreciated for our unique yet robust app development techniques. We have been servicing to the companies from around the world through our sophisticate technical knowledge and innovative implementation of mobile technology. Our demonstrated efficacy in applying pioneering technical ideas to bring the whole bug-free solutions that can withstand the ever advancing technical business structuring acts as the pivot point of our reputation.
Our well acclaimed approach, which is intuitive planning and accomplishing the goal set on time effectively supports us in handling multiple and diverse projects and bringing results as promised, no matter how complex the requirement is.
Our clients dropped reviews to show how happy they are
Our clients have overwhelmingly reviewed our services on TopDevelopers.co. Our revolutionary approach in managing projects and our prospective view in bringing a perfect solution on time have publicized us as a resourceful app development firm in India.
All the achievements dedicated to the impeccable leader!
Mr. Ashish Parmar, the CEO of Prismetric, has been constantly exploring new things to include and to reform the traditional mobile app project development tactics and methodologies. He is keenly involved in the development of the organization and serving our clients sincerely. This is evident from Mr Parmar's insightful interview on TopDevelopers. His consistency in implying innovative ideas, knowledge, and curiosity in learning new technical advancements in app development has been uplifting Prismetric as a renowned service provider in the industry.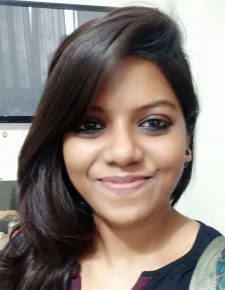 Her special interest is writing and fortunately she is a writer by profession. She has a unique fascination towards travelling, to explore historical places. Her voyage of writing shall be never ending, as she hasn't fixed a destination. Every interesting topic she stumbles upon on the internet about technology becomes an inspiration for her next article. She wants her works to be noted as creativity imbibed informative articles.