How Pokemon Go provides the perfect momentum to Mobile App Engagement
With a tinge of nostalgia and perfect use of Augmented Reality, PokemonGo has been ruling the world of mobile gaming since its inception. It has been a revolution, but with a sweet twist, giving the user a feel that they are using a more advanced technology as compared to other mobile games.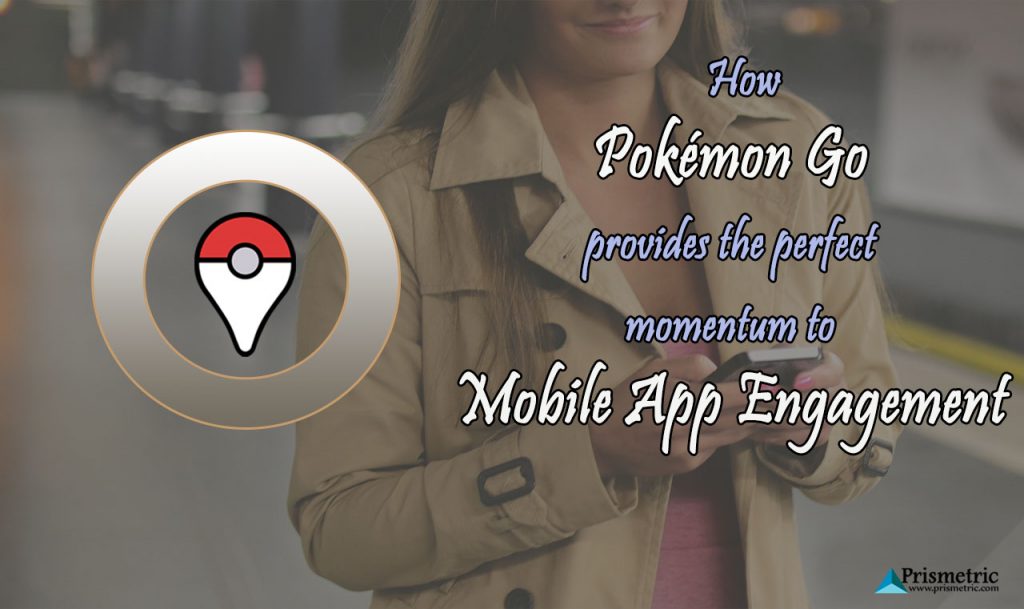 With perfectly portraying the animated characters in the real world using Augmented Reality, it has exceedingly increased mobile app engagement as the users are willing to go to the length and breadth of their area in order to find a rare Pokémon. Although Pokémon has been around for last 20 years, the implementation of AR in gaming concept is taking mobile app user engagement to a whole new level.
Several organizations and enterprise are looking to seize this opportunity to increase their mobile app engagement by including PokemonGo in their app marketing strategy. Studies show that there is 28% increase in internet-based app usage on portable devices and with games like PokemonGo which runs on GPS, the figure is likely to compound in the coming years.
Thus, it's appropriate to look at the ways in which games like PokemonGo can provide the perfect blend and momentum for organizations to increase its mobile app engagement.
Here it goes!!
Narrowing the Gap between Digital and Physical Worlds
Pokemon Go is proving to be a boon for the businesses who are still trying to figure out their mobile app engagement strategy. Such has been the enigma of this game that it's driving customers and traffic to the stores and location which otherwise the customers won't visit. Just because a restaurant is near a Poke Stop, they are drawing extra foot traffic and a steep mobile app engagement is the result of this.
Not only the big organizations, the apt mixture of the digital and real world has given the local sponsors and retail shoppers an interactive layer to transform their brand and the physical shopping experience of their customers. Therefore, the rise of location sponsored marketing is driving greater footfalls to the brick and mortar locations of the mobile apps and increasing the engagement both digitally and in the real world.
Social Media Driving Enhancement
We all know that Pokemon Go is a social experience. People on various social networking sites like Facebook, Snapchat, Instagram, etc. are sharing their Pokemon Go experiences.
Thus brands and small businesses must look at integrating social media channels with their mobile app so that they can allow their customers to post their experiences online from their location which will bring in more advertisement for company and your app in-turn. Moreover, with social media integration you can enhance the app engagement by providing your users interesting in-app purchases and gift coupons and other lucrative options.
Just like Pokemon Go, organizations by providing comprehensive social media integration can give their users an overwhelming experience and as a result increase in mobile app engagement.
Making most of the Technology
Businesses of all industries are looking keenly at the meteoric rise of the game as they can leverage the mobile technology to scale new enterprise growth.
By leveraging the technology, they can increase the mobile app engagement by providing players in-app services and solutions and also extra rewards if they invite likeminded people to play the game. Also, the design part is fairly important. Design your app that allows your user to customize and personalizes the app features and use it according to their preferences and habits.
Moreover, as mobile data consumption and content are skyrocketing, just like PokemonGo; give your users apps whose interface, display and presentations are specifically configured to mobile viewing. Ensure that your design teams should specifically design that solution that will take your mobile app forward and increase the app engagement.
Speaking about the optimum usage of modern mobile technology, how can we forget the role of Augmented Reality (AR) in the steep rise in popularity of PokemonGo?
Let us now see the points by which Augmented Reality can drive better app engagement.
Augmented Reality Proving Vital
AR has been around since 1960's, but with the insane rise of Pokemon Go, the concept of AR is now in the mainstream world in a big manner. Augmented reality's extra digital layer of context and amazing experience is opening up more and more opportunities for business to potentially increase their user retention and app engagement.
By using the location data through AR, companies can increase traffic by offering exclusive and personalized services as per the customer requirement. The user engagement can increase astoundingly with AR as consumers can virtually check and experience the products before buying them. Users can actually have hands on experience of the products through the app and this mode would be vital in increasing mobile app engagement.
AR can also provide you newer ways to interact with your customers' viz. one to one interaction between the shopper and the marketer. Also, mobile apps that have been using AR already can provide their users with rewards, offers and incentives based on their specific interests and increase consumer loyalty and engagement.
Major brands and organizations can leverage themed hashtag and invite their customers to participate in their promotional events and games using AR all in the pursuit to increase mobile user engagement effectively.
Pokemon Go has been instrumental in showing the world that AR is totally capable to truly mobilize customers and offer new engagement perspectives even to offline branding along with the mobile app.
Conclusion
PokemonGo has taken the hyperlocal marketing strategy to the next and deeper level and provided organizations with a facility to provide a more immersive experience to their customers. The integrated form of mobile app marketing strategies with AR and business promotion generates more leads and drives mobile app engagement with increased ease and efficiency.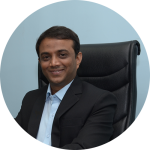 An enthusiastic entrepreneur, interested to discuss new app ideas, rich gadget tricks and trends, and admires signature tech business styles to readily embrace. He enjoys learning most modern app crafting methods, exploring smart technologies and passionate about writing his thoughts too. Inventions related to mobile and software technology inspire Ashish and he likes to inspire the like-minded community through the finesse of his work.